W
hen you want to roll out nationally and you're based in northern Vermont, something has to give.
Green Mountain Coffee Roasters
, based in the same progressive Waterbury, Vt., neighborhood as Ben & Jerry's since its founding in 1981, has taken a giant step out of New England, but hasn't left the mountains. In August, after closing on the $10.4-million purchase of a 334,000-sq.-ft. (31,029-sq.-m.) former distribution building that was formerly operated by Blue Mountain Wallcovering, the company announced it would establish a new manufacturing and distribution facility for its coffee products in Knoxville, Tennessee's Forks of the River Industrial Park.
"Knox County's central location allows us to reduce our distribution costs and shorten our delivery lead times, even as we serve new customers in a broader geographic region," said Scott McCreary, Green Mountain Coffee COO.
The company will invest $56 million in the project overall, and anticipates employing up to 260 people within five years. In addition to customized training offered by the area community college, the incentive package includes the state's statutory jobs tax credits of $2,000 per job, and a tax credit equal to one percent of the purchase price of all equipment. In addition, Knox Conty did a property tax freeze on the facility.
In return, Green Mountain will inject a new blend into the Knoxville coffee roasting tradition that began in 1926 with the move downtown of
JFG Coffee
(begun by James Franklin Goodson and owned by Reily Foods since 1965) and continues today with Goodson Brothers. A famous JFG sign downtown touts its beverage as "the best part of the meal." JFG itself recently invested in a new $12-million facility, even as its old facility gets an industrial-to-mixed use makeover that is part of a larger waterfront renewal wave in the city.
Coffee and Knoxville thus have gone hand in hand for many decades, giving the Old City a distinctive aroma. The best part of the deal in Green Mountain's case, however, may be the lack of scents in the neighborhood.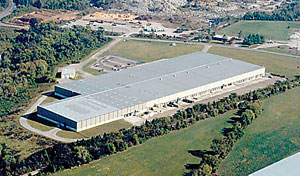 Sensitive to Surroundings
Yes, coffee offers one of the world's most robust aromas. But it also is very sensitive to external odors. Thus some redefining of zoning standards was in order.
"It was a big concern, and something we evaluated very carefully," says Scott Kupperman, senior vice president at Chicago-based Epstein (formerly A. Epstein and Sons International), which was chosen by Green Mountain as its lead partner in the site selection and negotiation process. "Coffee is a product that is highly prone to absorbing odor and, therefore, taste. We had to be very careful about what we're locating next to, now and in the future. It's an older park, with a relatively older zoning code, and we had to tighten up some of the potential uses, which the county was cooperative on."
"We took that on head on, worked with our planning commission, and got an update to our industrial zoning ordinance that works for our whole community, not just Green Mountain," says Doug Lawyer, director of economic development for the Knoxville Chamber of Commerce, who says the first call about the project came in February. "We had some very old industrial uses in the ordinance, such as blast furnaces, that needed to be brushed off. If somebody were to come in down the street with a very noxious odor, how would they protect themselves? It was a very valid point. We looked at wind patterns and other factors, to help them get comfortable with that particular location."
The Knox County project will focus primarily on production of K-Cup portion packs for the Keurig® single-cup brewing system, and will expand to other packaging formats as needed. The K-Cup is the hottest thing going in the coffee packaging industry, and is a big part of the growth dynamic driving Green Mountain to roll out of Vermont in the first place.
In fact, says Jon Wettstein, vice president of supply chain operations for Green Mountain, the company has worked with one of the existing Knoxville coffee roasters before, and now is doing so again.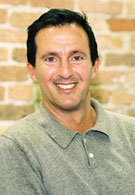 "They've been involved in the single cup business for some time," he says. "We did some contract manufacturing with them for K-Cups, as well as for other package types. That wasn't a factor in our decision-making process. But we're really pleased it worked out this way, because we're working with folks who are supplying coffee until we can put in our own roasting equipment."
Partnering with the local community is high on the priority list for Green Mountain, whose sense of social and environmental responsibility extends through everything they do, from recent involvement in the Clinton Global Initiative to its brand partnership with Newman's Own. Kupperman got to experience the culture firsthand when he attended several all-company meetings in Waterbury, a town of 5,300 not far from the state capital of Montpelier, and next door to the ski resorts of Stowe.
"It is definitely a very environmentally conscious and socially responsible culture that they preach and really live by there," says Kupperman. "People raise their hands and ask the president of the company very pointedly what they're doing to resolve environmentally unfriendly issues."
"I think they felt at home in a smaller to mid-sized market in the South," he says. "We looked at some communities that were really small, 10,000 to 20,000 people, with good buildings. But I got the sense that Knoxville was just right, because it was not too big, but big enough whereby they could get involved in the community. And it's a university town … it has that environmentally responsible and socially responsible vibe going."
Lawyer says the university indeed did carry a lot of weight, citing student-driven programs such as the Committee on the Campus Environment as well as the school's Institute for a Secure and Sustainable Environment.
Green Mountain used Epstein for a number of tasks, including final negotiations with Binswanger on the purchase of the building from seller "MS Plant, LLC,"
aka
southern California real estate developer Moshe Silagi. But it has turned to the Knoxville architectural firm of McCarty Holsaple McCarty to implement the final design, now in its initial master planning stages.
Paul Bielicki, an associate at McCarty, says, "Our office is priding itself on some of the sustainable design actions we're taking on our projects. Green Mountain is really looking to McCarty to carry the design forward from here.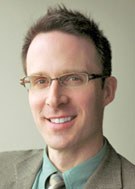 And the reason they're doing that is their own personal philosophy of giving back to the community in which they're working."
"A lot of what we sold Green Mountain on was, 'If you come to Knoxville, you can be a big corporate leader in the environmental movement here,'" says Lawyer. "They liked that. We brought in a lot of the right people to help them understand how to get plugged in immediately.

Where to Move Product
Wettstein says the company knew its growing business had a nationwide opportunity, and that adding capacity would be a part of it. The company already added a second Vermont plant about 30 minutes down the road from Waterbury, in Essex, last year. And it has partnered with another roaster in the Pacific Northwest. For a new plant, however, "We wanted to work with folks who had done this before." Thus, in late 2007, Green Mountain initiated its "site selector selection" process, learning a lot along the way as it worked toward picking Epstein. The Green Mountain team liked the firm's many facets of expertise, from design to process and civil engineering to construction.
Chief among those capabilities was logistics analysis, a chief component of Green Mountain's site selection puzzle as it balanced targeted demographics and growth projections with delivery costs.
"They were making and distributing coffee across the entire U.S. out of Waterbury, Vermont, so it's a no-brainer," says Kupperman. "They have a lot of growth west of the Rockies. The K-Cup concept is exploding. Obviously they want to add capacity. Analysis said somewhere in that mid-South area, which would minimize their transportation costs, given their future predicted growth."
One interesting aspect of the analysis, says Wettstein, was how transportation cost reductions shifted as the team looked at having between one and four sites to support U.S. demand.
"We had significant reductions when we went from one plant to two and from two to three," he says. "When we modeled it from three to four, the transportation savings weren't nearly as dramatic. It became less effective as we added more plants."
"We came away with a region of states that included central and eastern Tennessee as being in the sweet spot of logistics," he says, in addition to western North Carolina. With the help of food industry economic development specialist Tim Tidwell at Tennessee Valley Authority, Kupperman introduced Green Mountain to some communities and sites. Wettstein says Jason King, Green Mountain's facilities and engineering manager, did the heavy lifting initially, as the team embarked on a "whirlwind of travel" organized by TVA and various economic development agencies.
"There were some other opportunities for very good fits," says Wettstein. "But we knew from early visits to that area that Knoxville could be a very good fit for us." Among the salient factors he cites: community size, work force and educational options, a growing community concern for the environment, and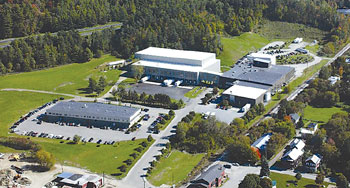 "the beauty of eastern Tennessee from a quality-of-life standpoint for employees – just outstanding."

Mix and Match
At the outset, Green Mountain was open to greenfield or existing building – or, in the interest of speed, some combination of the two.
"If we were going to build a new facility from scratch, we would have moved in and rented a 150,000-sq.-ft. [13,935-sq.-m.] facility and begun packaging and building our team while we were building a building within 15 to 20 miles," says Wettstein. "That was our original concept."
Then along came the Blue Mountain building, which before hosting that company's wallpaper gluing and distributing operation had, over its 20 years, also been home to distribution operations of Imperial Home Decor and Hess department stores.
"When we found this opportunity, we moved much more quickly," Wettstein says. "Folks here are very creative, and can think of ways to take advantage of an opportunity. That was a turning point, as the existing building came forward so clearly and in an excellent location. If we had been fixated on one way to do this, we might have foregone this."
"What they're trying to do with this facility is a little bit outside the box of a typical coffee roaster," says Bielicki, the architect. "They're trying to develop some new processes, and we're helping them do that. In the process, it may be determined we have to do an addition or relocate offices, but we haven't made that determination yet."
"Because of the flight of the textile and tobacco industries, there are some very good deals out there in terms of industrial buildings for sale in that region," says Kupperman, "probably more so in North Carolina than in Tennessee. "There are some well-built buildings that can be had for way less than replacement value. By luck, this building happened to have a lot of infrastructure in place that was very usable for them. I have to believe they came away feeling like they got a good value, as opposed to what they would have had to do starting from scratch."
Bielicki calls the facility "pretty astonishing," because of its immense single floor. "Get on the roof, and it looks like it has its own horizon," he says. "Green Mountain felt that being able to purchase an existing volume of space saved them on the order of $10 million over building one new.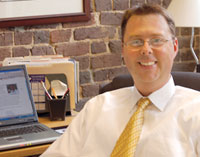 Mmmm … Good
The unobstructed volume of space allows the company to move things around at will in the early going.
"The packaging lines we've installed so far are in locations where they can be moved," says Wettstein. "We wanted to begin packaging quickly, build our local team, and then do the full building layout along with the specifications for our roasting equipment over the next few months. We're right in the middle of that. With coffee, we can work very well with a good to large sized building that has a pretty basic design. That affords us all sorts of flexibility."
The industrial park itself is seeing other expansions, most recently by nutraceutical firm
Melaleuca
, which plans a 250,000-sq.-ft. (23,225-sq.-m.) facility;
PBR Automotive
; and
Republic Plastics
. A recent land swap deal holds great potential for a distribution center from a major retailer, though Lawyer cautions that no deal has been finalized.
In early October, the company already was producing its first saleable product, just seven weeks after closing.
"We're shipping it to customers in the Southeast and the Midwest. It's limited SKUs – we're able to pick a really good slice of the business that's perfect to support a start-up in terms of SKUs and quantities. As we've begun to hire, everything is coming true that our analysis suggested, in terms of quality of available work force. We're just very pleased with the applicants and candidates."
If the company turns out so pleased it wants to grow further, it has room to do so on its 31-acre (12.5-hectare) parcel. And though it seems as if the company's logistics analysis may have played itself out to that three-plant maximum-benefit scenario, Wettstein says that's not to say Green Mountain wouldn't expand further nationally "for regional market penetration reasons."
By all accounts, the move out of New England has already thawed a new slice of marketshare.
"A lot of times I'm chasing companies that make little widgets that go into an automobile, and you never see them," says Lawyer. "One fun thing about Green Mountain is it's a product – most people drink coffee, and if you like coffee, you love it."
"We have switched to their product," says Bielicki from his firm's office. "In fact, I'm drinking a cup right now."
Site Selection Online – The magazine of Corporate Real Estate Strategy and Area Economic Development.
©2008 Conway Data, Inc. All rights reserved. SiteNet data is from many sources and not warranted to be accurate or current.