WASHINGTON
From Site Selection magazine, November 2009
Cleared For Landing
The City of SeaTac lures firms by offering
air access and a pro-business climate.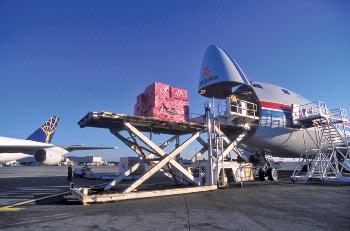 A
 city built around an airport is using the convenience of transportation access as the flight path for corporate relocations.
Mark Siegel, president of Advance Broadcast Solutions, says the combination of convenient transport and a pro-business philosophy by the local government was enough to convince him to relocate his company to the City of SeaTac.
"I had my company in SeaTac five years ago, but I had to leave after one year and move to Kent for three years because I couldn't find any space here," Siegel says. "But this always seemed like a logical place to be. There is no B&O tax or utility tax, and I already lived here on Angle Lake. If I can keep dollars in the city, that is good."
Siegel adds that "we do a tremendous amount of air travel, and it helps to be only four minutes from the airport. Literally, I could probably throw a hardball to the runway. That makes it convenient for us to get to where we need to go."
Built around the Seattle-Tacoma International Airport, the City of SeaTac is 10 square miles (2,590 hectares) in area and is located midway between the cities of Seattle and Tacoma. Incorporated in February 1990, SeaTac today is home to some 25,230 residents.
Siegel and other corporate executives are determined to add to that total.
ABS signed a lease to relocate from Kent to SeaTac in June. The firm moved 15 employees into 4,000 sq. ft. (372 sq. m.) of office space and an 8,000-sq.-ft. (743-sq.-m.) warehouse.
"The new space in SeaTac is extremely convenient for everyone on our team," Siegel notes. "I make my home in SeaTac and I am really impressed with the direction the city is heading."
ABS resells the products of more than 300 manufacturers around the world by offering integrated telecommunication services. The company's line of work dictates immediate access to both domestic and international flights — something the firm's new SeaTac location provides.
"I am doing business overseas in Asia. I have a very large project in Vietnam," says Siegel. "I chose to live here and relocate my business here because of how much travel we do. Another reason is that SeaTac is a very affordable place to live and do business in the Pacific Northwest."
Siegel added that the deal was not influenced by government assistance. "I have a great relationship with the city," he says. "I wasn't awarded any incentives to come here. They wanted me here and they are trying to help me grow my business. That mutual cooperation is always good."
It's working for other corporate executives as well.
'A Very Easy Decision'
"Between August 2008 and July 2009, 11 businesses have either relocated to or remained in the City of SeaTac," says Jeff Robinson, the city's economic development manager. "This represents 160 new jobs."
CRJ Construction Co. relocated from Seattle to a 20,000-sq.-ft. (1,858-sq.-m.) building the company purchased in SeaTac. "Our new space in SeaTac is about double the size of what we had in Seattle," said Andrew Jaillet of CRJ. "The location is perfect, given its access to I-5, I-405 and State Road 509, as we conduct business in Seattle, Tacoma and the eastside."
Regalo and Carlson Pet Products relocated from Los Angeles to ProLogis Park SeaTac in July. The two businesses under shared ownership signed a lease for a combined 35,000 sq. ft. (3,252 sq. m.) of space.
"We anticipate receiving 200 containers from Asia each year, so proximity to the Port of Seattle was important as we considered our relocation options," said Gui Castro of Regalo. "The ProLogis space was brand new, so we had the opportunity to customize the space for our needs. We are very excited to be in SeaTac."
3PD, a national third-party delivery and logistics company, recently signed a lease to expand and occupy 19,000 sq. ft. (1,765 sq. m.) in ProLogis Park SeaTac. The location, says 3PD general manager Dan Ladsten, "is perfect for the needs of a 'last-mile delivery service' company. The convenient location with the airport and highways, our flexibility for growth and the fact it is a recently developed facility managed by ProLogis all made this a very easy decision for us."
Focusing on the Bottom Line
The city's Robinson says that while SeaTac may have 25,000 residents, about 38,000 jobs reside within the municipal jurisdiction. "Commuters are coming mostly from South Seattle and further down in South King County," he says. "Many workers are attracted by our major industries and large employers."
Among them are the worldwide headquarters of Alaska Airlines and Horizon Airlines. Boeing maintains a significant presence in SeaTac by operating a large spare-parts plant in the city. "There is also a large food-services industry here that does a lot of work for the airport," notes Robinson. Sky Chef and Flying Foods are the two largest companies operating in SeaTac in that sector.
"The airport is the big driver for the local economy," Robinson says. "The airport handles 1.3 million passengers per year and 350,000 metric tons of air cargo per year. It is the 19th busiest cargo airport in the country and generates $200 million in annual local sales."
When asked what's next for SeaTac, Robinson says that "we would like to be known for our great location and for being a very transportation-centric community where several worldwide headquarters have already chosen to locate. We have neither a business or occupation tax; nor do we impose a local utility tax. For companies that use a lot of power, that significantly lessens their tax burden. This helps their bottom line."