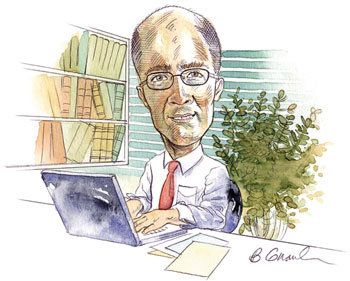 s I wrapped up a site selectors' tour of the New Orleans area in early October, I was asked by the organizers — the excellent staff of Greater New Orleans, Inc. — to describe my impressions of the area. The main one was this: Local business development can and does work in direct proportion to government staying out of the way. The New Orleans mayor's office plays no apparent role in attracting industry, which is just as well. The local and regional economic developers have it covered. 
This impression is mine alone, not one fostered by anyone associated with the tour, but it was pervasive for the three days I spent in the area. Four years after Katrina, the storm's scars are still evident here and there. But more so is the commitment on the part of corporate and ED leaders to move ahead, no matter what the obstacles.
The same spirit of determination will soon be — already is, perhaps — required of political leaders, economic developers and, most importantly, businesses needing and wanting to operate in the United States.
Perhaps because of my — and my team's — access to economists and economic developers, I am asked fairly regularly about whether we're emerging from the recession. I stick by the old rule, which is that two consecutive quarters of GDP growth means we're out, and two quarters of decline means we're still in it. But I'm not an economist — what do I know?
I do know this: If your car runs out of gas and you call me for help, chances are you don't need me to show up to pour sand into your gas tank. You would hope I'd show up with some gas from my lawn mower's supply container in my garage to get you to the nearest gas station.
Oddly, everywhere you look, the federal government is determined to pour sand in the national economy's gas tank. From a proposed energy policy that will kill jobs in the U.S. to health care "reform" that would cost employers dearly to noncompetitive corporate income taxes, your company is fighting the very entity that (a) stands to gain from your company's success in the U.S. and (b) makes it harder to compete at home and abroad. The Obama administration's apparent contempt for the American Chamber of Commerce in recent weeks underscores this point. So for at least three more years, I wish I could be more optimistic, economically speaking.
Meanwhile, I am optimistic about how enmeshed universities, economic developers and corporations are today relative to even a few years ago. Evidence of that was ubiquitous in New Orleans; we reported on it extensively in our July issue; and most pertinently, that synergy is largely behind the success of so many North Carolina companies. To wit, it's the heart and soul of North Carolina's latest top ranking among U.S. business climates, as reported by Managing Editor Adam Bruns in this issue. Texas claims yet another top billing as the best business climate according to the corporate site selectors' portion of the overall ranking (50 percent), so hats off to the Lone Star State for its continued dominance in that criterion.
Louisiana, North Carolina and Texas all feature many miles of beaches. The business community and economic developers in those states all know that the sand stays out of the gas tank.