INDIANA
From Site Selection magazine, March 2010
Power Ties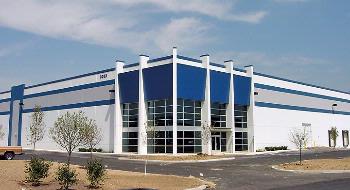 An industry-led partnership is behind progress the vehicular power industry is making in cleaning up its act.
W
hat was once a decidedly unclean signature industry is reinventing itself in Indiana.
Powering transport for years has involved smokestacks on the one hand and tailpipes on the other. But momentum is building in Indiana's energy technology sector that will soon result in "clean tech" systems for vehicles and a distinct economic advantage for the state.
Factors behind this momentum include a relatively healthy business climate, a history of vehicular R&D, tens of millions of dollars in U.S. Dept. of Energy grant awards and a new, industry-driven economic initiative called the Energy Systems Network (ESN) that facilitates commercialization of new energy technologies.
Formed in April 2009, ESN is a partnership of private firms, including IBM, Delphi, EnerDel and Duke Energy; research institutions, including Purdue University; and public agencies focused on bringing new energy technologies to market, leveraging Indiana's manufacturing sector, R&D capabilities and heritage of engineering advanced energy systems. Private and institutional investors already had pledged nearly US$1.5 million at the time of the launch to support the ESN's activities over two years.
"Indiana is already leading the nation in its pursuit of clean energy, from wind farms and biofuels to clean coal technology, and we have companies working on nearly every component of hybrid and plug-in vehicles," said Gov. Mitch Daniels. "This initiative will play a pivotal role in matching Indiana's strengths to opportunities for more jobs and investment."
Industry Leads the Way
The partnership emerged from long-term strategy work done in the governor's office to determine ways to position Indiana for economic growth and prosperity in the future.
"The focus was how to bring about an industry-led initiative that would allow corporations and institutions to partner together to accelerate the pace of commercialization in the clean-tech market, and by doing that create more jobs and investment in Indiana," says Paul Mitchell, ESN's president & CEO, and former policy director to the governor.
"From an economic development standpoint, the belief was that this organization was needed, because in the clean-tech market space, it is more challenging for individual companies — large and small — to move their products into the marketplace, given the uncertainties of that marketplace, the cost of demonstrating the technology in a real world environment and the increased opportunities to pursue federal and other private funding in the space but often requiring a partnership to do so," says Mitchell.
Partnerships are critical, says Mitchell, for three reasons. One, companies typically need to integrate their technology with others in order for it to work — plug-in vehicles require a charging infrastructure, for example. Two, a partnership may provide demonstration resources that would otherwise be unavailable. And three, partnerships can lower the overall cost of commercializing systems.
Three Irons in the Fire
ESN is coordinating three initiatives: Project Plug-IN, MicroGreen and the Hoosier Heavy Hybrid Partnership.
Project Plug-IN is a commercial scale test of plug-in electric vehicles and smart grid technology to see if the system might one day be viable for the Indianapolis area. ESN says the pilot will span the service territories of two regulated utilities and include the development of a model regulatory framework and network architecture needed to take smart grid and plug-in systems to scale.
Project Plug-IN helped Indianapolis to be selected by the Rocky Mountain Institute as one of three U.S. cities, along with Portland, Ore., and Raleigh, N.C., for their Project Get Ready initiative that promotes cities that are best-of-class in preparing for the plug-in revolution. Partners include Duke Energy, Indianapolis Power & Light, Nissan, Smart USA, THINK, ITOCHU, Cummins, Bright Automotive, Delphi Corporation, IBM, EnerDel, Simon Property Group and Purdue University.
"This effort is about how to both protect and benefit the utility grid system through transportation electrification," says Mitchell. "If we know it's coming, and these auto companies are going to sell plug-in cars in our market — Nissan, Smart and THINK have all agreed to sell their cars in the Indianapolis market ahead of other Midwestern markets — they can integrate their vehicles into a well-designed, plug-in and smart grid ecosystem at homes, downtown parking facilities, the airport and other locations.
"The utilities figure, 'If these cars are coming and consumers are going to buy them, then we need to make sure this doesn't disrupt or threaten our current grid system,' with people all plugging in at 5 o'clock and creating a new peak condition they are not prepared for in certain locations," says Mitchell.
The MicroGreen project — the only non-automotive one of the three — seeks to develop a distributed power generation microgrid system to provide scalable power for military and commercial markets, including back-up power for renewable energy developments. Testing, evaluation and product demonstration will occur at the Naval Surface Warfare Center Crane in southwest Indiana. Project partners are SAIC, Duke Energy, Cummins, Delphi, SolarNet, I-Power, EnerDel and NSWC Crane.
The Hoosier Heavy Hybrid Partnership is developing hybrid powertrain systems that use higher performance components and demonstrate next generation plug-in hybrid technology for light-, medium- and heavy-duty vehicles. Participants include Cummins, Inc., Delphi Corp., Allison Transmission, Remy International and Duke Energy.
This third ESN partnership helped lay the groundwork for a major automotive industry announcement in December 2009 involving Delphi and Allison Transmission, a leading supplier of commercial-duty, fully automatic transmissions for both on- and off-highway vehicles, and of hybrid propulsion systems for on-highway transit and coach vehicles.
The Dept. of Energy awarded an $89.3-million grant to Delphi in August 2009, as part of the American Recovery and Reinvestment Act of 2009, to support expansion of Delphi's Power Electronics engineering capabilities and to establish a new manufacturing operation in Kokomo. In December, Delphi matched that amount, bringing to $178.6 million its investment in low-cost manufacturing of electric drive vehicles (EDV).
"Delphi has a long history of successfully developing and commercializing automotive electronics," said Jeff Owens, president of Delphi Electronics & Safety at the Dec. 18 announcement. "With this DOE partnership, we will apply our proven expertise to develop technologies and processes that will help lower the cost of electric drive vehicles and make them more attractive to a broad range of consumers."
Delphi also has been offered support from the Indiana Economic Development Corporation through performance-based tax credits and training grants. The company is finalizing a property tax abatement application with the City of Kokomo.
Delphic Future Comes Into Focus
Over the next five years, Delphi anticipates adding about 190 employees as a result of government and business awards to Delphi's power electronics business line. Delphi expects to add about 95 engineers at its Kokomo technology center over the next two years, increasing engineering employment in the power electronics unit to more than 300. In the next three years, Delphi projects about 40 people will be hired at a Kokomo facility where power electronics products will be manufactured, with employment at that facility moving to a total of about 95 by 2014.
Among the first products expected to be manufactured at the new facility will be power electronics components and systems for Allison. Headquartered in Indianapolis, Allison announced in late 2009 that it had entered into a long-term business agreement with Delphi to advance the production of medium-duty hybrid trucks in the United States. Delphi will supply Allison with hybrid drive system electronic components and energy storage systems to be used in its hybrid propulsion systems for medium-duty commercial trucks and buses.
"There is no doubt that the clean tech or green tech portion of the transportation industry is going to be a very exciting place to be for the foreseeable future," says Delphi's Jeff Owens, who spoke with Site Selection in late January. "Whether it's due to the price of oil trending up or carbon emissions restrictions coming to pass, the industry continues to accelerate toward electrification of the powertrain in some form."
Indiana has a strong heritage in electric vehicle R&D dating to General Motors' production of its EV1 in the 1990s, notes Owens, and that expertise is still resident in central Indiana. Today, Dept. of Energy stimulus funds are widely available for energy self-sufficiency initiatives, and batteries and electronics are a big part of that.
"Indiana received the second-largest amount of those funds of any state in the nation — close to $500 million — largely because of that residual capability here, but also in part because of state initiatives, like ESN, that look for instances where one plus one equals more than two until the market is naturally there.
"Here at Delphi, we develop power electronics — battery pack management, the inverter, the converter, in some cases the charger — and we've gone through many generations of technology since the mid-'90s," says Owens. "We find ourselves in a very good position to compete. Most of our expertise is in Indiana, and these products will end up being fairly logistics-intensive compared to our normal products, like electronic black boxes or head units or body controllers, which can be a couple of ounces to maybe a pound in weight. Power electronics involve much higher levels of voltage, current-carrying capability and thermal management, making them much heavier.
"Being at the crossroads of America in Indiana is extremely attractive," Owens says. "I have customers in the state as well as to the east, west, north and south. So being centrally located will be a big advantage."
Delphi operates facilities in Ohio, Michigan and in other U.S. locations, prompting Owens' team to "take a hard look at where else this work could be done." The bulk of the battery funding from the DOE is going to Michigan, he notes, which attracted the lion's share of that funding. And Delphi has several customers there, so there was a case to be made for investing in Michigan.
"We couldn't put together a better scenario than staying [in Kokomo], given the state support, the Indiana business climate and looking a few years down the road, when the logistics advantage will be very attractive and very important to what we will contribute to the value chain here." 
Why ESN Works
The synergies cultivated by ESN may not be unique in the U.S., but they clearly are highly effective. Why?
"A lot of these clean-tech initiatives that I've seen in other states have been more government driven or driven by a particular industry within the energy space, such as a utility or university community or by the entrepreneurs in clean tech," says Mitchell. "In our case, we genuinely, through our Board of Directors and the approach we've taken, reflect a mix of large Fortune 500, startup firms, research and non-profits and governments — the entities you need at the table to be successful."
Mitchell says additional projects are in the pipeline, including one in the offshore wind arena and one in R&D associated with advanced batteries.
"We draw a lot on automotive, because Indiana has a long history in that space, and we're starting from a leadership position there. But we want to build an energy ecosystem that cuts across the spectrum of technologies and capabilities, recognizing that each of those niche markets can actually integrate to create greater levels of efficiencies.
"You can have your renewable strategy complementing your plug-in vehicle strategy connected through intelligent transmission and grid capabilities," he illustrates. "That sounds a little like George Jetson, but it's not too unrealistic. At the very least we ought to be planning for that kind of a future rather than each of these niche markets in some cases competing with each other for Department of Energy funding or for subsidies and tax breaks, for example. We believe they need to be working together."
Elkhart's 'Electric Avenue'
Norwegian electric vehicle maker Think Automotive gave plenty of thought as to where to locate its U.S. production facility before picking Elkhart, Ind., in January. Workers at the facility will produce the Think City, which is also in production in Finland. The car can travel at highway speed for more than 100 miles (161 km.) on a single battery charge with no emissions. The Indiana plant, with 415 workers, will begin producing the vehicles in 2011.
Proximity to a key supplier, lithium-ion battery maker EnerDel, was one factor. EnerDel announced in January its newest manufacturing operation, a $237-million, 500-job project in Hancock County east of Indianapolis. This brings the number of EnerDel employees in Central Indiana to 1,400.
But there were plenty of others, notes Elkhart Mayor Dick Moore, whose economic development team scored enough new investment in 2009 to make Elkhart-Goshen a Top Metro in the under 200,000 population tier. And he's got significant backup on the state level from Gov. Mitch Daniels, who used the Think project to announce his intention to make Indiana the "electric vehicle state" and Elkhart County the center of that activity. The state made available up to $3 million in performance-based tax credits and up to $65,000 in training grants based on Think's job-creation plans.
Site Selection asked the mayor in early February 2010 why a portion of the electric/hybrid vehicle industry is gravitating toward the Elkhart area, which is better know for its RV industry. A work force eager for the work is the main reason. "With unemployment numbers well above national averages, the Elkhart area has a significant number of highly trained workers that are immediately available," says Moore.
Elkhart has an established automotive supply base, thanks to its RV manufacturers, and a large number of Tier I, II, and III automotive suppliers. The mayor also identifies its Midwest location as a strategic asset of Elkhart County.
"Our proximity to Think's R&D center in Dearborn, Michigan, and its battery supplier EnerDel in Indianapolis is key to efficient manufacturing of the vehicle," he explains. "Elkhart is also blessed with very good east-west and north-south transportation routes that make the supply of parts and components to the manufacturing center and distribution of the final products easy and convenient."
Another plus is available, affordable facilities, due to scaling back on the part of Elkhart's RV industries. "Many of these facilities are ideal for electric vehicle and component production," says the mayor.
A year after Think's selection of Elkhart, Moore says the area is fielding "a significant number of calls from companies that want to supply parts, materials and services to Think. This includes existing Elkhart businesses as well as companies outside of our area. With Think's commitment to have 70 percent local content in its vehicle, we are confident that Elkhart and the surrounding area will continue to reap the benefits of this location decision."