VIRGINIA
From Site Selection magazine, November 2010
Southside Surge
T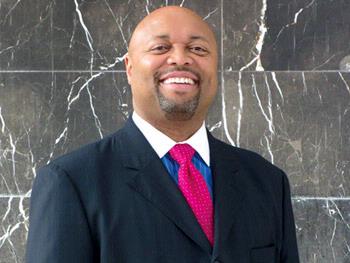 he erstwhile textile manufacturing region of southern Virginia is starting to see an economic rebirth as a high-tech center, especially in terms of IT-related operations and data centers. The biggest impact project in the region is the US$499-million Microsoft data center now going up in Boydton, a small town in Mecklenburg County. Another significant project in the region is a computer manufacturing facility being developed by a young company called EcomNets in Danville.
The Microsoft project has been described by state officials as the largest economic investment in Southern Virginia history. The EcomNets operation will create 160 jobs over three years in a city hard-hit by the meltdown of the U.S. textile industry.
Microsoft, which chose Virginia over North Carolina and Texas for its latest-generation data center, plans to employ 50. The facility will use modular technology and advanced cooling mechanics and will be the company's most advanced data center. Microsoft will receive $2.1 million from the Governor's Opportunity Fund, and the Virginia Tobacco Commission is contributing $4.8 million in incentive funds.
The broadband connectivity in the region, fueled by the Mid-Atlantic Broadband Cooperative (MBC), was a major factor in the location decision of both companies. MBC operates an open-access fiberoptic network of more than 800 miles (1,287-km.) across 20 counties in southern Virginia. MGC has also helped counties designate about 60 business and technology parks as GigaParks.
"Each one of the parks has fiberoptic connections tied into our network, providing world-class connectivity," says Tad Deriso, MBC's president and CEO. "They offer higher capacity at lower costs. That's what companies are looking for. We are quite frequently called on to work with the state. Since we have the network built and the GigaParks, we are doing more economic development and site visits than we have ever done in the past. The state pulls us in when it's time to talk about a company's communication and connectivity needs."
There is also abundant power capacity in the region, in part due to the demise of the textile industry. That is especially true in Danville, where Dan River Mills was once among the industry's leading manufacturers. The company closed in 2006. "Low costs and lots of power, that's a sweet spot for companies," Deriso says.
Dandy Danville
EcomNets chose Danville for its new "green" computer, server and storage area networking manufacturing operation. EcomNets, headquartered in the Washington, D.C., suburb of Herndon, Va., was looking to reduce costs as it launched its manufacturing operation.
Terell Jones, EcomNets' director of infrastructure, says Danville became the company's top choice after the company learned about its low costs and connectivity. About a four-hour drive from Herndon, the city appeared on EcomNets radar screen after consultants hired by the company met with staff members in U.S. Sen. Jim Webb's office. Danville was suggested as a low-cost manufacturing area, with the success of the city's IKEA factory cited as an example. Jones says "every politician in the state" eventually suggested that EcomNets go to Danville.
"We liked Danville for the same premise — inexpensive property, a strong work force and an aggressive economic development program, especially with help from the Tobacco Commission," Jones says. The Commission provided the company with a $500,000 grant.
EcomNet's primary activity in Danville will be assembly of its Verdio low-power "green" computer. Verdio uses 78 percent less power than a standard desktop computer and comes in a recyclable case. The company also plans to develop green servers and green data storage devices.
"We started looking at buildings right away," Jones says. "When this all started, we were just looking for manufacturing space, but then we saw that we could do other things like build a data center and a call center because it's a lot less expensive than Herndon."
EcomNets has the rights to 33 acres (13.4 hectares) adjacent to its 20,000-sq.-ft. (1,858-sq.-m.) manufacturing facility. Jones says the company's headquarters will always remain in Herndon because the company is a federal contractor.
"We definitely will be in Danville for our data center," Jones says. "We couldn't do that stuff up here [Herndon]. It's almost like the Wal-Mart model. Everything in Danville is cheaper compared to the Washington area. For our business to thrive and expand, we are much better off doing the nitty-gritty things in Danville. We don't mind driving hours to get there. We are still saving money. If you are manufacturing something, it's better. We will be looking at expanding in Danville as the market allows us to grow. We are growing, business-wise. We see good things ahead and we are trying to push the envelope and go forward."
EcomNets is certainly bullish on the city. When the project was announced, Jones' boss, EcomNets' founder and CEO Raj Kosuri, said, "Our goal is to make Danville a go-to technology center in the state of Virginia."
One of Dan River's old mills in Danville, the White Mill, is being refurbished by Gibbs International, a Spartanburg, S.C.-based broker of used industrial machinery, which has a real estate arm. Gibbs specializes in former textile factories. Gibbs is marketing the 650,000-sq.-ft. (60,385-sq.-m.) structure as a potential data center site.
"It is built and looks like a fortress," says Jeremy Stratton, economic development director for the City of Danville. "It has two-and-a-half-foot thick walls, which makes it ideal for security measures."
L.A. to Northern Va.
Virginia's other blockbuster announcement in 2010 is Northrop Grumman's relocation of its headquarters from Los Angeles to Falls Church. The move was primarily made to be closer to the company's main customer, the federal government. Sites in Maryland, Virginia and in Washington were considered.
"First and foremost the location had to offer proximity to our customer base," says company spokesman Randy Belote. "We had to have easy access to the major departments of the federal government as well as the capital. Secondly, and one of the key determinants in why we selected Falls Church, was the availability of appropriate properties. We were looking at a short time frame and we needed to analyze available buildings. We didn't want to build a new structure. Then we looked at the economics of the situation, including the incentives that the municipalities and economic development organizations offered to a company of our size."
Belote says the number of employees to occupy the building is still to be determined. As of mid-October the company had 360 corporate employees in Los Angeles. The new building will be home to a combination of corporate and business sector employees.
"This move gives us the opportunity to not only get closer to our customer, but also to streamline our corporate structure," Belote says. "This office will be staffed by about 300. The building has 14 floors, and we are trying to determine the number of employees coming from our business sectors located in the Washington area."
Northrop Grumman's new 333,450-sq.-ft. (30,977-sq.-ft.) headquarters was previously used by Verizon as a regional headquarters. Belote says the company will close its current Rosslyn, Va., office in the consolidation process.
Northrop Grumman expects to complete the move during the summer of 2011. Three of the company's major business sectors — Technical Services, Information Systems and Shipbuilding — are already based in Virginia, with about 40,000 employees in the greater Washington, D.C., area.
Click the Bookmark button and share with your friends!