AEROSPACE
From Site Selection magazine, November 2011
Next-Gen Site Selection
A new generation of commercial transport changes the rules of
where facilities supporting this bellwether industry are located.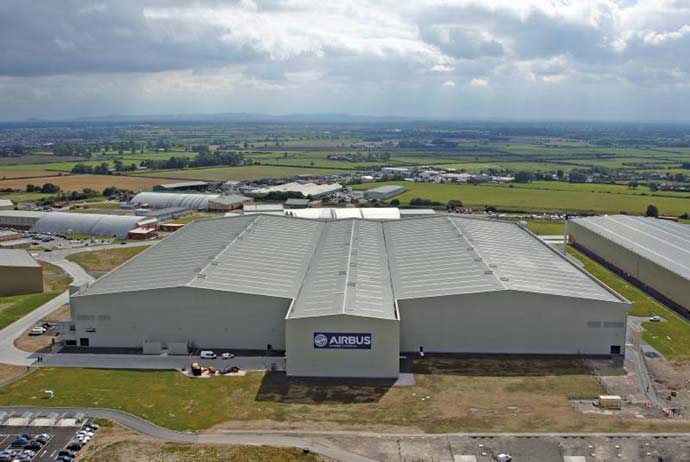 G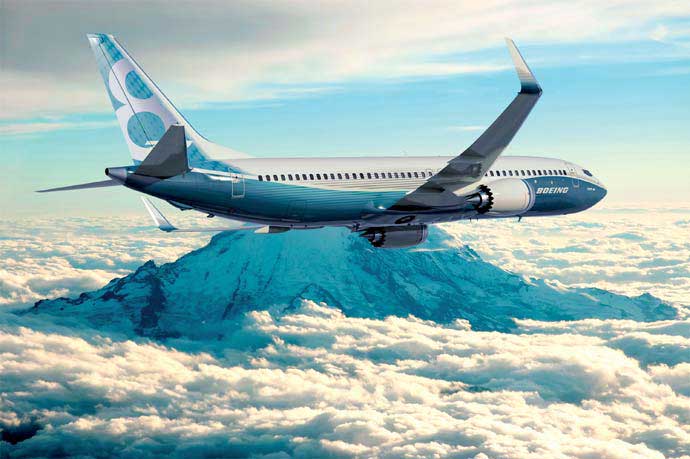 lobal demand for next-generation commercial aircraft increasingly means a new generation of facilities in which to build them. New models of airliners used to mean that the major aircraft manufacturers would expand or retool existing facilities. But locations worldwide play a role in the production of today's aircraft market as suppliers near and far contribute parts and components to the facility where the plane is assembled.

New markets are emerging as centers of aircraft production. Airbus opened its joint venture A320 facility in 2008 in Tianjin, China, where production of the airliner is steadily ramping up to meet demand from Chinese carriers and others in Southeast Asia. More recently, Airbus signed an agreement with its Chinese partners on increasing the production of A320 rudders at the Hafei Airbus Composite Manufacturing Centre (HMC), a joint venture between Airbus and AVIC HAFEI and other Chinese partners, in the city of Harbin. HMC will increase its production of A320 rudders to reach 21 ship sets per month by 2014, which represents half of the total production of A320 rudders worldwide. The facility will also supply parts for Airbus' A350 XWB (Xtra Wide Body) airliner, including rudders, elevators and maintenance doors. Construction on the 861,000-sq.-ft. (80,000-sq.-m.) site began in June 2009.

Meanwhile, Boeing executives and other observers of the aerospace and manufacturing sectors are still wrapping their heads around the Obama Adminstration's decision to litigate the Chicago-based aerospace company's decision to expand production of its 787 airliner in a new North Charleston, S.C, facility. The National Labor Relations Board (NLRB) contends the move hurts unionized workers in the State of Washington, where 787s are assembled in Everett. 
Single-Aisle

In the narrow-body category, sales of Airbus A320neo (new engine option) and Boeing 737 MAX airliners are red-hot as airlines replace less fuel efficient models that have shorter range and higher operating costs. The A320neo delivers a 15-percent fuel savings over previous models and features "sharklets" on the wingtips that reduce aerodynamic drag during flight. American Airlines ordered 260 A320s in July, half of which will be the new engine option version. Qantas of Australia recently ordered 110 A320s — 78 A320neo and 32 A320s, bringing Airbus' order book of A320neo sales to 1,245. Primary assembly of the A320 family of airlines takes place at facilities in Hamburg, Germany, and Toulouse, France.
The 737 MAX, announced August 30th, will also carry new, more fuel efficient engines — the CFM International LEAP-1B, specifically. Commitments of nearly 500 orders from five carriers were on Boeing's books at the time of the announcement.
What has not been announced by Boeing, and will not be for a several months, is where the 737 MAX will be built. The company's plant in Renton, Wash., has built thousands of 737s over the years, and Washington State and King County are determined to keep production of the new model there. But it's not a given. Moving some of the 787 assembly to South Carolina demonstrates that the company will manufacture where it makes the most sense to do so from a business perspective, not based on its longevity in a manufacturing location. And the company was not signaling its intentions in October.
"No decision has been made at this stage," noted Marc Birtel, a Boeing spokesman, on October 6. "We will follow our established processes regarding production decisions, evaluating what makes the most sense for our customers and for the corporation. Renton's experienced work force and existing infrastructure will be considerations in the assessment process. We anticipate having more clarity on where to build this new variant in six to eight months."
The same time frame could see new developments in the labor litigation with the NLRB and Boeing's new South Carolina facility, which may well factor into a 737 MAX production site decision. That remains to be seen. But if the NLRB action is meant to punish the aerospace giant for moving some production capacity to a right-to-work state in order to immunize itself from union work stoppages and keep its customer deliveries on track, then Boeing will be far less inclined to reward Washington with new investment.
Meanwhile, a new King County Aerospace Alliance was formed in October to document the county's aerospace assets and determine how to support Project Pegasus — Gov Christine Gregoire's initiative to keep 737 production in Washington, where demand for the model in its various forms is pushing production capacity through the roof. The initiative includes incentives, new aerospace training resources, a review of and reduction in regulatory barriers and a consulting study that is to be used as the basis for legislation pertaining to keeping MAX production in greater Seattle.
Double-Aisle
Larger planes, too, are in high demand with the Boeing 787 now in service with Japanese carrier ANA and nearly 800 on order from dozens of airlines worldwide. Boeing employees began moving into the North Charleston assembly plant in May, and the company officially opened the new building in June. Final assembly of the first South Carolina-built 787 Dreamliner began in the summer. In April, Boeing announced that thin-film solar laminate panels would be installed on the roof of the final assembly building. This solar installation will provide up to 2.6 MW of electrical power for the site and is the largest in the Southeast by production capacity. The new building features 642,720 sq. ft. (59,711 sq. m.) of covered space, roughly the equivalent of 10.5 football fields. At full production rate, the South Carolina Final Assembly facility will produce three 787 Dreamliners per month.
Airbus' A350 XWB is now in production at supplier sites in several locations, including Spirit AeroSystems in Kinston, N.C., and Premium Aerotec in Nordenham, Germany, in preparation for first deliveries in 2013. The manufacturer says the XWB is 25 percent more fuel efficient than competitive models, thanks to more than 70 percent of the airframe being made of advanced, lighter-weight materials, including composites.
In addition to the Harbin, China, operation, several Airbus facilities also are playing key roles in the next-generation widebody, including the company's Advanced Composites Centre in Illescas, Spain; fuselage assembly in St. Nazaire, France; and a landing-systems test facility in Filton, U.K. In October, Airbus opened a new, £400-million (US$630-million) factory in Broughton, Wales, that will assemble the wings for Airbus' A350 XWB. About 650 people will work at the facility, which is one of the largest manufacturing facilities to be built in the U.K. in recent years. The facility replaces a De Havilland Aircraft facility, which previously was a Vickers Armstrong plant that made World War II-era Wellington bombers.
"The Airbus North Factory, a truly world-leading aircraft wing assembly plant, is a major pillar in the Airbus global setup. The opening today marks an important milestone for our A350 program as we move towards the start of the aircraft final assembly," said Airbus Chief Executive Tom Enders. "This new facility and all the teams working on building our A350's carbon-fiber wings will play a vital role in delivering this new generation aircraft."
The largest purchasers of the A350 XWB so far are Qatar Airways, with 80 ordered, Emirates with 70 and Air France-KLM Group, which announced an order in September for 60.