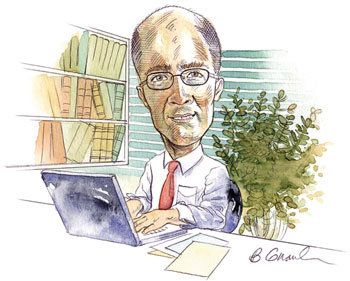 e have a national business climate problem that cannot be ignored, and it directly affects your site strategy. By our own analysis and plenty of anecdotal evidence, certain areas in the U.S. are seeing job growth. Texas tops our annual business climate ranking mainly by virtue of the projects announced in recent years that will result in more job growth there in the coming years. But many areas are not seeing job growth, and on one level that flies in the face of stubbornly high unemployment nationally. The disconnect lies in the shortage of workers you want and need to hire — you don't need summer lifeguards or burger flippers. Study after study makes that point.
Example one is Deloitte and The Manufacturing Institute's survey of more than 1,100 executives at manufacturing companies, "Boiling Point? The skills gap in U.S. manufacturing," released in October. It points to a 600,000-person deficit of available, skilled workers.
"The survey shows that 67 percent of manufacturers have a moderate to severe shortage of available, qualified workers," says Craig Griffi, vice chairman and consumer and industrial products industry leader at Deloitte LLP. "Moreover, 56 percent anticipate the shortage to increase in the next three to five years." Adds Emily DeRocco, president of The Manufacturing Institute, "These unfilled jobs are mainly in the skilled production category — positions such as machinists, operators, craft workers, distributors and technicians. Unfortunately, these jobs require the most training and are traditionally among the hardest manufacturing jobs to find existing talent to fill."
Example two is another October survey, this one from human resources firm Towers Watson and WordatWork, an association of HR professionals. This survey says nearly six out of 10 (59 percent) U.S. companies have problems attracting critical-skill employees, up from 52 percent in 2010 and 28 percent in 2009.
"There is clearly a greater-than-normal mismatch between the skills employers seek and those that are available in the marketplace," says Laura Sejen, global head of rewards consulting at Towers Watson. "In short, despite the overall weakness in the job market, companies need a more appealing offering to attract critical-skill employees." (That gets to real estate itself, if TD Ameritrade's HR director, quoted in the Nebraska Spotlight on page 958, is right: Their new headquarters will appeal to their Millennial hires for being sustainable — LEED Platinum certified, even.)
Example three is from Mark Tomlinson, executive director and CEO of the Society of Manufacturing Engineers, who made this point in the July 22, 2011, issue of the Christian Science Monitor: "Manufacturing remains at the heart of American innovation. But there's a crisis looming: Manufacturers can only sustain such high productivity figures by continuing to develop the sector's current and future work force. It's getting harder and harder to find qualified recruits for today's advanced manufacturing jobs. And if America is to hold onto its cutting edge in skilled manufacturing and innovation, it must train a work force for the 21st century."
It might seem as if these warnings are better directed at the areas hoping to attract your investment, and I'm sure they're not lost on them. But they also give you plenty of material with which to challenge your location suitors as you weigh location options. In off-the-record conversations I've had with executives hoping to expand soon in the U.S., these very points are made as barriers to investing more readily, after the over-reaching and ever-expanding regulatory burden they endure.
Which areas are you investigating? What do you know about their efforts to engage youngsters in the disciplines you will require expertise in down the road? Which companies in your sector are investing capital in helping to educate, or at least mold curricula, in community and technical colleges? Some amazing work is being done along these lines in areas across the U.S., in our experience, and we'll continue to draw attention to it.
In the meantime, our congratulations to Texas, whose legislators and economic development professionals on the state and local levels worked to make their business climate the best in the U.S., as we report in this issue. The Lone Star State's high-tech, energy and other sectors wouldn't be so successful if they couldn't find the work force they required there.
So reward the areas that are burning the midnight oil making their work force the one you require with your attention, if not your investment capital. Dig deeper for the hidden jewels that are not apparent at first glance — most areas have people highly engaged in this work, so seek them out. Let us know if we can help point you in the right direction.