A SITE SELECTION INVESTMENT PROFILE
SAXONY-ANHALT, GERMANY
From Site Selection magazine, November 2011
Made in Germany,
Perfected in Saxony-Anhalt
How an up-and-coming state in Central Germany made its way to the top
of the highly competitive field of automotive components engineering.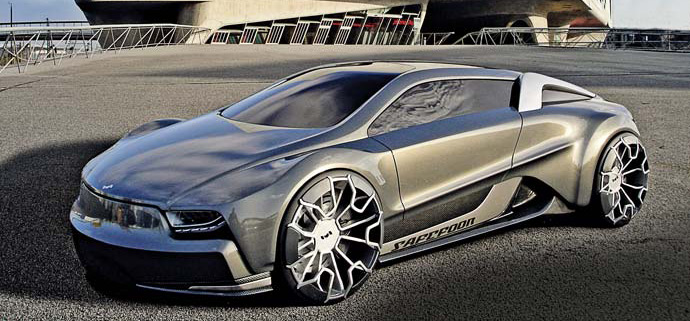 G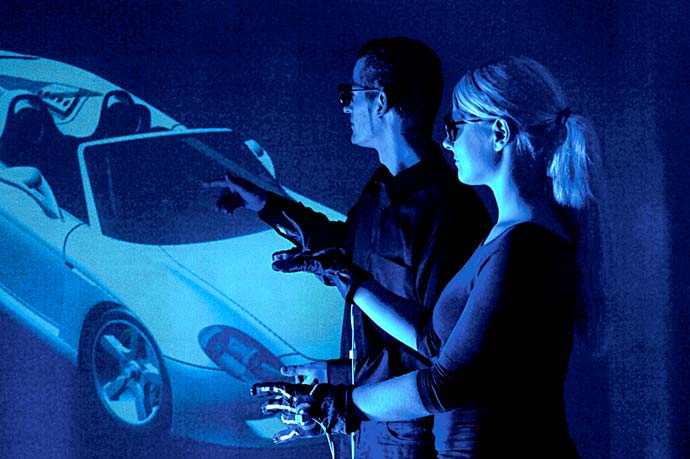 erman engineering is well known and highly regarded in the extremely competitive world of automotive manufacturing.
What may not be so well known is the fact that Saxony-Anhalt is one of the reasons why there is such a high global demand for German vehicles.
At least one part in every German-made car is manufactured in Saxony-Anhalt, a Central German state that now employs 18,500 people in the automotive components supply industry at more than 250 companies.
No one knows the advantages of a Saxony-Anhalt manufacturing location any better than Dr. Dirk Bormann, assistant to the plant manager of Trimet Aluminum AG, Germany's largest aluminum producer.
A large-scale automotive supplier of die-cast parts and many finished and assembled components, Trimet is on an expansion surge that will enable the firm to play an even bigger role in the world of European vehicle manufacturing.
"We supply a very large number of customers like BMW, Daimler, Volkswagen and many others," says Bormann. "We supply gearboxes and other components to virtually all of the major German OEMs, as well as to companies like Ford and others based outside of Germany."
The labor force of Saxony-Anhalt is a key ingredient in Trimet's success, notes Bormann. "The workers here are very good," he says. "It also helps that we have a very flat organization. We can talk to every employee directly."
Trimet operates seven locations in Germany. They are located in Essen, Dusseldorf, Berlin, Hamburg, Sommerda, Gelsenkirchen and Harzgerode. Bormann helps run the Trimet factory in Harzgerode.
Since 2007, Trimet has invested €60 million to add six die-casting machines and enlarge production capacity at Harzgerode, where the firm employs 500 workers. Since 2001, Trimet has spent €130 million on this facility.
"We will expand again," says Bormann. "We plan to build up a new area for design and repair work. We have a very high level of education in this area, and that helps us grow our operation. We are also located very close to several OEMs. They are all generally located within 250 kilometers of here."
Those plants are located in Central Germany by design. For more than a hundred years, the region has been at the heart of the European industrial revolution.
Trimet, for example, operates its Harzgerode plant in a building that dates back to 1873. The facility originally was used for casting iron. Since 1930, it has been used for casting aluminum.
All aspects of the automotive manufacturing supply chain can be found in Saxony-Anhalt. Companies involved in engineering, power trains, chassis assembly, interiors, instruments and electronics, body work and functional elements, and engines and engine components all call Saxony-Anhalt home.
Research and development in the state fuel this industry, led by 15 centers for automotive research. For example, the Virtual Development and Training Center in Magdeburg specializes in three-dimensional test set-ups; and the "safefloor" design study was developed at the Magdeburg-Stendal University of Applied Sciences.
The next generation of automotive technology is being developed in Saxony-Anhalt as well. One of the leading manufacturers of test facilities for fuel cells, batteries and hybrid components — FuelCon AG from Barleben near Magdeburg — has supplied testing equipment to Volkswagen.
ERO Edelstahl-Rohrtechnik GmbH in Salzwedel has developed charging stations for electric cars, with more than 200 stations currently in operation throughout Germany.
The automotive network known as MAHREG, founded in 1990 in Saxony-Anhalt, unites 170 companies and research facilities. In 2010, the Institute for Automotive Expertise (IKAM) was launched in Magdeburg. IKAM focuses on environmentally friendly drive technology, lightweight construction and electric mobility.
Another Saxony-Anhalt–based company, IFA-Technologies in Haldensleben, is developing the car seat of the future, incorporating lightweight construction for greater use in electro-mobility.
The IFA Group employs 1,300 workers worldwide, including 1,000 employees at the company's plant in Haldensleben.
"Saxony-Anhalt has a clear outlook for us as an attractive location," says Oliver Schimpf, managing director of IFA-Technologies. The success of the local plant enabled the company to reach sales of €350 million last year.
Dr. Carlhans Uhle, managing director of IMG, the economic development agency of Saxony-Anhalt, says that there are "many good reasons why Saxony-Anhalt is a good business location" for automotive manufacturing operations.
"Only Saxony-Anhalt combines the advantages of doing business in Western Europe with the advantages of doing business in Eastern Europe," he says. "Saxony-Anhalt offers easy access to growth markets, reliable supplier networks, ideal conditions for acquisitions and sales in Germany and Europe, an efficient and innovative industrial location with high technological standards, and generous incentives."
A considerable amount of a company's capital investment can be recaptured in the form of federal and state subsidies, notes Uhle. "We also offer low operational costs, a well-trained and flexible work force, and a stable political and legal system," he adds. "Employees in Saxony-Anhalt start earlier and work more productively. Saxony-Anhalt has the highest worker productivity in Eastern Germany."
That productivity will only get higher as more companies make large investments into their operations in Saxony-Anhalt. Thyssen Krupp Presta AG, one of the world's largest manufacturers of steering systems and forging, has established two subsidiaries in the state.
In November of 2010, the company started building a new production facility that will create about 150 new jobs in the making of 8 million to 10 million camshafts per year. The firm plans an additional facility expansion in 2012 or 2013.
---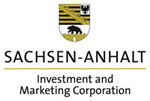 This investment profile was prepared under the auspices of IMG, the Investment and Marketing Corporation of Saxony-Anhalt. For more information, contact Kristin Gabor, regional manager of IMG for North America, at +49 (0) 391-568-9922 or by email at
kristin.gabor@img-sachsen-anhalt.de
. On the Web, go to
www.invest-in-saxony-anhalt.com
.