A SITE SELECTION INVESTMENT PROFILE
COLUMBUS, OHIO REGION
From Site Selection magazine, July 2012
Driving
Economic Growth
In the Midwest
Columbus is changing from a steady performer to one of the country's most dynamic metro areas.
The Columbus Region has been called the test market of the United States because of its diverse economic profile — part university town, a national logistics hub, a center of retail brands such as the Limited Brands and Wendy's, and the second home of Chase bank, which happens to be the region's largest employer. On closer inspection the Columbus region is all of those things and more, including home to Honda of America's North American headquarters and an impressive list of burgeoning technology businesses. In fact, nearly 190 companies have chosen the Columbus Region to locate and expand in the past 18 months, totaling over 22,000 jobs announced.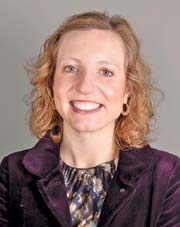 When Michelle Kerr scoured the country for the best possible expansion location for her high-tech consulting firm, she didn't have to look far.
She found exactly what she needed in her hometown of Columbus, Ohio.
Plenty of companies are coming to same conclusion in the Buckeye State's capital city. With a central U.S. location and a robust transportation network serving both coasts, Columbus has rapidly moved to the short list of corporate site searches.
As founder, chairman and president of Oxford Consulting Group Inc. in Columbus, Kerr has seen firsthand the benefits of a central Ohio location.
"I founded the company in 1998 in Indianapolis," Kerr says. "In 2004, we sold off a portion of the company and we relocated our headquarters to Columbus. We have been here ever since and have established a presence in Canada, Atlanta and the Bay Area of California. We looked at all of those as potential sites for expansion. In fact, when we went into this process, we were thinking that we would expand outside of Columbus."
The pull of Ohio, in the end, was too much to resist. "When we looked at the centrality of Columbus and the strong access to university talent in the 11-county region, we came to the realization that this is the very best location for our business to grow."
Kerr says there's a lot to like in Columbus. "We have a low cost of living and good Midwestern values and work ethic," she notes. "Our clients are nationwide, and it can be very expensive to fly out of any of the airports in our other markets. That would result in higher costs to our clients. We have access to all major markets at a reasonable price here in Columbus."
Kerr says that "it just made sense to expand in the Columbus area. We completed our site selection process in April and we have identified a site near the downtown area. We expect to hire 45 new employees over three years."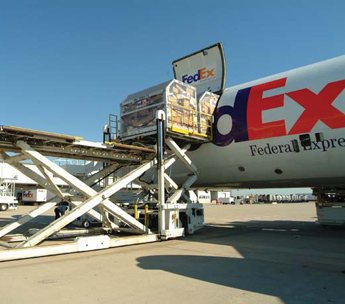 Oxford, with existing offices in the Columbus suburb of Westerville, provides information-technology consulting services for a variety of clients. "We do IT supply-chain and business integration consulting," says Kerr. "We connect suppliers with manufacturers and manufacturers with retailers. We do fulfillment optimization and provide other IT services and support to small to mid-sized businesses in the area."
A Deep Pool of Talent
Oxford's business model demands a constant infusion of talented technical workers. "We are hiring out of school and training our own work force," Kerr says. "We wanted access to a variety of schools. Within two hours are 44 colleges and universities. Also, the retail presence here in Columbus certainly helps."
Kerr notes that she worked closely with the Columbus Chamber of Commerce on the expansion. "They supported me throughout the entire process," she says. "They held our hand through the process and got us the tax incentives we needed. In fact, we received all of our needed permits so quickly, I thought it was a joke, but it was very real."
Kerr adds that "people in Columbus truly want to work. They are motivated to work hard. Their families are important to them as well. This is a great place to raise a family. People can enjoy the many things that Columbus has to offer and they can do it at a reasonable price."
Other companies agree. Access to markets and institutional resources gives technology firms and advanced manufacturers in the Columbus area a strategic advantage, says Kenny McDonald, CEO of Columbus 2020, the region's economic development organization.
"The costs of doing business in Columbus, and really in all of Ohio, are so much less than the rest of the country," McDonald says. "That is a big reason why Columbus is a magnet for manufacturers, logistics companies, headquarters and business services, and science and technology firms."
Columbus is "a smart and open community," notes McDonald. "We are a Midwest city whose best days are ahead of it, not behind it."
A case in point is Zulily, the online retailer that recently added a new fulfillment center in Obetz. The daily deal website that offers products for moms and young children plans to add several hundred jobs in the Columbus region over five years.
The company's site search included numerous Midwest and Mid-Atlantic locations before the firm chose Obetz for Zulily's second fulfillment center. The other one is in McCarran, Nev.
Zulily CEO Darrell Cavens credited JobsOhio and Columbus2020 with meeting all of the company's expansion needs.
Competing for Business
Another example is Autotool Inc., an automotive industry supplier, which recently decided to double its work force and its real estate footprint in the Ohio capital region.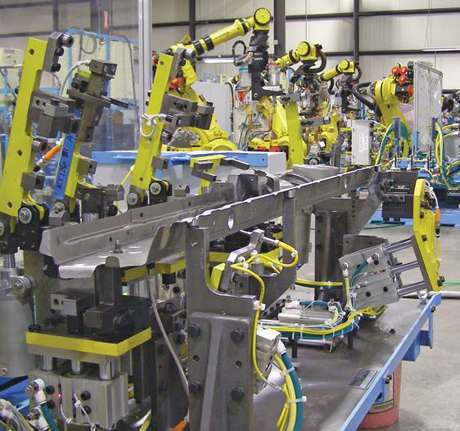 The firm is building a new $5-million, 80,000-sq.-ft. facility in Plain City and will increase its labor force to 70 workers over three years.
"The best business advantage of our Columbus location is the quality of the work force," says Bassam Homsi, founder and president of Autotool. "Labor costs played a minimal role in our site selection because we hire engineers, so we tend to pay our employees a lot anyway. What we really like here is the fact that the community supports technology businesses like ours. The innovation process is supported here by Tech Columbus and other groups from the technical side. Having that community support has been very helpful."
Homsi notes that Autotool looked at other markets. "We looked around Birmingham, Ala., because we have served Honda for many years," he says. "But we know that we can find skilled engineers for our operation here. We are a project-based business. We design and build the equipment that makes the product our customer makes."
Homsi also likes the fact that, from Columbus, Autotool can easily reach its many customers in Detroit, Ohio, Kentucky, Tennessee, Alabama and Canada.
"Manufacturing is moving more toward intelligent and lean manufacturing that is more automated and less labor intensive," he adds. "It is now more dependent on lean processes and lean operation. Manufacturing will not chase the cheapest labor but more the skilled labor. It will need to find the markets that have the better educated engineers and those that have the more experienced skilled labor. That is exactly what we have found here in Columbus."
That's also what Food Safety Net Services found in Columbus. Jeff Carpenter, vice president of sales and marketing for FSNS, says the quality of labor was a driving factor behind the company's selection of Columbus for its ninth testing laboratory.
"We do full microbiological testing for the egg industry," says Carpenter. "Ohio is the second or third largest egg-laying hen cluster in the U.S., and this is a natural choice for our operation."
The San Antonio-based company will employ 40 to 60 workers in the new 12,400-sq.-ft. lab on Fisher Road on the west side of Columbus. The $1.2-million facility is set to open on Nov. 1.
"We are able to hit six different states with courier vehicles from Columbus," Carpenter says.
---
This Investment Profile was prepared under the auspices of Columbus2020. For more information, contact Wendy Worth at 614-225-6941 or by email at ww@columbusregion.com. On the Web, go to www.columbusregion.com.