ROCKY MOUNTAIN REGION
From Site Selection magazine, July 2012
Setting the Hook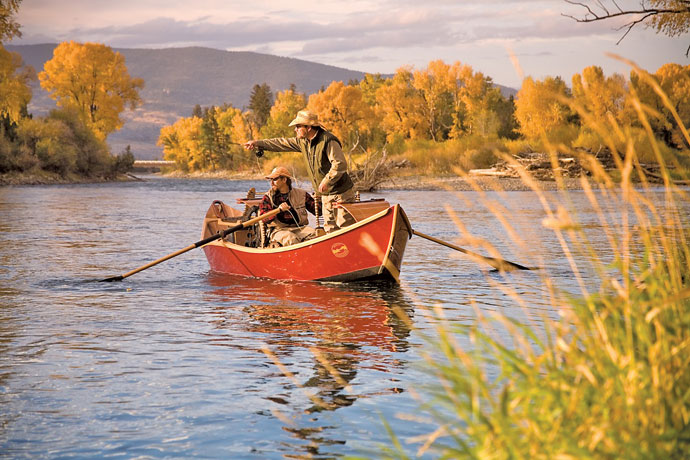 A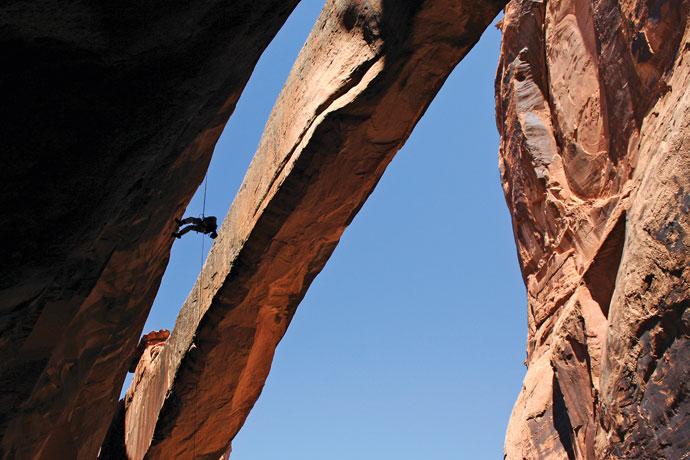 leading reason companies locate where they do is proximity to their customers. That's well documented, and it's why Osprey Backpacks, Sitka Gear, LMS Defense, Quality Bicycle Products and LUCID (shooting accessories) all have sited new facilities in the Rocky Mountain region recently — in Colorado, Montana, Idaho, Utah and Wyoming, respectively. Hundreds of others are already ensconced in the Rockies, and more are being lured all the time, like trout to a stonefly, to the region's strong business climate, clean air and space to expand.
Idaho prefers the term 'Rec Tech,' but these states are all competing for tourism and recreation industry investment — the outdoor sporting goods, or more simply, the outdoor industry. Virtually every Rocky Mountain company executive interviewed in Site Selection has cited his or her state's quality of life, anchored by abundant outdoor recreation opportunities, as a key criterion in locating there, and the resulting ease with which they can attract skilled talent to the region no matter which industry they represent. Here's a recent development pertinent to that phenomenon:
Advocates of keeping the region's non-metropolitan counties amenity-rich, or preserved largely for conservation/recreation purposes, now have some ammunition at their disposal in persuading state and federal land-use management decision makers to keep them that way as pressure mounts to turn more of that land over to energy extractors. The latter will bring more economic development to the region, goes the argument, but that is not necessarily the case.
A report issued May 22 by Florida-based Southwick Associates for a consortium known as Sportsmen for Responsible Energy Development makes the opposite point — that leaving those counties for outdoor enthusiasts will better benefit the region economically. "Conserving lands and prosperity: Seeking a proper balance between conservation and development in the Rocky Mountain West" makes the argument that preserving recreational amenity space attracts the talent most desired by enterprises in nearby communities, boosting their economic prospects, for three main reasons: (1) analysis reveals a correlation between recreation lands and high rates of population growth; (2) conservation/recreation land counties tend to have high numbers of workers in highly skilled jobs; put differently, many people who can pick where they want to work migrate to rural counties with recreational amenities; and (3) housing values tend to be higher in counties that have preserved their recreational space.
The report uncovers numerous nuggets in the region's demographic and economic activity that stress the need for balance in managing public lands against the backdrop of competing economic interests, such as recreation versus energy production, in the region. "Communities need the energy and materials provided by the commodities sector," reads an abstract excerpt. "Individuals — residents and tourists alike — demand the quality of life provided by the region's fish, wildlife and scenic resources. Nearly all rural Rocky Mountain communities need the jobs and income generated by both sectors. Public officials at the local, state and federal levels must carefully balance the needs and impacts from land use management decisions on all economic sectors to ensure the best, most rewarding economic future for the Rocky Mountain West."
In the Tackle Box
Meanwhile, state-level economic developers in each of the five states identified earlier were asked by Site Selection to make the case for their state as a location for outdoor sporting goods manufacturers.
Representatives from each state responded to the same set of questions surrounding their cultivation of the outdoor sports industry. Following is a synopsis of their responses; quoted material is from the responding economic developer and may have been edited for brevity.
COLORADO
>>>SECTOR SIGNIFICANCE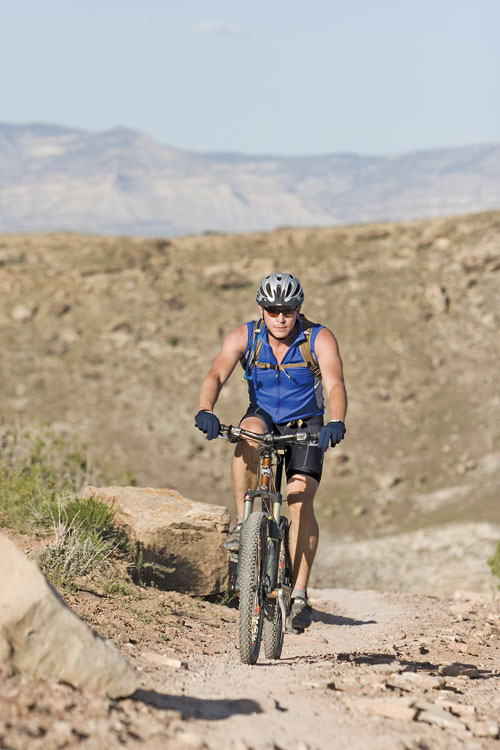 Fat tires abound near Fruita, Colo., a popular mountain biking destination.
Photo by Matt Inden/Weaver Multimedia Group
Contributes over $10 billion annually to Colorado's economy; supports 107,000 jobs across Colorado; generates nearly $500 million in annual state tax revenue; and produces $7.6 billion annually in retail sales and services across Colorado, accounting for 4 percent of gross state product, according to the Outdoor Industry Association, which is based in Colorado and represents more than 4,000 manufacturers, distributors, suppliers and retailers of outdoor recreation apparel, footwear, equipment and services.
Outdoor industry company executives will meet with Colorado Office of Economic Development and International Trade (OEDIT) leadership in July to create a business plan to focus on meeting specific industry needs in six key areas: Building a business-friendly business environment; retaining, growing and recruiting companies; increasing access to capital; creating and marketing a stronger Colorado brand; training and educating the work force of the future; and cultivating innovation and technology.
>>>INCENTIVES
Strategic Fund Program: Provides an upfront performance-based incentive commitment to businesses that will create and hire net new full-time permanent jobs paying at or above average wages among other requirements. The cash incentive award may range from $2,000-$5,000 per net new full-time job created based on the average wage rate of the new jobs actually created, the location of those jobs and other factors. The program is designed to support highly desirable and high-impact job creation opportunities.
Job Growth Incentive Tax Credit: Provides a state income tax credit to businesses undertaking job creation projects that would not occur in Colorado without this program and that have met certain requirements under the Economic Development Commission's (EDC) Job Growth Incentive Tax Credit Program.
Enterprise Zone Program: Provides tax incentives to encourage businesses to expand or locate in designated economically distressed areas of the state. Businesses located in a zone may qualify for nine different Enterprise Zone tax credits and incentives to encourage job creation and investment in these areas.
Colorado First/Existing Industry Customized Job Training Grant Funds: Through the Colorado FIRST Program (targeted to new jobs being created that need training) and the Existing Industry Program (targeted to existing jobs that need retraining for the business to remain competitive), the state has funds available to assist with employee training for specific businesses. Generally, up to $800 per employee trained may be provided. Businesses must pay for a minimum of 40 percent of the total training costs.
>>>RECENT PROJECTS
Coleman Company is moving some sales, marketing, creative services and financial support, to the Denver West Office Park in Jefferson County from Wichita. Many of the most important outdoor sports businesses in Colorado were started and/or are growing here. Examples include Sports Authority, Smartwool, Loki, Osprey Backpacks, Scott Fly Rod Co., Yeti Cycles, Mountain Boy Sleds and Flylo. "Colorado is known for entrepreneurship and innovation, and we anticipate many more new and growing companies to emerge."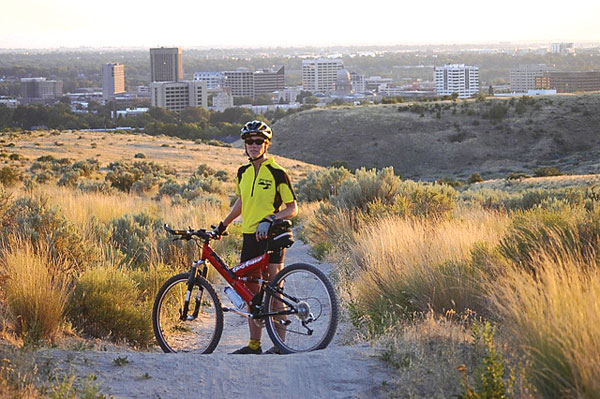 Biking near Boise, Idaho
IDAHO
>>>SECTOR SIGNIFICANCE
The industry produces $2.2 billion a year in retail sales and services, has grown 70 percent in the last decade from 232 businesses in 2000 to 395 in 2010, and employs 1,000 people in Idaho. This industry works well in a state like Idaho with so much rural landscape and many smaller communities — 70 percent of Rec Tech companies are located in Idaho's smaller cities.
>>>INCENTIVES
Idaho Business Advantage: Companies investing a minimum of $500,000 in new facilities and creating 10 new jobs with qualifying benefits may earn: (i) 3.75-percent enhanced Investment Tax Credit up to $750,000 or 62.5 percent of tax liability in one year; (ii) a "new jobs tax credit" starting at $1,500 and climbing to $3,000 per job; (iii) 2.5-percent real property improvement tax credit up to $125,000 in any one year and a 25-percent rebate on sales tax paid on construction materials; (iv) county commissioners may also authorize a full or partial property tax exemption.
Hire One Refundable Tax Credit: Provides a refundable income tax credit to qualifying employers for up to 6 percent of the total gross wages paid to each new employee during the first 12 months of employment.
3 Percent Investment Tax Credit: Qualifying new investments can be used to offset up to 50 percent of state income tax liability.
100 Percent Sales Tax Exemption: (i) Equipment and raw materials used directly in manufacturing and processing; (ii) utilities and industrial fuels for businesses.
Workforce Training: Financial reimbursement for training new or existing employees of eligible companies.
>>>RECENT PROJECTS
(i) PNW Arms recently relocated from Issaquah, Wash., to Potlatch (ii) LMS Defense relocated its headquarters from Reno, Nev., to Twin Falls; (iii) Next Generation Arms is relocating from Oregon to Hayden. "Businesses have found that Idaho's low cost of doing business and stable, low-cost tax structure contributes to their bottom line. Idaho's natural assets provide excellent natural testing facilities for their products. These companies fit in with Idaho's outdoor culture."
MONTANA
>>>SECTOR SIGNIFICANCE
"The outdoor sporting goods sector is a very important contributor to Montana's economy. There is a cluster of fly fishing, outdoor apparel, outdoor equipment, sports equipment and gun and ammunition manufacturers in western Montana that caters to our tradition of outdoor activities." Gov. Brian Schweitzer has developed programs to reach out to potential businesses through the Montana Ambassadors program (montanaambassadors.com/) and Innovate Montana (www.innovatemontana.com/). "Montana is one of only a handful of states that has maintained budget surpluses throughout the recession, allowing for strong investment in our infrastructure and people, and maintaining our top business-tax climate. Montana has been consistently ranked as one of the best business-tax climates by the Tax Foundation."
>>>INCENTIVES
Big Sky Economic Development Trust Fund: A grant program that can provide up to $5,000 ($7,500 in high poverty counties) of assistance for each job created by the project that pays at least the county average wage, not including benefits. The program is flexible and can be used to assist with specific needs, such as relocation costs, equipment purchase, site improvements and interest cost reduction. The application for the program would be submitted by the county where the project is located.
Primary Sector Workforce Training Grant Program: This program can reimburse employers for costs incurred to train new employees up to $5,000 per each job created that pays at least the state or county average wage, whichever is less, including benefits. A match of at least $1 per $3 of program assistance is required. The application is submitted by the employer, with assistance provided by a local Certified Regional Development Corporation or a Local Development Corporation. The applicant must demonstrate that at least 50 percent of its sales will be to out-of-state customers.
Montana Board of Investments: Offers fixed-rated financing with terms up to 25 years through its In-state Loan Program. The Board cannot lend directly to businesses, however. Under its Business Loan Participation Program, the Board can purchase up to 80 percent of a loan provided by an approved lender (70 percent if the participation amount is greater than 6 percent of the In-state Trust). The maximum participation amount is $70 million (10 percent of the Trust). The interest rate on the participation amount can be reduced by five basis points for each job created (up to a total rate reduction of 250 basis points). If the lender has been approved for a Federal loan guarantee (such as from USDA Rural Development or the Department of Energy), the Board can purchase the guarantee and offer the same interest rate reductions listed above. The Board also has a value-added loan participation program, under which the Board can offer a 2-percent interest rate for the first five years on the portion of a loan it has purchased. This also applies for Federal loan guarantee programs. The repayment term for the value-added program is 15 years.
Community Development Block Grant Program: Local governments can apply to this program, administered by the Montana Department of Commerce, to provide financial assistance for economic development projects that will benefit low- and moderate-income households. The maximum grant amount to the local government is $400,000, and assistance is provided to private companies in the form of flexible, low-interest loans. The program can also be used for job training.
>>>RECENT PROJECTS
Sitka Gear announced in August 2011 a headquarters relocation from Napa, Calif., to Bozeman, effective April 2012. "At Sitka, we put tremendous value on our products, people and culture," said Kevin Sloan, Sitka business leader, at the time. "We believe being in Bozeman will enable us to continue building our team of authentic hunters and outdoorsmen. This move will also enable us to better test and develop game-changing gear, while thriving in Montana's creative, outdoor culture."
UTAH
>>>SECTOR SIGNIFICANCE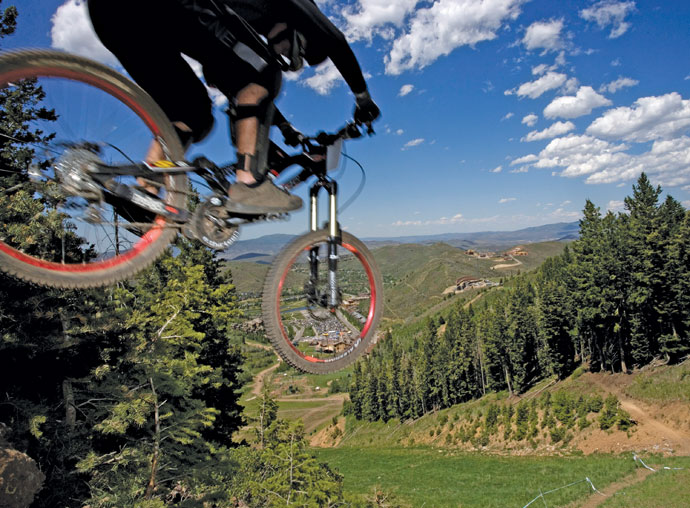 Mountain biking in Deer Valley Resort, Park City, Utah
Photo courtesy of Deer Valley Resort, Park City, Utah
Nearly 75 percent of Utah is public land, making the state a 2.3-trillion-sq.-ft. (213.7-million-sq.-m.) testing facility for the outdoor products industry. More than 1,000 outdoor products companies are currently doing business in Utah. Amer Sports (whose brands include Atomic, Salomon, Suunto and Arc'teryx), Backcountry.com, Black Diamond, Delta 7, Easton, Fezzari, Gregory Mountain Products, Ogio, Petzl, Rossignol, Skull Candy and Voile are just a few of the companies already headquartered in Utah. The state is host to the annual Outdoor Retailer Winter and Summer Markets, which bring together more than 40,000 outdoor industry thought leaders, buyers and senior level decision makers from all over the world.
Utah's Economic Clusters focus on key areas that are identified as emerging or mature sectors; its Outdoor Products and Recreation cluster is one of the important seven economic clusters in the Governor's Office of Economic Development. The Outdoor Products Cluster has a full-time director who meets and works with the many and diverse outdoor companies in Utah. "We believe Utah is the only state that currently has an Outdoor Products cluster office."
>>>INCENTIVES
Economic Development Tax Increment Financing (EDTIF):This is a post-performance tax credit for businesses that relocate or expand to Utah. The company is required to create at least 50 new jobs in the state and secure commitment from the local community to provide a local incentive. Many of the small outdoor companies that have moved or started up in Utah have found the local communities they become part of extremely helpful.


Business Resource Centers: These state offices offer a range of consulting services for smaller businesses and facilitate collaboration with communities, such as Ogden and Park City, to attract outdoor product business investment.
Utah Science Technology and Research (USTAR): Entrepreneurial start-ups in the outdoor products industry have benefited from commercialization grants through this initiative. USTAR has helped businesses — working with local higher education institutions — to prototype new equipment roof-rack systems, hydration packs with novel bite valves, high-end bicycle wheels using composites, new skate truck designs and more. USTAR has regional consultants that connect entrepreneurs in the outdoor products industry to engineering and private funding resources.
>>>RECENT PROJECTS
Quality Bicycle Products (QBP) built a LEED-certified distribution and warranty center in Ogden. Black Diamond purchased and relocated Gregory Packs into a remodeled building on the Black Diamond campus in Salt Lake City. There are currently 10 ski and snowboard companies producing one or more models of skis and/or snowboards in Utah. Amer Sports, which relocated from Portland, Ore., to Ogden in 2007, continues to expand its Utah operations. "Location tipped the scale in Utah's favor, both geographic as a crossroads of the West, and environmental as a testing ground for skis, climbing, hiking, camping and many other types of outdoor recreation."
WYOMING
>>>SECTOR SIGNIFICANCE
"Wyoming has a strong outdoor industry business base with close to 300 companies that produce or sell outdoor gear from hunting and fishing to clothing and equipment.
"Numerous entrepreneurs and businesses have found Wyoming to be a great place to do business, and this is paralleled by the opportunity to take part in a vast number of outdoor activities. Wyoming has an abundance of land available for hunting, fishing and other forms of outdoor recreation. Fifty percent of the land is public, and an additional amount is considered public/private land available to outdoor enthusiasts through the Wyoming Game and Fish and Hunter Management program. We promote Wyoming as a great place for the outdoor recreation industry through attendance at various trade shows, such as the SHOT Show — the largest, most comprehensive trade show for the hunting and fishing industries — with Wyoming companies. In 2012, the Wyoming Business Council accompanied six Wyoming outdoor recreation companies to the SHOT Show, where each received great exposure to the national outdoor sporting press."
>>>INCENTIVES
Manufacturing sales tax exemption
Manufacturing electricity sales tax exemption
No personal income tax
No corporate income tax
>>>RECENT PROJECTS
"Although Brunton Outdoor Group has been located in Riverton, Wyo., since 1970, it is important to note that within the past four months, Brunton has reclaimed 50 outsourced jobs and brought them back to Wyoming. Brunton could not control escalating costs of doing business overseas, and the competitive advantage Wyoming's business climate affords companies located here made the most sense for its business decision."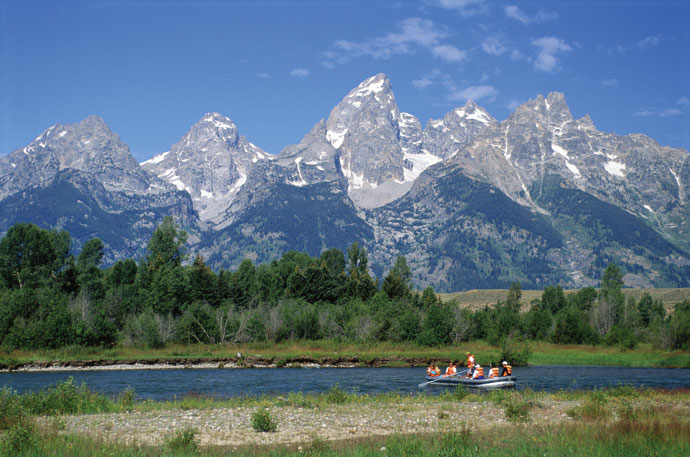 Click the Bookmark button and share with your friends!