UNIVERSITIES & ECONOMIC DEVELOPMENT
From Site Selection magazine, July 2012
Meeting of the Minds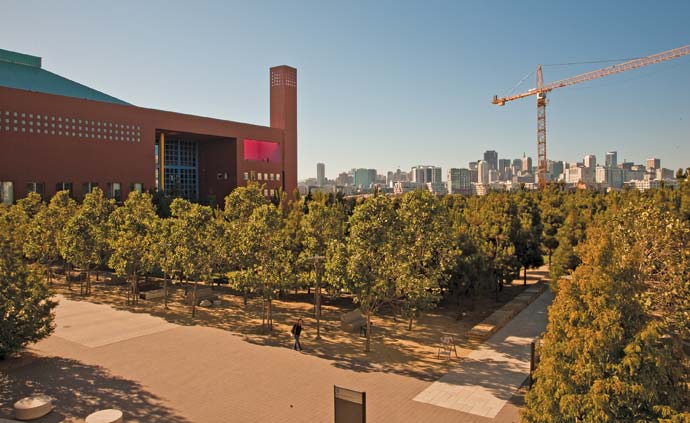 I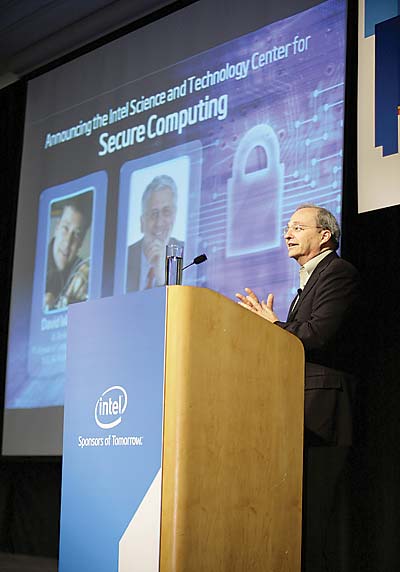 In "The Swerve," his award-winning account of how the ideas of Lucretius and Epicurus influenced the modern world, Stephen Greenblatt reminds us that the recruitment of R&D talent to universities has been around since before universities.
The "greatest library in the ancient world" — the Museum in Alexandria, Egypt — held what he calls most of the intellectual inheritance of Greek, Latin, Babylonian, Egyptian and Jewish cultures. Starting as early as 300 BCE, he writes, "the Ptolomaic kings who ruled Alexandria had the inspired idea of luring leading scholars, scientists and poets to their city by offering them life appointments at the Museum, with handsome salaries, tax exemptions, free food and lodging, and the almost limitless resources of the library."
Today such meetings of the minds frequently involve muscle from a corporate entity such as Intel, which in late May announced the launch of the Intel Collaborative Research Institute for Sustainable Connected Cities in partnership with Imperial College London, University College London and the emerging Tech City cluster of East London, whose companies will lend their social media expertise to help identify and analyze emerging trends within cities.
The new institute, employing about a dozen researchers, will be a core member of the newly formed Intel Labs Europe UK R&D network, consisting of nine R&D locations including London, Brighton, Swindon and Aylesbury, with further locations to be added by the end of 2012. The R&D network has been established to facilitate further collaboration between Intel and the UK R&D community and will act as a subset of Intel Labs Europe, focusing on research areas such as information security and high performance computing. The institute joins the growing Intel Labs Europe R&D network, which connects 40 labs and development centers that span the continent from Bucharest to Barcelona to Belfast and includes over 4,000 R&D personnel.
"In 2050, most of the nine billion people in the world will live in cities," said Justin Rattner, Intel chief technology officer and director of Intel Labs. The institute is part of Intel's new worldwide Intel Collaborative Research Institute program, launched on that same day in May and featuring other new collaborations in Germany and Israel.
"We believe the institute will be a test case for not just triple, but quadruple helix innovation where industry, university, government, and the citizenry combine forces to drive value and change beyond the scope of what any one sector could achieve on their own and do so in far less time and for far less money," said Rattner. "Why is London the right location for this new institute? London is the fifth largest city in the world, it has the largest GDP in Europe, and with over 300 languages and 200 ethnic communities its diversity is a microcosm of the planet itself, offering an exciting test bed to create and define sustainable cities."
The city's hosting of the 2012 Summer Olympic Games, said Rattner, offers Intel an immediate opportunity to "understand the experiences of a city under pre-planned stress. What systems worked or didn't work and why? How were the daily lives of the citizens, workers, and businesses of London affected?" 
"Now, more than ever, it is vital that universities collaborate with each other and with businesses on projects such as this," said Prof. Stephen Caddick, vice-provost enterprise at University College London, "delivering research which can be taken out of the lab and onto the market, creating new business opportunities and jobs, and contributing to the growth to the U.K. economy we so urgently need."
The new institute comes at the same time the company has been expanding its Intel Science and Technology Center (ISTC) network in the U.S., most recently announcing on May 30 an ISTC for Big Data to be hosted by the Massachusetts Institute of Technology's Computer Science and Artificial Intelligence Laboratory. It's Intel's sixth research center to open since January 2011, with others focused on the fields of visual computing (Stanford University), secure computing, cloud computing and embedded computing (both at Carnegie Mellon University with a $30-million investment) and pervasive computing (University of Washington). All are established with the goal in mind of further collaboration with researchers at other schools. For instance, with MIT as its hub school, the ISTC for Big Data will include faculty research collaborators from the University of California at Santa Barbara, Portland State University, Brown University, University of Washington and Stanford.
The ISTCs come from a $100-million investment in U.S. university research from Intel Labs over the next five years. Each will be funded by Intel for five years (three years with an Intel option to renew for up to two additional years.) And the IP policies and practices within the ISTCs "will typically be designed to level the playing field for all of the participants, thereby enhancing cooperation and open collaboration," said Intel. "The preferred IP policy is to conduct open research wherein ISTC researchers, whether from academia or Intel, agree to not file patents and to publish all patentable inventions."
Kevin Byrne, vice president and chief operating officer of The University Financing Foundation (TUFF) in December was elected 2012 president of the Association of University Research Parks (AURP). He says the corporate trend has not been to relocate large groups to parks, but rather, like Intel, to move handfuls of people with economic development as their charge into the parks to interact with investigators.
"The most important facility in a research park these days is the coffee shop or after hours pub," he says. "They are bumping into each other and changing the world."
He says companies may just want to have a relatively small physical space located in a center allowing them to understand what that particular university is up to, "and it does wonders for the university, because they have a direct relationship. They can walk across the street and talk to the Johnson & Johnson guys. So when someone's thinking about site selection, it's not always a big huge high-profile move. Think about lots of little pods where they can place corporate staff and be interactive with the university. Everybody would like to have a relationship with Google. It would be interesting if Google had a presence in everybody's research park. It would be a great way to recruit their talent, and a great opportunity to be the first mover on the IP being created in those parks."
Hand In Hand
Partnership is the order of the day across a wide spectrum of project announcements.
In Pfintzal, Germany, in March, Michigan Gov. Rick Snyder presided over the signing of a Letter of Intent between the University of Michigan and the Fraunhofer Institute for Chemical Technology to form the Clean Transportation Innovation Cluster, a research program focusing on developing advanced electrical storage systems for the automotive industry. Fraunhofer USA currently has eight centers focused on sustainable energy, manufacturing innovation, biotechnology, medical devices, software engineering, lasers and coatings. Three of them are in Michigan, which Snyder said boasts $16 billion in industrial R&D and $2 billion in university R&D.
Other recent partnerships in the state include an 18-week Software Engineering Boot Camp conducted this spring by India-based BPO firm Infosys and Wayne County Community College District; Wayne State University's rehab of former Cadillac and American Beauty buildings for a $90-million biomedical research facility; and a six-year, $10-million Dow Sustainability Fellows Program launched in concert with the University of Michigan.
Sustainability is a strong theme in many college towns, even if the school is not gargantuan. The Oberlin Project in Ohio is a joint effort of the City of Oberlin, Oberlin College, and private and institutional partners whose aim is "to revitalize the local economy, eliminate carbon emissions, restore local agriculture, food supply and forestry, and create a new, sustainable base for economic and community development." Among its current goals are the creation of one of the nation's first "climate positive" cities; creating new and supporting existing business ventures in energy efficiency and solar deployment, food and agriculture, and the sustainable use of local resources; conserving 20,000 acres (8,094 hectares) of green space and developing a robust local foods economy to meet 70 percent of the area's consumption needs; developing a 13-acre (5-hectare) Green Arts District at the LEED-Platinum level; and creating an educational alliance between the College, the Oberlin schools, the Joint Vocational School, and Lorain County Community College focused on integrating sustainability into education at all levels.
Sometimes the corporate minds help inculcate best practices at the school. Michigan-based Dow Chemical Co. and the University of Minnesota in April announced a pilot program to improve safety awareness and practices in the Department of Chemistry and Department of Chemical Engineering and Materials Science in the university's College of Science and Engineering. Dow announced in October 2011 it would invest $25 million per year for 10 years among 11 academic institutions.
Sometimes the school itself generates the jobs: The University of California recently decided to locate its UC Path Center, a shared services operation, at UC Riverside, where it will open in July 2013 with between 140 and 160 employees. When fully deployed as more UC campuses and medical centers begin using its services, it's projected to employ between 500 and 600 people. According to a press release, "In choosing UC Riverside from the six campuses that offered to host the center, "UCPath executive sponsors evaluated the proximity of a strong pool of UC talent to staff the center; local housing and cost of living considerations; the availability and condition of scalable office space; and the support of local leadership."
The University of Mississippi held a grand opening in April for its new Insight Park, a new research complex that features a geothermal heating and cooling system involving 168 wells under the parking lot that handles 70 percent of the facility's heating/cooling needs. Other sustainable features include solar shading and castellated beams, which allow plumbing and electrical conduits to be routed through holes in the beams and thus lower total interior building volume.
The $130-million, 208,000-sq.-ft. (19,323-sq.-m.) James L. Sorenson Molecular Biotechnology Building – A USTAR Innovation Center opened on the campus of the University of Utah in Salt Lake City in April. Designed to achieve LEED-Gold certification, "the building site both physically and academically unites the health sciences with [the] main campus. Through the USTAR initiative we are crossing traditional boundaries to accelerate research at the interfaces of medicine, pharmacy, engineering, computer science and life sciences," said Dinesh Patel, managing director at vSpring Capital and chairman of the USTAR Governing Authority.
Other life sciences partnerships are taking place at the University of California, San Francisco (UCSF), which last year signed a master agreement for research collaborations with Bayer HealthCare's pharmaceutical division, which also launched operations of its U.S. Innovation Center in the city's Mission Bay life sciences hub. The new UCSF Medical Center at Mission Bay, which seeks to be a model of innovative and sustainable design, is a 289-bed medical center for women, children and cancer patients that will open in early 2015, and be the city's first new hospital in decades.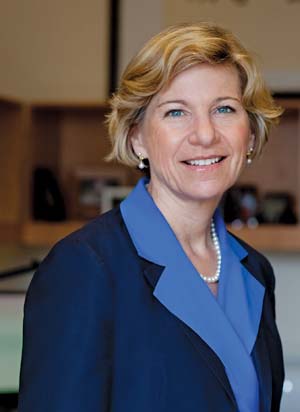 UCSF Chancellor
Susan Desmond-Hellman

"Bayer chose San Francisco as the site for its U.S. Innovation Center because of the leading role this area's research community plays in life science discovery," said Andreas Fibig, chairman of the board of management of Bayer Schering Pharma AG, Germany. "The master agreement with UCSF sets the stage for a long and successful public-private partnership which builds our pipeline and brings novel medicines to patients."
The Bayer partnership was followed shortly last year by the announcement of two R&D collaborations with Sanofi-aventis, the first industry partner for UCSF's Program for Breakthrough Biomedical Research (PBBR). The PBBR program awards funding to projects of potentially high impact, greater creativity and with an innovative approach to scientific discovery. Currently entering its 14th year, PBBR provided $42 million in these grants during its first decade alone, which now are credited with drawing more than $300 million in external follow-up funding, as well as generating 900 scientific papers, 30 filed patents, licensed technologies and three startup companies.
"As the largest public biomedical research institution in America, UCSF is dedicated to accelerating the translation of leading-edge research into state-of-the-art care for patients," said UCSF Chancellor Susan Desmond-Hellmann, MD, MPH.
In April the governments of Canada and Ontario, with IBM and a consortium of seven universities led by the University of Toronto and Western University, announced they are collaborating to establish a new Ontario-based $210-million dollar R&D initiative that will create 145 new highly skilled jobs in Ontario and "a new economic cornerstone for the country." IBM will invest up to $175 million through December 2014 in the project, forming the IBM Canada Research and Development Centre. The Canadian government will contribute $20 million to allow the consortium and IBM to install two high-performance IBM Blue Gene/Q supercomputers and develop a cloud computing and agile computing platform to underpin the initiative's research collaboration. The university consortium will have access to a new Barrie-based IBM data center once it is fully operational in the fall of 2012. Among the areas of focus for the center will be urbanization and aging infrastructure challenges facing cities; healthcare; water and energy conservation and management; and software innovation.
IBM had the third largest corporate R&D investment in Canada in 2011, but this project represents its first formal R&D lab in the country.
Making Headway
AURP President Kevin Byrne says his recent travels have taken him all over North America, including a meeting with AURP's Canadian chapter. He says an issue facing both countries is immigration law.
"We educate all these foreign students and then we take away their visas when they graduate and we lose all their expertise," he says. A bipartisan measure recently introduced in Congress, the
"Sustaining our Most Advanced Researchers and Technology (SMART) Jobs Act of 2012," may remedy the situation. Meanwhile, says Byrne, he's also focused on seeing that science parks become more eligible for tax-exempt financing. Currently a school may be home to both sponsored and federal research, but its buildings may not be eligible for tax exemption because of IRS rules.
"We'd love to see a change so that if something is designated a university research park, all the buildings would be eligible for exempt financing," he says.
AURP boasts over 200 members, 41 of which are from outside the U.S. Byrne says there is a lot of activity in Brazil right now. And AURP this summer will be part of a European Science Open Forum in Ireland, where several member institutions such as Georgia Tech have parks. King Abdullah University Science and Technology Campus in Saudi Arabia is also an AURP member.
Byrne says that despite all the talk of virtuality, schools continue to buy significant parcels of land near their current research parks for future expansion possibilities, among them the University of Connecticut.
"People say real estate is not going to be a component of the university in the future, but from most of the people we talk to, there's no substitute for personal interaction. There will always be a need for place, even if just to come together for a meeting. The need for collision space will be much more necessary in the future."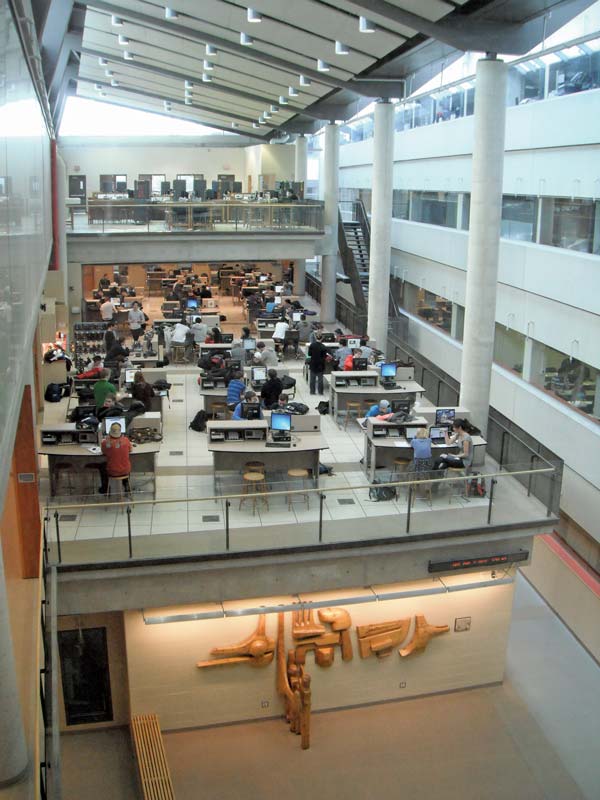 Click the Bookmark button and share with your friends!