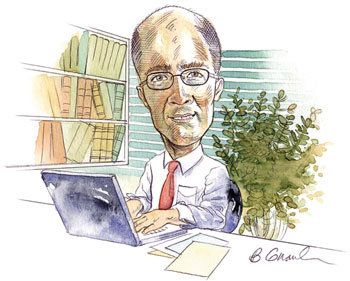 A Salute to the Governors Who Get It
y sheer coincidence, a common denominator runs through the articles I prepared for this issue, and you'll find it in other articles here, too. It's the importance of state business climates on so many levels. From the cover story — The Governor's Cup — to the state reports to the feature on regional headquarters, this point couldn't be clearer. (Spend as much or more time on the articles my colleagues worked on for intelligence on areas and industries of interest to you. You'll find highly actionable insights there, too.) My point is that we don't limit our coverage of states' business climate efforts to the November issue and its business climate rankings, and I'd like to draw your attention to what we found in the past few weeks on this important topic.
The first bill Ohio Gov. John Kasich signed into law early in 2011 established JobsOhio, which turns much of his state's economic development apparatus over to a nonprofit corporation focused on projects and job creation. It's working. Ohio beat powerhouse Texas in the Governor's Cup contest by a comfortable margin, and Texas is the state to beat, by all accounts. We congratulate Gov. Kasich on his leadership in this area and applaud his JobsOhio team, lead by a very bright entrepreneur in Mark Kvamme, whose strategy you will get to know in the cover story.
Next, in keeping with the business climate — and governor — theme, is Gov. Mitch Daniels of Indiana, who on February 1st signed into law a right-to-work measure that puts his state on an even footing with 22 other states that have a provision on the books that is considered highly desirable by many site seekers. Based on anecdotal evidence, site consultants are actually reworking their recommendations to corporate clients to include Indiana in cases where it would likely have been eliminated from consideration just a few weeks ago.
A source in the Regional Headquarters article pointed to Texas' new loser-pays law that discourages frivolous lawsuits against companies doing business there as a factor that would be of significant interest to companies seeking locations for regional headquarters. The Maryland Spotlight, on the other hand, sheds light on a plan the O'Malley Administration is promoting that would curb development in parts of the state that might very well want it, and should give pause to investors with Maryland on their minds, according to a veteran land-use expert there.
Business climate matters, especially in an election year when many of your governors and representatives are running for more time in the Statehouse, Governor's Mansion or U.S. Capitol. Use our pages to help form your views on whether your state, or others in which you have operations, is delivering the business climate in which you can succeed. Plenty are working hard to do just that.
Congratulations to Gov. Kasich, the other top governors and the leaders of this year's Top Metros and Micropolitans for their success in 2011 in bringing capital investment and jobs to their areas. We're confident their states and cities will be the measures of success in whatever economic circumstances will play out this year and beyond.