TOP 10 GROUPS OF 2011
From Site Selection magazine, May 2012
Recession-Proofing
The Economy
Top-performing economic development groups apply lessons learned during the downturn.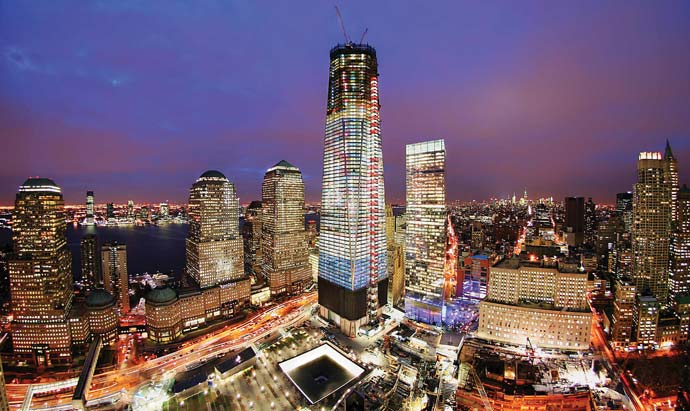 W
hen the global financial markets reached meltdown status in the fall of 2008, very few envisioned a time when a handful of U.S. cities would reach unprecedented heights of economic prosperity.
But that's exactly what happened in 10 U.S. markets last year when the seeds of economic development success turned into a bumper-crop harvest of record-breaking jobs and capital investment.
For the most part, the strategic plans that were implemented in these winning communities were formulated during the depths of the country's worst recession since the Great Depression of the 1930s.
The ensuing turnaround stories catapulted these locations to record levels of economic development performance. The proof is in the numbers.
Each year, Site Selection Magazine evaluates every metro and micro economy in the nation based on jobs and capital investment generated by corporate facility projects. We factor into our rankings creativity of economic development strategy; depth and breadth of project activity; ability to generate breakthrough deals; and the ability to properly document the contributions of the economic development organization to actual project results. We also look at jobs per capita and investment per capita to give every community in America an equal chance at winning.
For 2011, the following organizations ranked at the top:
________________________
Baton Rouge Area Chamber
Baton Rouge, La.
www.brac.org
W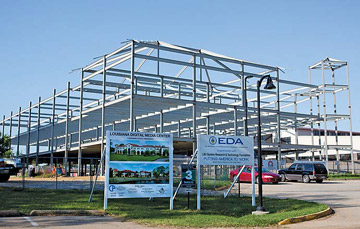 ith $1.15 billion in capital investment and 1,421 jobs generated by 38 corporate facility projects last year, the Baton Rouge metro area continued its strong run of superior economic development performance. The regional chamber is a big reason why the Louisiana state capital attracts some of the most competitive projects in the nation.
Led by major investments from Lewis Energy, Williams, PCS Nitrogen Fertilizer and Georgia Gulf Chemicals & Vinyls, the Baton Rouge area cemented itself as a national leader in the energy sector. The region is also setting its sights on becoming a global player in the arena of alternative power.
"Renewable energy companies are coming here today," says Iain Vasey, executive director of the Business Development Group for the Baton Rouge Area Chamber. "We have about eight biofuels projects in our pipeline right now. These are active projects that we are working to land. We are also making a concerted effort to go after corporate headquarters facilities and back-office operations."
Honeywell, Dynamic Fuels and West Sanitation are making sizable investments in the capital region. "The population here is pro-business," says Vasey. "People want the petrochemical business here, so you are more likely to have residents support expansion projects in this industry."
________________________
Dallas Regional Chamber
Dallas-Fort Worth-Arlington, Texas
www.dallaschamber.org
W
ith 140 corporate facility projects in 2011, the Dallas-Fort Worth-Arlington metro area lived up to its "Big D" reputation, adding $1.46 billion in capital investment and generating 8,847 new jobs.
"We are seeing a pickup in technology manufacturing and logistics, which are both right in our swing plane," says Mike Rosa, vice president of economic development for the Dallas Regional Chamber. "Kohl's just announced a big distribution center in our area, and our transportation network is about to get even better."
Improvements on the horizon include the completion of a light-rail transit system that will connect to terminals at DFW International Airport and the removal of flight restrictions at Love Field. The Wright Amendment has for years restricted Southwest Airlines' access to DFW, but that prohibition will cease in a couple of years, notes Rosa.
"That will be a game-changer in corporate location decision-making," Rosa says. "The business attitude here is excellent, and our region's collection of economic development talent ranks among the very best in the country. Plano had a great year. Fort Worth had a great year. Frisco, Richardson and Irving are all showing terrific results."
Face time with corporate executives made the difference in 2011, says Rosa, noting that his regional coalition plans to do more of the same in 2012. "It matters," he says.

________________________
Greater Houston Partnership
Houston, Texas
www.houston.org
W
hen Neutex Advanced Energy Group made the decision to relocate its LED lighting division headquarters to Houston last year, it became part of a nation-leading 195 corporate facility projects in the metro area.
Those deals brought $3.8 billion in capital investment and 13,056 new jobs to Greater Houston. About 250 of those jobs are coming from Neutex, which is investing $10 million over three years in its 46,840-sq.-ft. (4,351-sq.-m.) facility.
"We just closed down our final lines in China and we are bringing those jobs back to the USA," says John Higgins, president and CEO of Neutex. "We had too many quality control issues in China, and with labor costs and shipping costs skyrocketing, we had to come back home, and Houston made sense for a lot of reasons."
The rail, port and highway network in Houston was a key selling point, notes Higgins, and so was the area's highly skilled technical work force. "We looked at College Station, Texas; Atlanta; Pennsylvania and Michigan. We were offered very lucrative packages from other cities. But I don't feel like I can build my business on the backs of other taxpayers. We took no incentives to remain here in Houston and stay in the energy capital of the world."
Jeff Moseley, president and CEO of the Greater Houston Partnership, says that Neutex is a prime example of Houston's emergence as a global competitor for advanced energy projects. "We are projecting 85,000 new jobs in our region this year," he says. "We are now competing with international cities like Beijing, Shanghai and Rio."
________________________
Greater Statesville Development Corp.
Mooresville-South Iredell Economic Development Corp.
Iredell County, N.C.
www.greaterstatesville.org
www.edcmooresville.org
S
ite Selection Magazine has ranked Iredell County, N.C., as the Top Micropolitan Area in the nation eight years of the past 10. With 28 projects contributing 1,088 jobs and $189 million in investment last year, the Statesville-Mooresville market delivered as much bang for its buck as any community in the nation.
"Because of our deep roots in motorsports, we have grown and built a work force comprised of problem-solvers, engineers, designers and fabricators that deal with complex problems every day," says Robert Carney, executive director of the Mooresville-South Iredell Economic Development Corp. "We have a unique dynamic which is something in which we are extremely proud."
The county last year secured major investments from Niagara Bottling Company, Providencia USA, Pate Dawson Company, J.C. Penney and many other firms.
Mike Smith, executive director of the Greater Statesville Development Corp., says the sustained track record of success in Iredell County stems from the unique spirit of cooperation that exists among the county, the cities, the North Carolina Department of Commerce in Raleigh, and private industry in the area.
"Without that cooperation, we would not be leading the nation in project activity," Smith says.
________________________
Kansas City Area Development Council
Kansas City, Mo.-Kan.
www.thinkkc.com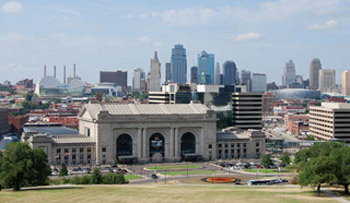 T
he Kansas City Royals may be a long time removed from their glory days of the 1980s, but the city in which they play is competing for MVP status in economic development.
Chalking up 80 facility deals that created 7,667 jobs and generated $1.96 billion in capital investment in 2011, the two-state Kansas City metro area performed at a rate normally associated with much larger cities.
"It was clearly one of our best years ever," says Bob Marcusse, CEO of the Kansas City Area Development Council. "A big portion of that was Google's decision to create its first high-speed data service in Kansas City on both sides of the border. It is at least a half-billion-dollar investment. It is Internet service that is 100 times faster than conventional service."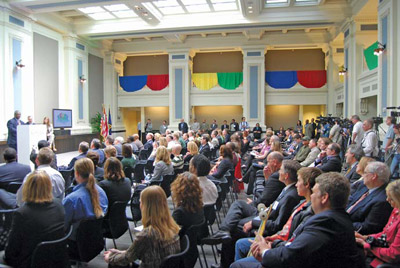 If Kansas City can win Google, it can win anything, says Marcusse. "The community really went all out for this project. I think it was around 1,100 communities nationwide that competed for this deal. In the end, they were looking for two very technical issues — the willingness of the two cities to provide a high level of cooperation between the municipalities and Google, and it was critically important that the two electric power companies do the same. A lot of fiber will be laid on the utility poles. So the makeup of the communities themselves was very important. Their goal is to roll out a national system over time, and it begins right here in Kansas City."
________________________
Nashville Area Chamber of Commerce
Nashville, Tenn.
www.nashvillechamber.com
M
usic City overcame more than its fair share of adversity last year to become a national leader in economic development.
On the heels of the worst flooding in Middle Tennessee history, Nashville produced 7,166 jobs and $1.6 billion in capital investment in 2011.
It was a remarkable bounce-back year for a metro area hit hard by Mother Nature. When the Opry Mills shopping mall officially reopened for business in early April, it was a sure sign that recovery had taken root.
"That was the last major devastated development to re-open following the great floods of 2010," says Janet Miller, chief economic development and marketing officer for the Nashville Area Chamber of Commerce. "Thousands of jobs are back, and millions of dollars of sales tax revenue are back. The flood was a defining moment for this city and this region. The way this city came together was truly something special to watch. Very few businesses threw in the towel. Instead, they all pulled together and really got to work rebuilding the economy of this city."
Amazon, General Motors and Sax Fifth Avenue are making major industrial investments in the region, while Bank of New York and HCA invest hundreds of millions of dollars into data centers.
"We are so blessed to be so diverse," Miller says. "We have 100,000 college students. Vanderbilt University is our greatest economic development engine for two reasons — the brilliant kids who stay here and start companies, and the fact that corporations looking for a home often have a personal tie to Nashville through Vanderbilt. It makes it quite easy for them to choose Nashville as home."
________________________
New York City Economic Development Corp.
New York, N.Y.
www.nycedc.com
I
n the hit USA network TV show "White Collar," an FBI agent in New York City teams up with a convicted criminal to crack cases that regular cops would never be able to solve. The same could be said of the New York City Economic Development Corp.
In a state that often ranks at the bottom of charts rating state business climates and overall business-friendly tax policies, the Big Apple turned in a performance for the ages in 2011. The metro area of New York City landed 129 corporate facility deals that accounted for $1.77 billion in capital investment and 12,537 new jobs last year.
Leading the way is New York County. From 2008 through 2011, the county secured 206 projects. No other county in the state attracted more than 58.
In 2011, New York City garnered sizable investments from MSCI Inc., Oppenheimer Funds, Wells Fargo, DirecTV, Axis Capital, NBC Universal/Comcast, Lazard and many others.
Infrastructure investments in the city will soon lead to more deals. On April 18, Mayor Michael Bloomberg and Port Authority Executive Director Pat Foye launched a $250-million construction project to deepen the New York Harbor channel and allow larger ships into the port.
________________________
Pittsburgh Regional Alliance
Pittsburgh, Pa.
www.alleghenyconference.org/pra

D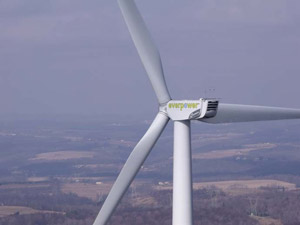 eWitt Peart, president of the Pittsburgh Regional Alliance, says that one word really sums up the story of Western Pennsylvania's resurgence: energy.
"The growth of energy in our region has had an enormous impact on our project activity," Peart says. "Almost 30 percent of the wins we had last year were in energy. Some manufacturing and extraction were embedded in there."
With $3.3 billion in capital investment and 10,003 jobs generated throughout the region by some 141 corporate facility deals, Pittsburgh competed on the global stage for industrial plants and won them handily.
Big investments included a $100-million wind farm from Iberdrola Renewables in Fayette County and a $25-million, 476-job expansion by CIGNA. Elliot Group announced a $26-million, 80-job project, while McConway & Torley LLC announced a $27-million, 150-job expansion.
"We have a great talent pool and a great quality of life," says Peart. "That makes it easy for this talent to want to stay here. Shell made their site selection choice for the petrochemical plant here this year, and we see that as being an immense opportunity for the region."

Peart adds that 36 universities in the region provide growing companies with a lot of highly skilled talent, by virtue of the fact that 135,000 people attend college somewhere in the greater Pittsburgh area.
________________________
Select Greater Philadelphia
Philadelphia, Pa.
www.selectgreaterphiladelphia.com
"W
e have emerged from the 2008 recession with real momentum," says Thomas Morr, president and CEO of Select Greater Philadelphia.
He should know. In 2011, Greater Philadelphia accounted for 113 facility deals that generated 9,138 new jobs and $4.47 billion in capital investment.
From the $1-billion Delaware City Refinery hydrogen project in New Castle County, Del., to investments from pharmaceutical firms GlaxoSmithKline and Iroko, Greater Philadelphia turned in one of the top economic development performances in the nation last year.
"This city and this region have really been through a significant transformation," Morr says. "Fifty or 60 years ago, it was a major holdover of the industrial revolution. We made steel and clothing and did a lot of basic manufacturing. Today, we are a community that is very knowledge-industry-intensive. Three-quarters of our jobs are in the service sector. We have a tremendous pipeline of talent because of our 101 institutions of higher learning that graduate 85,000 students a year."
Combined, these schools spend $1.4 billion annually on research and development, notes Morr. "Another $8.9 billion a year is spent in the private sector on R&D each year. You can tell that this is impacting our pace of growth."
Morr adds that, "in the Northeast, we are also a good value. Our cost of living here is less than the other major Northeast cities. Our cost of doing business and cost of occupancy are less too."
________________________
World Business Chicago
Chicago, Ill.
www.worldbusinesschicago.com
T
he winds of economic growth blew strongly in the Windy City last year, as Chicago landed 167 projects that brought 7,169 jobs and $2.4 billion in investment to the region.
"For business services and headquarters and technology, the big attraction is the large number of highly educated 20-to-40-year-olds that we have," says Rita Athas, executive director of World Business Chicago. "More and more, we are hearing that work force is the primary motivator for companies expanding in the Chicago metropolitan region."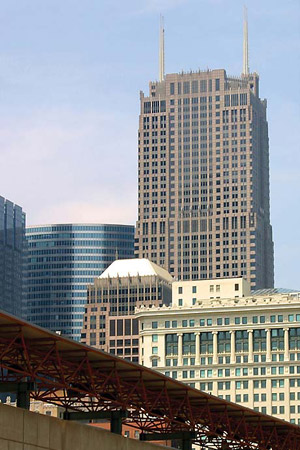 Big wins in 2011 came from Red Sea Group, CN Railroad, DuPont, GE Capital and Ford Motor Co., among others. From automotive manufacturing and data centers to commercial banking and code-writing at Groupon, Chicago landed huge investments from companies in a wide variety of industries.
"Our new mayor challenged us to put together an economic jobs and growth plan," Athas says. "We now have a new plan built around 10 main strategies. The first strategy is creating an advanced manufacturing center. We want to be true to our roots, which are manufacturing jobs that require specific skills. It is still one of the strongest growth areas for us and it is still a substantial part of our economy.
Athas notes that out of all the prospects her organization dealt with last year, 35 percent were in manufacturing. "Of our wins in 2011, 31 percent were in manufacturing," she says. "That helps us gear our proactive strategies."