GLOBAL AUTOMOTIVE
From Site Selection magazine, November 2012
Next Year's Model
One company provides a window on an industry changing its global DNA as well as its footprint.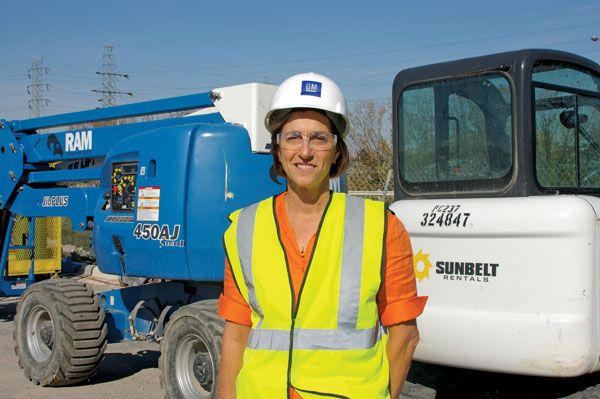 A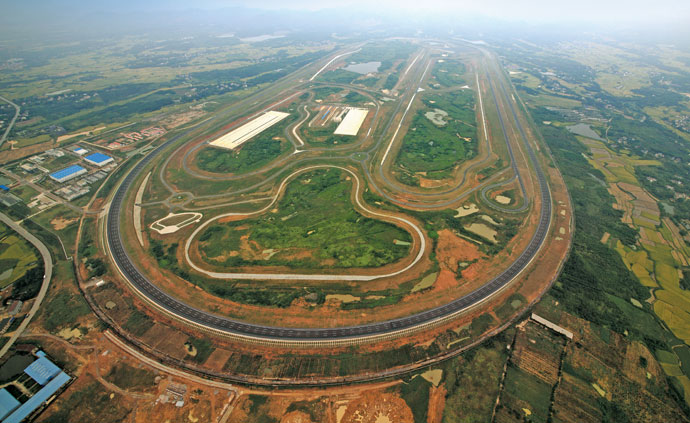 Site Selection tally of automotive sector facility projects beyond NAFTA since January 2011 shows China, India, the U.K. and Brazil leading the way, followed by the Slovak Republic, Germany and Romania. The rankings line up nearly one for one with KPMG's "Competitive Alternatives" rankings of national business tax climates, released in October. But there are a lot more factors than tax schemes at work.
It's an industry on the move from within, as automakers and their partners devise new facility designs and organizational models on their journey toward new customers and the territories they inhabit. Along the way, they're also trekking toward new models of sustainability-minded operations and new definitions of "mobility," especially in urban and smart-grid settings.
General Motors is one company grappling with all of the above, as it manages a portfolio of more than 300 million sq. ft. (27.8-million-sq.-m.) in 515 cities and 63 countries, 30 of them home to manufacturing operations. The company in July announced the realignment of its manufacturing organization to optimize the company's global manufacturing footprint and to drive greater efficiencies and cost savings. Seventy percent of GM products are built outside of the United States in accordance with the company's longstanding philosophy of building where it sells.
Mari Kay Scott, executive director of GM Real Estate and Facilities, and Roch McClain, a senior manager in her group, recently talked with Site Selection from their centralized home base at the iconic Warren Tech Center in Warren, Mich., itself expanding to accommodate a 1,500-job IT investment.
Scott says her group is responsible for all policies and procedures in real estate and facilities. Included in its ambit are procurement contracts for facilities services and energy purchases; facilities engineering; environment and sustainability (remediation, industrial hygiene, permitting, etc.); the North American operations group (responsible for non-manufacturing locations, real estate services and continuous improvement activities); and global policies and procedures, which often (as with leasing procedures) emerge from North America with global modifications as necessary. She says regular calls are the preferred venue for lessons learned and best practices.
As for managing service providers, she says, "In North America, we're settling in on five to six from a facilities management perspective, then a couple for real estate services and a service provider for relocation. We're trying to pick some of the best suppliers, have them be our first tier, and then tier out all the different services like housekeeping, resource management and equipment repair. We don't get into all of the real estate transactions ourselves. We're more project managers, and there are a couple firms we work with that have global reach."
GM likes to work with two or three main AEC firms, "because we like to do a lot of 3-D design," says Scott. "Construction is open bid, but we do have some firms we like to work with." That way, for most smaller projects, an approved project with scope can be taken straight to the company designated for that plant or location.
There's no shortage of new or expanded GM facilities around the world to serve as both test beds and models to emulate:
China
After first breaking ground in October 2009, GM, SAIC, Shanghai GM and the Pan Asia Technical Automotive Center this fall opened China's largest proving ground, capable of conducting 67 driving conditions over 60 km. (37 miles) of test roads. The 1,400-acre (560-hectare) Guangde Proving Ground in Guangde County, Anhui, represents an investment of RMB 1.6 billion (US$253 million), and will employ about 100 people.
Boston Consulting Group research behind the new book "The $10 Trillion Prize: Captivating the Newly Affluent in China and India," has projected that there will be nearly 1 billion middle-class consumers — some 320 million households — in China and India by 2020. GM CEO Dan Akerson has said annual car sales in China could reach 30 million vehicles by decade's end. GM by September had sold more than 2 million in 2012 all by itself, after selling 2.5 million during all of 2011.
GM is also expanding its Shanghai tech center.
"We are closely linked with our JV partner in many of these decisions," says GM's McClain. "One of the factors we took into consideration for our owned Tech Center was proximity to our JV partners as well as to means of mass transit for employees, and proximity to their residences. We had some discussions with the government authorities there in trying to site a location large enough to accommodate our spatial requirements."
Asked whether the legendary speed of project execution in China still applies, McClain says, "It's fairly quick. When you have an agreement with the local government, things can move much quicker than in other parts of the world."
Renault revealed in September its application to Chinese authorities to build a factory in China, likely with Dongfeng, the partner of Renault's Global Alliance partner Nissan. Other JVs actively building include Daimler-Beijing Automotive Group in the Beijing Economic-Technological Development Zone, which already includes a vehicle plant, an engine plant under construction, and an R&D center, all lying along the sixth ring road in the south of the city. In August, Ford broke ground on a new $600-million plant in Chongqing and a $760-million plant in Hangzhou, to be operated in partnership with Changan.
In April, in the presence of Chinese Premier Wen Jiabao and German Chancellor Angela Merkel, leaders from VW and SAIC Motor Corp. signed a contract to build a new plant in Urumqi, Western China. Furthermore, the Volkswagen Group and China First Automobile Group Corp (FAW) agreed on plans to extend the FAW-Volkswagen joint venture by a further 25 years. SAIC and VW inaugurated another new plant in Yizheng, which VW says will create about 3,700 jobs at a large site 187 miles (300 km.) northwest of Shanghai. In August, VW said it would build a new transmission plant in Tianjin. With a first-phase investment of €230 million, the plant will eventually create 1,500 jobs. The project includes the introduction of a dual vocational training program modeled on the German system.
Also in August, Toyota announced a $285-million investment in a transmission plant in Changshu, Jiangsu province, that will open in September 2014.
India
"In India we did a project in Pune that was highly labor intensive, and we spent a lot of time looking at the safety culture," says GM's Scott. "That was something of concern to us, to make sure we have appropriate safety measures in place. There were a lot of labor hours compared to what you're used to, and materials and methods are quite different. You rely on the local companies to help you with that piece of it. It's important to do that from the standpoint of permitting. The project went very well. There's a powertrain facilty on that same campus that we finished in 2008-2009.
"One fortunate thing working with GM is highly qualified subject matter experts come into play to help us identify the optimal site for the long term," adds McClain, reeling off a list of departments including HR, government relations, tax, supply chain, risk management, PR and finance. Such input helped in selecting Pune originally, he says, especially in considering recurring costs that may arise due to such factors as supply chain access to port and rail.
"We go through a process by which we define the requirements and key variables that will impact that location," he says. "The important thing is to have an agreement up front not only on key variables, but to define an objective method by which we would measure a site. The more subjective, the less accuracy, and the greater the variability."
Brazil
A new GM engine plant in Joinville, in the southern part of the country, will pioneer several environmental practices as it seeks to be LEED-certified and landfill-free. If successful in securing LEED status, it will join GM's Lansing Delta Township assembly plant in Michigan and its China Headquarters in Shanghai in earning the distinction. The engine plant will be operating by the end of 2012. GM also is building a transmission plant with similar green innovations in the same industrial complex slated for production in 2014. GM is investing more than 1 billion BRL ($513 million) in the construction of the two plants.
In August Renault committed to an engine plant expansion at its Ayrton Senna production site in Curitiba, where a 53,821-sq.-ft. (5,000-sq.-m.) expansion will boost output to as many as 500,000 units per year. The adjacent passenger car and light commercial vehicle plants are scheduled to boost annual assembly capacity from 280,000 to 380,000 starting in early 2013.
Europe
In July, GM and PSA Peugeot Citroen announced a long-term, exclusive agreement to transfer the majority of GM's logistics business in Europe to Gefco, a wholly owned subsidiary of PSA Peugeot Citroen.
The company broke ground for the expansion of GM Auto, its wholly owned manufacturing facility in St. Petersburg, Russia. It will more than double GM Auto's annual production capacity from the current 98,000 vehicles to 230,000 vehicles by 2015. A partnership formed last year with the Russian Federal Ministry of Economic Development calls for GM to invest US$1 billion in its Russian operations over the next five years. The investment will also support the increase of production at the GM-AVTOVAZ joint venture in Togliatti, Russia, resulting in combined annual Russian production capacity for GM of 350,000 vehicles. When the expansion is complete, employment at the facility will increase from 2,500 to 4,000 people.
"Our focus for new projects is really in Eastern Europe," says Scott, "Poland for sure." She says the facility in St. Petersburg was built at the same time as the Pune facility and is a "pretty strong plant." Meanwhile, a new powertrain plant in Uzbekistan is nearing completion.
"In Russia we had CKD operations that were there, and looked for a site nearby when we were ready to start manufacturing and full assembly," she says. CKD stands for complete knock-down, or a complete kit of parts required to assemble an entire vehicle.
Uzbekistan, says Scott, raised some of the same points of concern prevalent in India: logistics, rail, water and power chief among them. "But the selection process is pretty much the same," she says. "You just pay more attention to some than others depending on where you're at in the world. Communication early on was very difficult. We're used to sending emails, and sometimes can't get on the Internet. We deal with people all around the world. All of the sudden you get there, you're on the phone for 20 minutes, and the line goes down."
In August, VW committed to build a new €250-million engine plant in Kaluga, Russia. The 30,000-sq.-m. (322,928-sq.-ft.) plant will help satisfy the targets agreed to with the Russian government in May 2011 requiring that, as of 2016, at least 30 percent of vehicles produced in Russia will be equipped with engines that were manufactured locally.
Southeast Asia
GM is doubling the size of its global design center in Incheon, Korea. By 2013, the enhanced design center will support more than 200 employees responsible for a range of GM global vehicle programs. GM Korea is one of seven fully integrated design, engineering and manufacturing operations within GM. It has invested an average of more than KRW 1 trillion ($850 million) annually in Korea over the last 10 years. It will invest an additional KRW 1.5 trillion ($1.27 billion) in vehicle engineering and facilities this year.
In Indonesia, the company is investing $150 million in retooling a plant in Bekasi that is due to come online in 2013.
McClain says Southeast Asia "is a huge market, and the company recognizes it has a lot of potential. We also have a JV in Vietnam with GM Korea. It's a new opportunity we're looking to tap into.
Planet Earth
In 2011, GM reduced total waste generated per vehicle by 5 percent at its global manufacturing facilities. All of GM's global facilities combined recycle or reuse more than 90 percent of the waste they generate and 102 of them are landfill-free. In other words, sustainability is very visible on the real estate and facilities dashboard; having a globally integrated team in the driver's seat goes a long way when it comes to implementation.
"Having the facilities management piece as well as construction projects and engineering under one roof is very, very helpful," says Scott. Those in charge of facilities operations hear about all ongoing issues in the plants. And the energy, environment and sustainability group — looking for opportunities to proliferate renewables and get rid of packaging — is able to share ideas that can be incorporated into real estate and facilities specifications.
"Then we work with the ME [mechanical engineering] group," says Scott. "When we rebuilt the paint shop, the energy efficiency guys got with the construction and paint shop operations folks, and the manufacturing and engineering folks worked together to see what we really need to install. We cut our energy use in half."
And by using landfill gas, along with the other improvements, the team was able to squeeze energy use enough to free itself from a coal-fired boiler — just as new regulations were coming along.
Scott says such teamwork applies across national lines. Water conservation expertise can be gleaned from Mexico, and for energy efficiency, her group can pull on the know-how of the European team.
"Because of the global perspective we bring, we get to share best practices across regions," adds McClain. "We get some good ideas coming back from the other three regions to use in North America, and vice versa."