PLASTICS & CHEMICALS
From Site Selection magazine, September 2012
Bioplastics Surge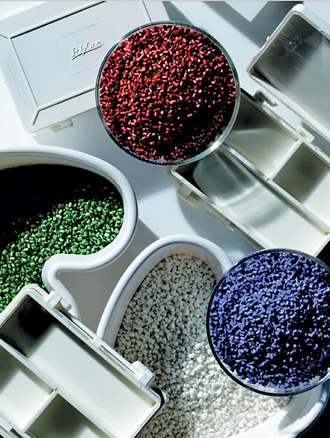 Sustainability and economics are driving
the growth of this industry sector in
locations from Thailand to Nebraska.
B
ioplastics, while still comprising a tiny percentage of overall global plastics production, are growing at a rapid clip. The sector is projected by the Fredonia Group consultancy to grow by an annual pace of 20 percent through 2016. Suppliers and bioplastics manufacturers in the U.S. are benefiting from this upsurge.
Melissa Hockstad, executive director of The Plastics Industry Association's Bioplastics Council, says bioplastics demand is growing in part because major consumer brands such as Procter & Gamble and Coca-Cola are focusing on sustainability in their packaging.
"Large companies are taking an interest and helping the market grow," Hockstad says.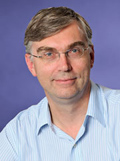 Mark Verbruggen, president and CEO of NatureWorks, the world's leading polylactic acid (PLA) producer, says the health of the industry is good. NatureWorks is a joint venture of Cargill and its current partner, Thailand-based PTT Global Chemical. Verbruggen says while NatureWorks has two large and healthy parents, that is not the case for most of the industry. He says the biggest challenge for other companies in biopolymers is raising capital to build plants. With demand for products at a healthy level, access to capital appears to be the only issue, he says.
"Ultimately, if you don't build plants, you don't have product," Verbruggen says. "It's not all that easy. The biopolymer industry is still looked at as medium risk. Plenty of my colleagues are in a holding pattern as it relates to IPOs, and banks are not all that interested in loaning money."
Verbruggen says two factors are driving the industry: the green movement and economics.
"The whole green impact, which probably started first, has been a move toward less carbon footprint, less waste going into the landfill and less litter. Over the last five years, there has been more and more a strong economic driver. It truly comes down to the price of renewable feedstock versus the price of oil.
He says that competition is closer than some may think.
"The expectation is that, down the road, renewable feedstock will be less expensive than oil," he says. "Sometimes there is a misunderstanding of bioplastics that oil has to be $150 a barrel for it to be competitive. When oil is $100 a barrel and corn is $6 a bushel, it already is competitive, and that is already happening today. We are not talking 20 years from now. The cost-competitive situation is already happening today."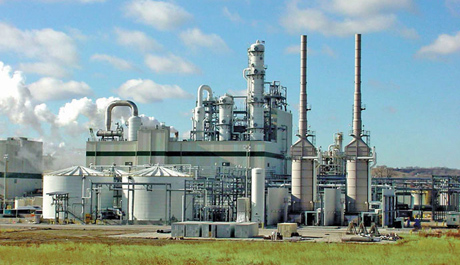 Corn and Cassava
NatureWorks began production of its corn-based biopolymers at its plant in Blair, Neb., in 2003. The last major expansion at Blair was in 2009. Subsequent projects have centered on what Verbruggen describes as "de-bottlenecking" the plant. He says development of the plant, which was the first large PLA plant in the world, has been a learning experience.
"We have been learning as we go," Verbruggen says. "We are always trying to get more capacity out of the plant. Our capacity will be 350 million to 360 million pounds when the next de-bottlenecking comes on stream early next year. That will be the maximum capacity for the plant as it is laid out today. We are clearly looking beyond that."
The cost of feedstock and energy will determine where the next expansion will take place, Verbruggen says. He says it makes sense that the Midwest, with its low natural gas cost, relatively low electricity cost and access to abundant corn, will be a prime candidate for the next plant. Blair, with plenty of space and infrastructure, would "not be a bad place" to expand capacity, he says.
NatureWorks' second plant will be developed in Thailand. PTT, which became Cargill's partner in NatureWorks with a $150-million investment last October, is the largest petrochemical company in Thailand. The plant, which will likely be developed in Rayong Province near PTT facilities, is now in the second phase of a four-phase engineering program.
Verbruggen says the plant is being developed in Thailand due to access to feedstock. Thailand is the world's second largest exporter of sugar and the largest exporter of cassava starch, which can also be used as a feedstock. Thailand has become aggressive in its investment in the biopolymer sector, he says.
"We are very pleased with this partner [PTT]," Verbruggen says. "Their interest in us coincides with the interest of the Thai government to attract biopolymer business. They have the best established program for any country in the world."
Despite his overall optimism about bioplastics, Verbruggen says he is frustrated that the U.S. government has been slow to promote the sector. He says a great opportunity is being missed.
"The U.S. with its corn supply has a massive advantage in feedstock and low natural gas prices. There is a great opportunity here. Most of the companies that are really at the forefront of the biopolymer industry are U.S. companies. I know of at least five companies that are ready to invest in large assets, but most are looking to build plants abroad, and the only reason is incentive programs. Malaysia and Thailand have 10-year tax holidays and there are significant incentives in European countries. It's really a shame that now that these companies are ready to make investments, they might not invest in the U.S."
Indiana and Italy
Best Serve California Firm
Cereplast, which is headquartered in El Segundo, Calif., is regarded as a pioneer in the bioplastics field. Founded in 1996, the company moved its U.S. manufacturing operations to Seymour, Ind., near Indianapolis, in 2010. More recently, the company purchased a building in Assisi, Italy, and plans to develop manufacturing operations there to serve the European market.

"Indiana was very attractive because it is close to the raw materials we use to make our resins," says Nicole Cardi, Cereplast's vice president, marketing. "We previously did our manufacturing in California, but California is very expensive to do business in and we wanted to go to a more affordable area."
Cereplast makes bioplastic resin pellets for two families of products: compostables, which go into packaging, and sustainables, which target durable end uses.
Cereplast purchased the building in Italy from a chemical company and has been working to modify it. The process has been slowed by the eurozone debt crisis, Cardi says.
"The Indiana plant, which serves global markets, is near capacity and we were looking at where to expand. It seemed logical to expand in Europe since that is where most of our business has been."
Cardi says demand for bioplastics is greater in Europe, and the EU has been forward-thinking in its environmental legislation. Single-use plastic bags are banned in Italy. She says Europe has a much more robust composting infrastructure.
"Compostable bioplastics make the most sense when you have the facilities that can deal with the waste," Cardi says.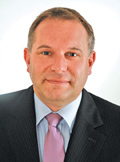 The second wave of bioplastics, in which a blend of traditional and bio-based polymers is used to make plastic products, is at hand, says Marcel Dartee, global marketing director for biopolymers for Polyone, a provider of specialized polymer materials based near Cleveland.
"It's coming at us very rapidly," Dartee says. "You are replacing a traditional incumbent material with the same material that is bio-based. Everything else in the supply chain that has built up for decades remains the same. The only change is at the beginning where the input changes."
Dartee believes Thailand is fast on its way toward becoming a global biopolymer center.
"Thailand is on a strategic agenda to be the bio-based manufacturing center for the region and the globe," Dartee says. "They are putting enormous investment into infrastructure, personnel and incentives. They are using the whole toolbox to attract bio-based manufacturing."
In additional to sustainability, there is a strong geopolitical argument for promotion of bioplastics: to become less dependent on foreign sources of oil, Dartee says.
"We have only seen the beginning," Dartee says of the bioplastics movement. "It's really getting a foothold in more outlets and markets. Today, you see it in packaging applications, and it will move into more demanding applications."