A SITE SELECTION INVESTMENT PROFILE
COLUMBUS, OHIO
From Site Selection magazine, January 2013
Moving the Chains
Logistics leaders in Columbus know that the key to success is an effective ground game.
T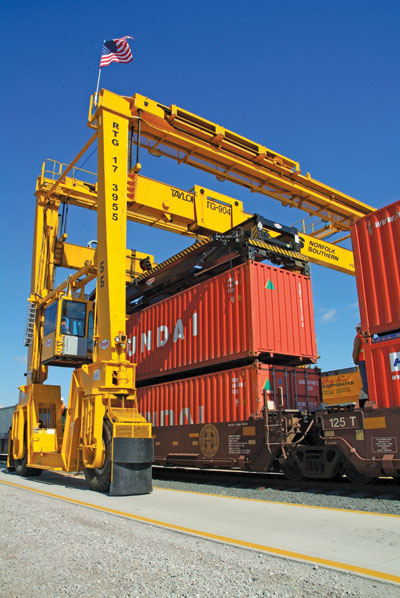 he ground game of the Ohio State Buckeyes during the 1960s and 1970s was often referred to as "three yards and a cloud of dust." It was an affectionate way of saying that the offense might not be pretty, but more often than not it gets the job done.
It's also an apt metaphor for the Columbus logistics market — a force of transportation infrastructure and supply-chain know-how that brings distribution space users from around the world to this Central Ohio hub at the crossroads of Interstates 70 and 71.
Like the brown trucks used by UPS, the inner workings of a logistics operation are usually far from "sexy," but the most seasoned logistics experts in America all agree on one thing: the Columbus market is remarkably efficient when it comes to moving goods from Point A to Point B.
Curtis Spencer, president and CEO of IMS Worldwide, recently conducted a study that identified the Columbus Region as a premier logistics location in America.
"Columbus has always been thought of as a very good strategic location for distribution to 60 to 70 percent of the U.S. population within two truck days," says Spencer. "So we decided to look at the current trends in logistics to see if that title of the Columbus Region as the distribution mecca of Mid-America was still valid. What we found is that it is still an excellent location for logistics, especially when you understand distribution center modeling."
Today, the Rickenbacker Inland Port and the submarket around it have more than 40 million square feet of space dedicated to logistics and Foreign Trade Zone operations.
"Victoria's Secret and The Limited Brands have 5 million square feet concentrated in Columbus to reach the entire U.S.," notes Spencer. "Other firms have Columbus as one of five or one of 20 distribution hubs in the U.S. The point is that Columbus enhances your supply-chain model, whether you use this market as your main hub or as one of several scattered around the country."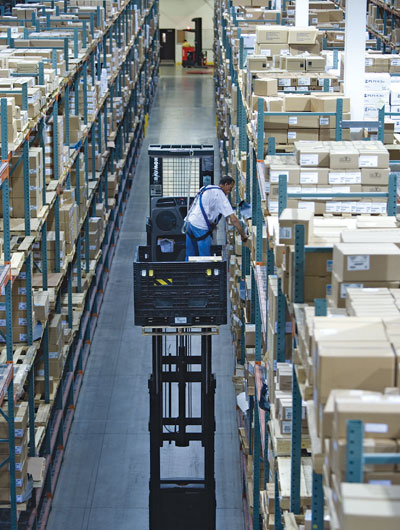 The IMS Worldwide report states that "the Columbus Region is indeed the premier location where 'predictable logistics occurs.' Predictability is still a paramount reality in global supply-chain execution, and locations that fulfill this promise to importers, exporters, distributors and their logistics service providers will remain as the top-tier destination choice for site selection."
E-commerce operations love Columbus, says Spencer. "E-commerce space users have very specific criteria. They need the availability of surge labor. They need quick access to FedEx, UPS and U.S. Postal Service truck hubs, and they need lots of trucking and rail connections. Columbus scores high in all of these areas."
In fact, the longest-standing e-commerce facility in the country is The Limited's 5-million-sq.-ft. behemoth in Columbus.
"If you are an e-commerce company, you want your fulfillment center to be located in a big college town where you will be able to reach a lot of available labor that can be trained in a week," says Spencer. "That's Columbus."
More traditional companies like Columbus too. A case in point is Cardinal Health, a $108-billion, Fortune 21 health care services company based in Dublin, a Columbus suburb.
Cardinal Health occupies a total of 662,532 sq. ft. of distribution/warehouse space in Central Ohio. The company also operates a 65,000-sq.-ft. warehouse in Zanesville, about an hour east of Columbus. Of the company's 30,000-plus work force worldwide, more than 4,000 employees work in Central Ohio.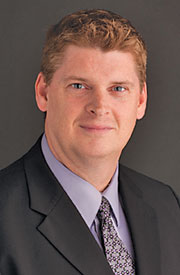 The company's products are delivered to more than 60,000 locations throughout the U.S. each day — and that demand places a premium on logistics, says Mike Duffy, executive vice president of global manufacturing and supply chain for Cardinal Health.
"Cardinal Health is based here in the Columbus market for three primary reasons," says Duffy. "First is the location — we can reach almost 50 percent of the U.S. population and 35 percent of Canada within a one-day truck drive. Second, from a work force and education perspective, supply chain and logistics are in the DNA of the region. Ohio State and Columbus State have excellent logistics programs. A lot of distribution companies are headquartered here. We have created an ecosystem of talent that we can all draw from.
"And third," he notes, "the infrastructure that we need is here — primarily the highways and the rail connections. We are part of the Heartland Corridor that links directly to Norfolk on the East Coast. The bottom line is that we get the products out cheaper and faster."
The ability to network with fellow supply-chain executives from The Limited, Big Lots, Worthington Industries, Honda and other large firms in Central Ohio is a plus, adds Duffy.
"OSU brings in students from many countries," he says. "It goes back to having a work force that is very diverse in demographics and experience. And the business climate of Ohio is very friendly, especially under Gov. John Kasich. When we needed to build out our headquarters in Dublin a couple of years ago, [Ohio] provided an Ohio Jobs Tax Credit that made it very easy for us to move people here."
Duffy adds that "there is a lot of greenfield acreage here that is available and suitable for industrial operations. There are very low tax rates on capital investment in Ohio, and utility rates are also very reasonable."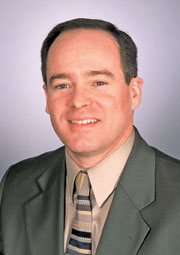 Duffy cites another positive factor regarding the location: "We don't have the congestion and the associated pains of the delays that the larger cities have, even though Columbus is the 15th largest city in the country. Highway access here is great, and if you want to ship via air cargo, Rickenbacker ranks as one of the best air cargo airports in the country."
David Whitaker, vice president of business development and communications for the Columbus Regional Airport Authority, says that "our business case is simple — you can serve all of your customer markets from Columbus, and you can do it cheaper and faster. Things move much, much faster at Rickenbacker."
Through October, air cargo volume was up 11 percent in 2012 compared to the same period in 2011, when Rickenbacker moved 66,299 metric tons of air cargo. Air carriers FedEx, UPS, Kalitta, Atlas, Evergreen and AirNet all serve Rickenbacker.
"We have lots of shovel-ready land in industrial-zoned areas around the airport by a variety of developers," says Whitaker. "FedEx just announced a new facility here. We are seeing demand for space pick up."
FedEx started construction in October on a 305,250-sq.-ft. distribution center at Groveport's Air East Business Park. The company's SmartPost division will occupy the center, which is slated for completion by mid-2013.
---
This investment profile was prepared under the auspices of Columbus 2020. For more information on the Columbus Region, please contact Kenny McDonald at km@columbusregion.com or 614-225-6063. On the Web, go to www.columbusregion.com.