Attributes of A Competitive Aerospace Site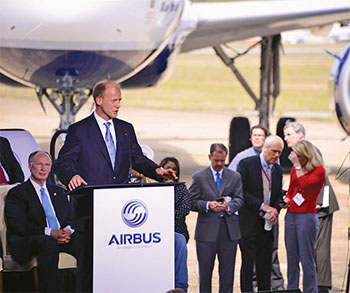 S
ince its beginning in 2009, the Aerospace Alliance's mission has been to promote the aerospace, aviation, and commercial space manufacturing advantages in the southeastern United States. This not for profit trade association's members include the States of Alabama, Mississippi, Louisiana and Florida. When considering factors such as the total combined industry revenue and the aerospace and defense labor force, this region makes up the fourth largest manufacturing corridor in the world behind Washington, California, and Toulouse, France. Perhaps its greatest asset, though, is the ability to focus the political attention of four state capitals and scores of congressional members on an issue when it really counts. It is for these reasons and others that this region of the United States has found recent success in major aerospace related announcements. Projects such as the Airbus A320 final assembly plant in Mobile have revealed competitive attributes that multi-national aerospace companies are looking for in their site selection strategies. And, when you add other parts of the southeastern U.S. like South Carolina with its major Boeing assembly presence, the impact becomes even greater.
The April 2013 Airbus groundbreaking ceremony in Mobile signaled the start of a new era in aviation manufacturing in this country. It is reminiscent of the automotive sector 30 years ago when Honda and Toyota first established plants here. In those cases, these international companies were able to leverage the supply chain of the Big Three auto makers while creating thousands of new American jobs. For Airbus, opportunities abound in working with those aerospace suppliers that have provided a long history of support to Boeing, Lockheed Martin, Raytheon, Northrop Grumman and other companies. The hope is that just as other international auto manufacturers followed those first efforts, Airbus is a harbinger of what promises to be a steady line of aerospace industry related opportunities.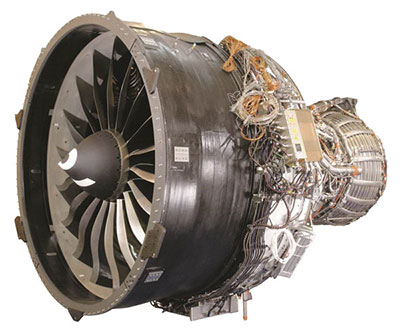 Unlike 30 years ago, the effects of globalization have taken large scale manufacturing from a vertically integrated production model to one that is increasingly horizontally integrated and specialized. For communities looking to be a part of this conversation, this means that as other international OEMs follow Airbus's lead, economic development prospects beyond just a final assembly plant will develop. What these companies are seeking is more than just a green field site or access to an airstrip. The flattening effect of globalization is gradually pushing global corporations to reach out across political borders and across formerly insular industry support systems. As communities position themselves today for these future prospects, they should consider understanding the impact of horizontal specialization. Some examples include joint venture opportunities among American and international suppliers, building an intellectual capital presence through engineering centers and connecting into the local postsecondary education system, and getting the right workforce training and labor recruitment policy into position.
International supplier joint venture opportunities show a promising future. State and local developers can begin to take advantage of this movement today by surveying the existing supply chain in the United States and those international suppliers signaling an interest in a joint venture. A realistic understanding of the current and projected supply chain opportunities will enable communities to strategically begin the recruitment of interested U.S. based companies. If suppliers are already established in an area, developers should ensure that they are aware of these potential JV prospects by inviting them to regionalized site visits.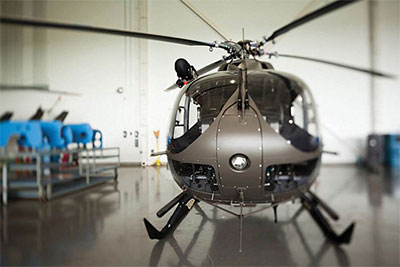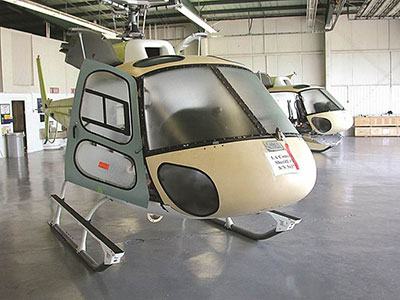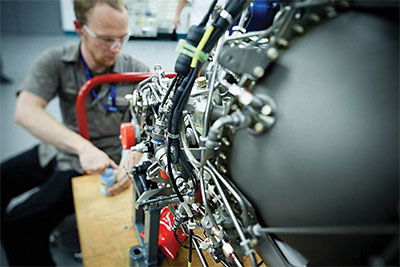 A second project communities can embark on today to recruit future aerospace prospects is to begin building the presence of aerospace related intellectual capital. The Airbus Mobile Engineering Center, which employs 220 engineers, was an important, tangible commitment by both the state and the company to help sustain the transition from a discussion about a defense contract to the establishment of a viable commercial aviation manufacturing center. This facility was already in place when it really mattered. Strategic relationships with community colleges and universities with aerospace engineering credibility can be developed to ensure an effort is underway to build the type of reputation and the critical mass that will help recruit future prospects. If it doesn't exist, now is the time to focus training dollars and curriculum development on this future economic driver. An added benefit to being intentional in nurturing these types of public-private sector connections is that by doing so, the foundation will be in place for larger research and development opportunities when a project is announced in the area.
A final factor that communities may wish to consider in positioning for a competitive future is working through state leadership to ensure the right workforce and labor policies are in place. The federal government allows a great deal of discretion in the use of Department of Labor training dollars such as those found in the Workforce Investment Act. Local and regional leadership can begin now to approach state decision makers and request that those discretionary dollars be directed towards portable skills training that would be useful at an assembly plant or a large scale supplier. Another competitive edge would be to conduct a workforce comparative analysis of how local and state employment tax incentives compare regionally. The results of this could provide a useful point of reference for recruitment or to position for changes that would make an area more competitive.
While these are practical and productive efforts that will pay off for communities, it should be mentioned that there are other less quantifiable strategies to consider. Building relationships cannot be underestimated. The Airbus announcement in Mobile last July was a culmination of years of effort and tens of thousands of travel miles. Bringing local developers to international air shows and vendor conferences requires an upfront investment but will pay dividends over time. A multi-state regional approach such as that used by the Aerospace Alliance would also be a strong addition to a developer's toolkit. Partnering in this manner will provide more political will power and more resources for a large project.
The aerospace industry has experienced a paradigm shift and those communities who position themselves today will be the beneficiaries of this tomorrow. Like the automotive industry three decades ago, international corporations have established themselves here leading to thousands of American jobs and billions in economic development for the country. The automotive shift didn't stop with Honda and Toyota. And just as Nissan and Kia followed, so will other aerospace OEMs follow Airbus.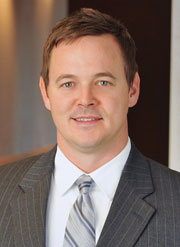 Those communities who are able to meet the demand for horizontal specialization will be ready. The thinking has to go beyond acres and a tarmac. A holistic approach that includes creative partnerships, building intellectual capital, and developing effective public policy will provide the key attributes to ensure regions will be successful in competing for these future aerospace prospects.

Jason S. Dean is the Managing Director of The Aerospace Alliance.