GREEN GUIDE 2013 - SUSTAINABILITY RANKINGS
From Site Selection magazine, July 2013
It's Only Natural
Converging trends drive sustainable territories
to the top of our annual rankings.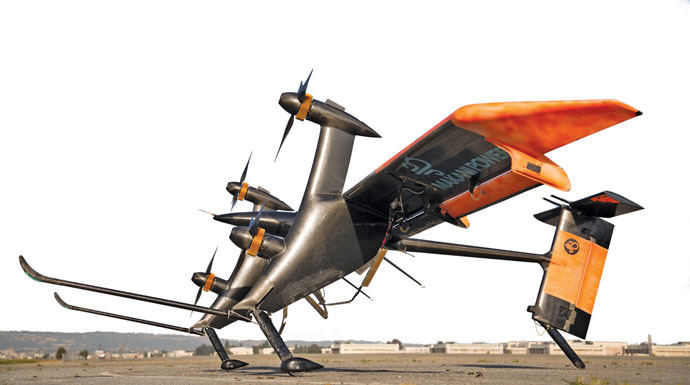 Y
es, it's about green buildings. But it's also about how close they are to your house.
Sustainability involves hip, clean technologies like wind turbines and electric vehicles. But it also encompasses the dirty work of recycling glass into cullet and remediating derelict brownfields. Or the sometimes even dirtier work of policy formulation and implementation.
Each year we build the case for the Top Sustainable States, Metros and Foreign Countries based on an index that seeks to be as inclusive of all these aspects as possible. We tally LEED-certified buildings, and we also count corporate facilities involved in making green products. We look at renewable energy use, as well as the policy framework being put in place to welcome its use.
But even the things we don't count seem to point inexorably toward our winners. A June 2013 report from the EPA, for instance, with the suitably ponderous title "Our Built and Natural Environments: A Technical Review of the Interactions among Land Use, Transportation, and Environmental Quality" highlights compelling data on the anti-sprawl tendencies of such metro areas as San Diego; San Francisco-Oakland; Seattle; Portland, Ore.; Washington, D.C.; New York-Newark; and Houston - in other words, half of our Top 10 Sustainable Metros.
In another compelling overlay, 10 of our Top 20 Sustainable Metros happen to place among the top 15 healthiest, fittest cities in the country, according to the annual American Fitness Index released this spring by the American College of Sports Medicine. The nation's capital came in second in the country to Minneapolis-St. Paul (which finished just out of our Top 20) in fitness and good health among the 50 most populous metros, followed in consecutive order by Top Sustainable Metros Portland, Ore.; San Francisco; Denver and Boston.
How do the stars align for the states? This spring's Bicycle Friendly States rankings from the League of American Bicyclists identified 13 of our Top 20 Sustainable States in its own Top 20 (led by Washington, Colorado and Oregon in that order), while the organization's new list of 259 Bicycle Friendly Communities was dominated by university towns and other cities in California, Colorado, Oregon, Iowa and others among our green state and metro leaders.
Places on the Move
But perhaps even more congruent with our Top Sustainable territories is the move toward smarter planning and transit-oriented development. The nation's capital and its neighboring communities are rife with mixed-use development projects seeking to capitalize on exactly that. And in some cases the linking-up of transit can in turn link up with freshly redeveloped lands. That's what's happening in one of our Top 20 Metros, Greater Cincinnati, where the hugely successful redevelopment of the Ohio River waterfront is continuing even as Mayor Mark Mallory pushes forward on linking it with the Over the Rhine neighborhood via new transit.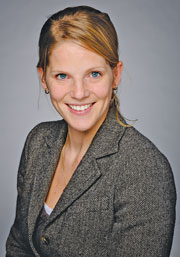 " Green leases might well prove to be the ultimate solution to ensure that a building is actually managed and used in a sustainable way, which might lead to further and consistent environmental improvement of the building. "
— Elsbeth Quispel
"Transit-oriented development is important," he said in a panel discussion at the Brownfields 2013 conference in May in Atlanta. "You need people moving from one place to another, people going from their houses to restaurants, spending their money. And a lot of companies move to an area because of the environment, the atmosphere, the vibe."
That's the case the world over. Ivanhoé Cambridge, Alberta Investment Management Corporation and Matco Investments, co-owners of Eighth Avenue Place in Calgary, Alberta, announced in April that the building was certified LEED Platinum for Core and Shell. Gaining green cachet is important to many global companies, and perhaps especially so for those engaged in the energy sector in such locations as Canada, which tops our list of Top Sustainable Foreign Countries.
"When we were looking at signing an office lease and securing the best environment for our employees, it was clear that sustainability was a factor in our decision-making," said Kevin Neveu, president and CEO, Precision Drilling Corp., a tenant in the Calgary building.
The territories and projects highlighted here are sustaining the vibe even as they are sustaining the planet and its inhabitants. Companies looking to sustain positive momentum are catching on.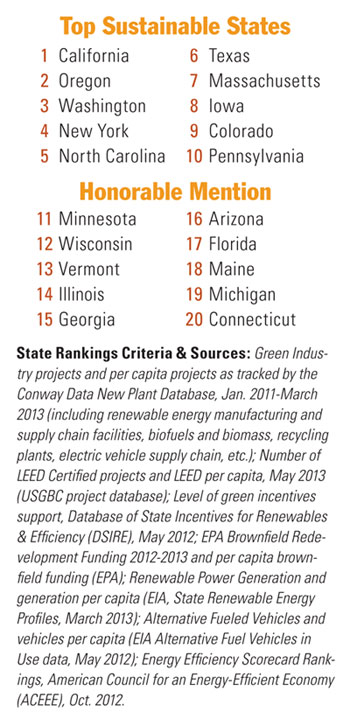 The Mechanics of the Green Lease
Elsbeth Quispel joined Amsterdam-based Global Real Estate Sustainability Benchmark (GRESB) as head of sustainability in March, after several years advising clients on such issues for Jones Lang LaSalle out of the Netherlands. Quispel says tenant engagement and green leases are increasingly important parts of GRESB's annual survey (expected to be complete July 1), which considers the whole spectrum of sustainability. Here are her edited comments on the subject:
An important section in the Survey is Stakeholder Engagement, the purpose of which is to identify the steps taken by a property company or fund to engage with its stakeholders, including tenants, suppliers, the respondent's work force and the local community, as well as the nature of that engagement.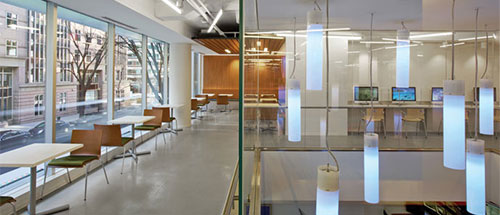 Covered in Green
In late May, commercial real estate information, analytics and marketing services firm CoStar Group announced that the remodel of its headquarters in Washington, D.C. (above) had been awarded LEED-Platinum Certification for Commercial Interiors. The company's offices in Boston, Atlanta and San Diego also either have LEED-Platinum status or expect it. Others in Chicago, Dallas and Houston are LEED-Gold certified. And facilities in Los Angeles, Denver and Phoenix (in addition to some of the cities already mentioned) are Energy Star certified by the EPA. Those cities represent 10 of Site Selection's Top 17 Sustainable Metros. Photo courtesy of CoStar
An important aspect from a risk perspective is tenant engagement; a tenant is less likely to leave the building once its lease expires, if it has been more involved and potentially has invested in the building (fit-out) to improve its sustainability performance.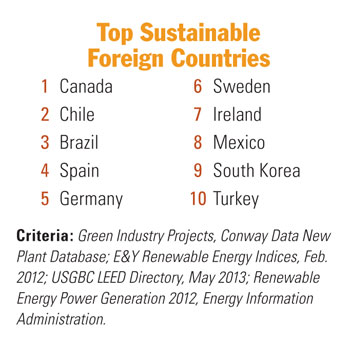 The landlord and tenant relationship is particularly important in situations where the landlord does not have operational control as far as sustainable practices are concerned. Having a fit-out and refurbishment program in place helps to align the views and actions of landlords and tenants. Additionally, these types of leases define the relationship between the landlord and the tenant, as well as the duties of both parties. GRESB also measures the extent to which respondents are implementing initiatives which empower them to influence tenant behavior, either via contractual obligations (green leases) or more informal obligations (Memoranda of Understanding).
As defined in many Green Lease Sustainability Toolkits, for example the Toolkit of the Green Building Council South Africa, the fundamental concept that underpins a green lease is that of mutual understanding. While the details may vary from one agreement to another, the primary purpose of a green lease is (1) to improve the operational performance of green buildings and (2) to deliver to landlords and tenants an equitable share of the incremental value provided by green buildings.

A green lease seeks to achieve these goals by securing long-term operational performance through a transparent, mutually beneficial agreement between tenants and landlords that governs: (i) the base building and fit-out quality in buildings (ii) the contractual requirements of facilities managers (iii) the behavior of tenants from an environmental perspective and (iv) regulation of governing bodies (through continuing education).
In practice, green leases are generally used to describe a document for negotiating green building initiatives between the owner and the tenant of a building. They're not necessarily limited to a lease agreement, but could also refer to lease annexures, special lease terms and conditions, including building/property/facility management guidelines or rules.
A green lease is a performance contract, focusing on the sustainable operation of a building. It is an emerging vehicle for both tenants and building owners to unpack this shared benefit and future-proof their respective involvement in the property industry. Green leases might well prove to be the ultimate solution to ensure that a building is actually managed and used in a sustainable way, which might lead to further and consistent environmental improvement of the building.
Agreeing to Agree
In May, leaders from such companies as GE, Ernst & Young and Italian utility Enel called on companies and organizations around the world to embrace the next generation of the Global Reporting Initiative's (GRI) Sustainability Reporting Guidelines - G4.
"In the world of business, what gets measured, gets done," said Kim Hessler, director of citizenship at General Electric. "The G4 Guidelines highlight what needs to be done to influence ESG [environmental, social and corporate governance] sustainability in a positive direction."
Nelmara Arbex, the deputy chief executive at GRI who has led the development of G4, said, "In today's world, the increasing demand for sustainability information is inevitable. Increasingly governments, stock exchanges, investors, and society at large are calling on companies to be transparent about their sustainability goals and performance. But this demand is also a demand for sustainability related information that matters. This is what G4 is about.
"The robust sustainability report of today must be far more than a compliance exercise," said Arbex. "It is a tool for demonstrating the effort reporters have made in integrating sustainability into their core business strategy, with benefits for business and society alike."