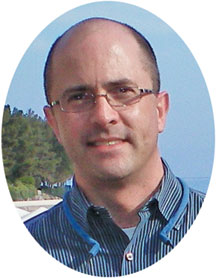 Your Global FDI Team Is Complete
y January Editor's View alluded to more news in the offing at Site Selection publisher Conway Data Inc. (CDI), and that news has come to pass. In April, CDI completed the acquisition of Berlin, Germany-based Terrain Consulting, making CDI the provider of the world's most comprehensive suite of services for all topics related to foreign direct investment both for corporations planning international expansion and government investment promotion agencies around the world. Andreas Dressler, Terrain's managing director, is a luminary in the world of site selection consulting and is respected globally as one of the sharpest minds in the business.
Terrain joins our recent acquisitions of New York–based The Pont Group (public relations and marketing) and London-based Red Hot Locations (foreign direct investment training and events). Site Selection readers and advertisers alike will not find a more expert source of market intelligence and strategic service offerings anywhere in the world.
Representatives from all these divisions will be in Shanghai, China, in mid-November at the annual World Forum for Foreign Direct Investment, where we look forward to acquainting you with the strongest team of FDI-related services professionals in the business.
Meanwhile, as this issue went to press, Texas Gov. Rick Perry was in Illinois seeking a dialogue with businesses there, especially the ones that would benefit from a stronger business climate than they are currently enjoying. You will recall my drawing similar attention in the March Editor's View to the governor's February trip to another state, where a modest advertising buy resulted in national media attention on the differences between the business climates of the Lone Star State and the one Perry was visiting. At that time, Texas had reclaimed the Governor's Cup with the most qualifying capital investment projects for 2012.
This month, we are reporting Texas' first place finish in our annual ranking of state competitiveness. Our rankings simply underscore the message Governor Perry is bringing on these trips: Companies have a choice in where they locate, and states have a choice in the business environment they make available to those companies. Why not tell capital investors and competitors — on their own turf even — about why Texas is doing so well? I hope the governor is successful in getting his message out to the right people on these trips, and that his schedule will permit trips like these to a few more states.
Our annual ranking of Global Best to Invest nations and metros can be found in this issue, which includes our annual North American Top Groups coverage. These areas, too, have bragging rights they can and should be proud of. Bottom line where these locations are concerned is this: They had to have been successful in attracting foreign direct investment in the past two years, or they would not have made the cut.
We appreciate the participation of our Best to Invest ranking partners, Investment Consulting Associates (Amsterdam) and IBM-PLI (Brussels) for their market analysis and capital investment project information. They, too, are beacons of FDI intelligence, and we value their contribution to our content.

Mark Arend
Editor in Chief