BEST TO INVEST — TOP U.S. GROUPS
From Site Selection magazine, May 2013
REWRITING
THE NORMS
U.S. Best to Invest winners know that embracing innovation
is the 'new normal' of economic development.
"The fear of being laughed at makes cowards of us all."
—Mignon McLaughlin, The Neurotic's Notebook, 1963
Breaking the rules may not win many friends, but it sure has a way of influencing people — especially when it comes to the world of economic development.
In 2012, the top-performing economic development organizations in America all possessed this one chief characteristic: They threw out the mold for what worked yesterday and rewrote the rulebook for their own industrial future.
From Detroit to Houston, from Sioux City to Atlanta, and from Pittsburgh to Baton Rouge, the best magnets for jobs and capital investment in the U.S. last year made a habit of supporting the kind of innovation that changes the way the world does business.
Close inspection of their regional economies reveals the deeply influential presence of some of the planet's most innovative companies: Apple, BMW, Dow, Boeing, Airbus, Ford, GM, Alcoa, Adobe, eBay, Turner Broadcasting, Shell, Sasol and many others.
Virtually all of those firms announced major investments in the winning communities this past year, but it wasn't those expansion projects alone that set apart this year's winners of Site Selection's annual Best to Invest competition.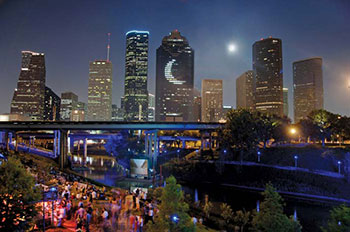 New investments from a crop of young upstarts — companies like Pixomondo, MiMedx, Osmotica and Aquion Energy — are showing that entrepreneurs can succeed in the same locations as the Fortune 500.
Adriana Cruz, vice president of global corporate recruitment at the Austin Chamber of Commerce — one of this year's winners — perhaps said it best when she noted, "Companies want to be located where creativity and innovation are happening — from food and restaurants and technology to music and other areas."
Since innovators aren't always the most popular people, they look for locations where the community will embrace the idea of thinking and acting differently from the norm.
As a result, the winning economic development organizations not only welcome deviation from the norm; they help write new norms. In short, they're not afraid of being laughed at by others who would rather stick to following the old rulebook.
As in past years, the top performers were evaluated on a variety of criteria, with four objective measurements counting the most: jobs, capital investment, jobs per capita, and investment per capita. In addition, Site Selection looked at creativity of economic development strategy; depth and breadth of project activity; ability to generate breakthrough deals; and the ability to properly document the contributions of the economic development organization to actual project results.
Based upon those criteria, here is the roll call of the Best to Invest performers of the past year in the U.S.:
---
Austin Chamber of Commerce
Austin, Texas
With $1.8 billion in capital investment and 7,512 new jobs created by economic development projects in 2012, the capital city of Texas enjoyed one of its best years ever.
William H. Fruth, noted economist and head of the POLICOM Corp. in Palm City, Fla., ranks Austin as the fourth strongest metropolitan area in the nation in overall economic performance.
It's easy to see why. With net domestic migration that's third highest in the country among all MSA's, the brightest minds in America are flocking to work at rapidly expanding firms like Apple and Samsung.
"The common thread in all of our success is the outstanding work force that we have in the area," says Cruz. "It is very young and educated and vibrant. A lot of that is due to the presence of the University of Texas at Austin. We also have seven other major colleges and universities in our metro area. They add a lot of diversity and breadth."
Apple last year chose Austin for the establishment of the California-based company's Americas Operations Center. The $304-million capital investment is creating 3,635 new jobs in a 1-million-sq.-ft. complex in Austin. Samsung, meanwhile, announced a $1-billion investment into its semiconductor manufacturing operation in Austin.
Those were just two of the 47 corporate facility deals announced in the Austin MSA in 2012. Arista Data Centers accounted for another sizable project, announcing a $210-million investment into a new data center in suburban Pflugerville in nearby Travis County. The 500,000-sq.-ft. (46,450-sq.-m.) facility creates 170 new jobs for the area.
"We don't just recruit the large companies," adds Cruz. "We give a lot of attention to startups being spun out of UT. We give a lot of attention to local companies to make sure they have the infrastructure they need to grow. We meet with venture capital firms and tell them the Austin story."
---
Baton Rouge Area Chamber
Baton Rouge, La.
The capital city of Louisiana, much like its counterpart in Texas, celebrated a banner year in 2012. Baton Rouge set a new record with $4.69 billion in capital investment. The 40 facility expansion projects worked by the Baton Rouge Area Chamber last year resulted in the creation of 2,240 jobs for the community.
The granddaddy of the projects came from CF Industries, which announced a $2.1-billion expansion of its nitrogen fertilizer production complex in Donaldson in Ascension Parish. The November 2012 announcement will eventually create 93 permanent jobs.
Other large investments in the Baton Rouge area came from Westlake Chemical Corp., which announced a $467-million manufacturing expansion of its facility complex in Geismar, and Methanex Corp., which announced a $400-million expansion of its production plant, also in Geismar. (At press time, Methanex announced it was moving a second plant to Geismar from Chile.)
"The region's success is the result of a number of stars coming into alignment," says Iain D. Vasey, executive director of the Business Development Group for BRAC. "Obviously, being an energy state with low natural gas prices which provide feedstock for our chemical and refinery industry have been important in driving our huge capital investment numbers and job counts. In addition to that, the low cost of operations, affordable and qualified work force, and pro-business attitude of government have all played a significant role."
Pixomondo Special Effects, which won an Oscar last year for its work on the award-winning motion picture Hugo, added 75 jobs as part of a $1.2-million facility investment in Baton Rouge. Ameritas Technologies is creating 300 new IT jobs at an average annual salary of $63,000.
---
Economic Futures Group
Spartanburg Area
Chamber of Commerce
---
The Upstate Alliance
Greenville-Spartanburg, S.C.
When BMW of Germany announced a $900-million, 1,000-job automotive assembly plant expansion in Spartanburg County last year, the deal helped usher in one of the most successful years in the history of Upstate South Carolina.
The Greenville-Spartanburg MSA attracted nearly $1 billion in capital investment and 1,468 jobs in 2012 — enough to keep not just one but two economic development organizations busy.
The Economic Futures Groups of the Spartanburg Area Chamber of Commerce and The Upstate Alliance are the two primary groups that recruit industry and foster growth in the region.
"Several things all came together in 2012 for us," says Carter Smith, executive vice president of the EFG. "Our leadership's commitment to private investment is extremely good. That prepares us to accommodate future investment. We have been involved in manufacturing for a long time. The work force and the programs around it have helped prepare the community for the workplace needs of today and the future."
Hal Johnson, president and CEO of The Upstate Alliance, says that "our region as a whole acts as a single entity in economic development. We have a single message of selling the region. Last year, we had a significant number of projects. The largest number came from existing companies that are expanding. That is the greatest compliment that any community can have — when a company shows the confidence to reinvest."
Since 2005, the Upstate region of South Carolina has attracted more than $10 billion in capital investment which has generated more than 31,000 new jobs.
---
Greater Houston Partnership
Houston, Texas
In the highly competitive world of economic development, nobody's doing it better than the Greater Houston Partnership these days. In 2012, the Houston metro area led the entire U.S. with $14.2 billion in capital investment and over 17,500 jobs.
"It all goes back to the fact that Texas and Houston have a tremendous business climate," says Fred Welch, vice president of regional economic development for the GHP. "We offer a low cost of doing business and an ability to attract the right quality of work force. Our ports and our ability to support the logistics needs of companies are very competitive too."
The recent energy boom has fueled much of Houston's surge, but it's not all due to oil and gas. Big wins in the medical industry, aerospace, design and engineering, and the chemicals manufacturing sector give Houston a breadth of economic diversity not normally found in one community.
"We have increasing technology developments in energy and aerospace," notes Welch. "We have had many corporate locations that came from out of state. We continue to have balanced imports and exports out of the Port of Houston, and we are still very big on alternative energy."
That success has carried over into 2013. In March, Ascend Performance Materials announced a $1.2-billion expansion project in Brazoria County. Formed in 1997 out of assets purchased from Monsanto, Ascend will build a plant engaged in midstream chemical manufacturing.
"This will be one of the busiest years we have seen in the last eight or nine years in terms of construction projects," says Welch. "Baytown, Woodlands, Sugar Land, Freeport and downtown Houston are all very hot submarkets right now. With so many companies expanding, there is a need for more space."
---
Metro Atlanta Chamber of Commerce
Atlanta, Ga.
The Walking Dead aren't the only people garnering headlines in Atlanta these days. Plenty of corporate location projects are showing just how resilient Georgia's capital city is during the era of American economic recovery.

But unlike the zombies in the hit AMC series that is filmed in Atlanta, the expansion deals making news in North Georgia are alive and well. From the new $100-million North American headquarters of Porsche in Hapeville to ascendant life-science companies such as MiMedx and Osmotica in Cobb County, facility growth is hitting the 5-million-resident MSA like an epidemic.
In 2012, metro Atlanta secured $2.5 billion in capital investment and 12,268 new jobs — third highest in the country. That momentum is spilling over into 2013: Mitsubishi Electric Heating and Cooling opened its new 550,000-sq.-ft. (51,095-sq.-m.) headquarters in Suwanee in Gwinnett County on April 17.
"Our prospect and deal flow over the last two years has been very strong," says Hans Gant, senior vice president of economic development for the Metro Atlanta Chamber. "We closed 70 corporate project deals in 2011 and then followed that up in 2012 with 72 deals. The jobs and investment numbers were even stronger in 2012, as we began to see the technology sectors rebound. Ernst & Young announced a deal that brought 400 new jobs to Atlanta, and we also saw sizable investments into new employment by General Motors and AirWatch."
Krystal, the South's favorite small-hamburger chain, moved its corporate headquarters from Chattanooga, Tenn., to Atlanta; and Volkswagen reportedly is scouring sites in Atlanta for a possible 100-person operations center.
"We are putting more emphasis and resources on creating an environment where entrepreneurs will succeed," says Gant. "Atlanta is a great entrepreneurial center, ranking in the top five in the nation."
---
Mobile Chamber of Commerce
Mobile, Ala.
Rome wasn't built in a day. Neither was the EADS Airbus groundbreaking that occurred at the Brookley Aeroplex in Mobile, Ala., on April 8.
"The outcome of that event was the result of eight years of building a relationship with Airbus," says Winthrop Hallett, president of the Mobile Chamber of Commerce. "They knew they had friends here who would work very hard to ensure their success. There is no magic bullet to economic development. It takes time, patience and a lot of hard work."
That labor paid off when Airbus broke ground last month on a $600-million assembly plant that will employ 1,000 workers upon full production. When completed, the complex will produce the A320, one of the most technologically advanced jetliners in the world.
Those Airbus jobs will quickly multiply into thousands of other jobs at suppliers and various service providers in the surrounding community, notes Hallett. "Safran, a supplier to Airbus, has already located here with 50 engineers. Quite a few suppliers are knocking on our doors right now," he says. "The primary service providers to Airbus, due to the nature of the work they do, will have to be located at the Brookley Aeroplex."
Hallett adds that "there was not any spectacular epiphany here. We haven't done anything dramatically different. We just try to find out what the people we target need. It is a daily exercise."
In 2012, that daily exercise by the Mobile Chamber yielded 2,141 new jobs and $731 million in capital investment — not a bad haul for a community of 412,000 people.
"We have 30 different prospects that we are working with right now, in aerospace and steel and shipbuilding and advanced materials," adds Hallett. "We will do whatever it takes to be competitive."
---
Pittsburgh Regional Alliance
Pittsburgh, Pa.
The Pittsburgh Penguins of the National Hockey League are not the only resurgent entity these days in Western Pennsylvania. Plenty of companies are joining the fray with expansion projects that are creating new job hires and fueling a recovery that ranks among the very best in the nation.
According to a recent report by the Brookings Institution, the 10-county Pittsburgh region is one of only three metro areas in the U.S. that has "fully recovered from the recession."
The 269 corporate expansion projects announced in the region last year had a lot to do with that. Together, they accounted for $3.2 billion in capital investment and the creation of 8,388 new jobs.
For the Pittsburgh Regional Alliance, the investment figure marked the second highest amount since the organization began tracking business expansions.
"When you look at the success we have had in our project wins, about 70 percent comes from expansions at existing companies," says DeWitt Peart, president of the PRA. "We also work very closely with each of the counties in our partnership. We depend upon them to make success happen."
As a result, a wide variety of companies are growing their operations throughout the region — from Aquion Energy and BPL Global to CONSOL Energy and Eaton Corp. And even the standard-bearers of the Pittsburgh economy — names like Alcoa, U.S. Steel and Bayer — are expanding both their facility footprint and their work force.
"What we see is constant and consistent growth," says Peart. "Pittsburgh has never been a boomtown. As a region, we have embraced what we are. The caliber of work force in Pittsburgh is a very high-skilled, high-wage labor pool. Tapping into the wealth of this talent is the key for us moving forward."
---
Salt Lake County Economic Development
Salt Lake City, Utah
With $994 million in capital investment and 6,893 new jobs in 2012, the Salt Lake City MSA ranked as one of the strongest local economies in the nation.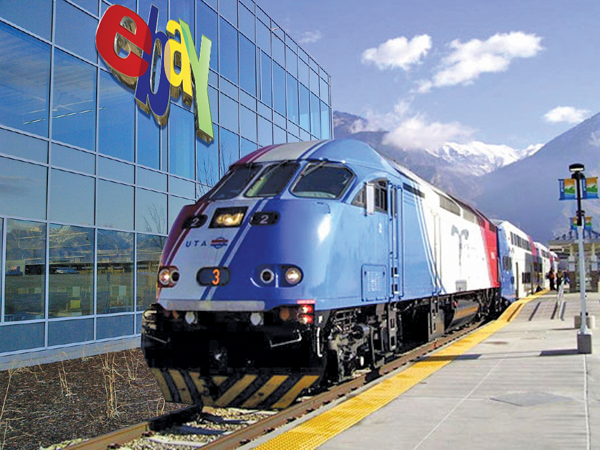 "We have created an environment that is friendly to business and conducive for growth," says Ben McAdams, mayor of Salt Lake County. "We have a large, multi-lingual and highly educated work force, along with a population that is internationally experienced. We have affordable energy and a great transportation network of air, rail and highways. And our tax structure is stable, predictable and friendly to business."
With big investments from Adobe, eBay, Goldman Sachs and Boeing, the Salt Lake City area boasts one of the strongest high-tech centers in the country.
"We are having success in the technology sector because of our talented work force and our low cost of energy," says McAdams. "Goldman Sachs is doing back-office support work here. Boeing opened a very large technical facility here. And we have made an unprecedented investment into our mass-transit system. We have connected our airport to our downtown on mass transit. That new line just opened and it is creating some exciting opportunities for our region."
Dale Carpenter, director of economic development for Salt Lake County, notes that "we focus on small business too. We have an $8-million revolving loan fund to support small business. We have had a lot of success in that area."
Quality of life attracts young, talented entrepreneurs and innovators to the area, the mayor says. "This is a great place to live," adds McAdams. "It is a friendly and comfortable community. We have excellent outdoor recreation just steps out our back door. We have five national parks, seven national monuments and six national forests. People work hard and play hard here."
---
The Siouxland Initiative
Sioux City, Iowa
Chris McGowan, president of The Siouxland Initiative and the Siouxland Chamber, has seen his hometown Sioux City, Iowa, area endure more than its share of hardship over the years, from floods and business closures to an airline disaster and loss of jobs.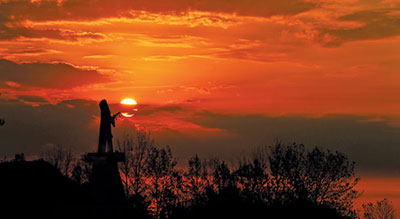 But he's also seen something else: a remarkable resilience that once again showed up in 2012 by producing a top-tier economic development performance.
With $1.8 billion in capital investment and 1,144 new jobs, the tri-state metro region of 145,000 people produced an economic impact that would be commensurate with communities much larger in size.
"The agriculture and food-processing economies are performing very well right now," says McGowan. "We had one large project, CF Industries, which totaled $1.7 billion at Port Neal, but we also had a lot of smaller projects that did well."
Among them were Sabre Industries, Gerkin Windows & Doors, State Steel and Thompson Electric. Together, they helped bring new jobs to a community that had to overcome massive floods just two years ago and job losses last year at BPI.
"This community is so resilient," says McGowan. "It is in our nature. We know how to be disciplined, and we know how to compete." Winning the expansion of Sabre Industries was a good example. "Sabre is a significant project," he notes. "There was stiff competition from other states throughout the country for this deal. We knew we had to compete very aggressively in order to win the opportunity to build this plant, which makes cell phone towers and other communications and utility poles. It has been a remarkable success."
Sioux City's success was capped last November with the $1.7-billion expansion announcement from CF Industries. About 100 new permanent jobs will be created at the new nitrogen fertilizer production complex, which will take about three years and 1,500 construction workers to build.
Honorable Mention
U.S. Groups
---
Cincinnati USA Partnership
Cincinnati, Ohio
---
Dallas Regional Chamber
Dallas, Texas
---
Dayton Development Coalition
Dayton, Ohio
---
Greater New Orleans Inc.
New Orleans, La.
---
Indy Partnership
Indianapolis, Ind.
---
Kansas City Area
Development Council
Kansas City, Mo.-Kan.
---
Mooresville-South Iredell
Economic Development Corp.
Mooresville, N.C.
---
Nashville Area
Chamber of Commerce
Nashville, Tenn.
---
Statesville
Regional Development
Statesville, N.C.
---
World Business Chicago
Chicago, Ill.
---
Southwest Louisiana Economic Development Alliance
Lake Charles, La.
Southwest Louisiana is no stranger itself to misfortune. Eight years ago, the region around Lake Charles was battling to come back from Hurricane Rita and then, five years later, the BP oil spill just off the Louisiana coast in the Gulf of Mexico.
Since then, the five-parish region of 295,000 people has emerged stronger than ever, as evidenced by the record haul of $6.4 billion in capital investment in the MSA in 2012. In fact, if all of these projects come to fruition, they could surpass $40 billion in total investment by the time the dust settles on construction many years from now.
Sasol alone could reach $21 billion in investment if the South African company secures all the approvals it needs to build its planned gas-to-liquid (GTL) and ethane cracker complex in Westlake.
"Having the natural resources and the infrastructure needed to handle these types of large-scale energy projects was a big factor in our success in 2012," says George Swift, president and CEO of the Southwest Louisiana Economic Development Alliance. "We will need about 15,000 construction workers over the next two to three years to keep up with the pace of building at Sasol, G2X Energy, Magnolia LNG, Trunkline LNG, Sempra Energy/Cameron LNG, Talon Midstream, W.R. Grace & Company and other projects in our region."
Swift notes that "there is a tremendous opportunity for workers to come here from throughout the world. Following construction, there will be 5,000 to 6,000 permanent workers needed to run these new plants. We expect to see an increase in our population as a result of all of the new industry coming here."
---
Wayne County Economic Development Growth Engine
Detroit, Mich.
By now, every late-night comedian in America has taken his or her best shot at Detroit. They might want to find new material, as those jokes now appear to be as obsolete as a 1970 AMC Gremlin.
Symbolized by the Chrysler commercial narrated by Clint Eastwood during the 2012 Super Bowl, the comeback of Detroit is on with a vengeance. And it's not just because The Big Three are selling more cars and trucks, although that helps.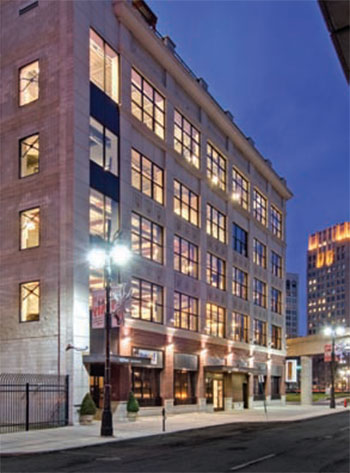 "It's halftime in America," the ad said. But the real story is how Michigan's most important city has once again become the U.S. leader in advanced manufacturing and engineering innovation.
Detroit catapulted to one of the top-performing communities in the nation last year as it secured 10,582 new jobs and $2.2 billion in capital investment. Sizable investments came from Ford, Brose, Quicken Loans and a bevy of entrepreneurial startups.
"With the resurgence of downtown Detroit, we are getting more people coming to take jobs," says Ray Byers, chief development officer for the Wayne County Economic Development Growth Engine. "We are getting young people to move downtown. People are waiting in lines to get apartments and condos. Three years ago, the average monthly parking rate for a downtown space was $60; it is now north of $150."
If Detroit was dragging down the rest of Michigan a few years ago, it is now leading its recovery. "From 2009 to 2012, Wayne County accounted for 30 percent of all new development in the state of Michigan and 38 percent of all new jobs," says Byers. "Our home values are up 22 percent year to date. This is an indication that the economy is moving positively in Detroit."
In other words, no one is laughing anymore.