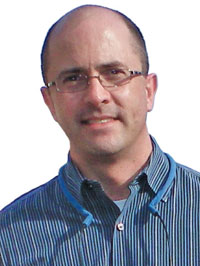 or the first time since I joined the staff of Site Selection 16 years ago, the publication's home state — Georgia — is at the top of one of our rankings, the Top US Business Climate in this case. Governor Nathan Deal and I talked about that in late October, and you will find excerpts of that discussion in the article beginning on page 80. Congratulations to the entire economic development industry in the state, from Gov. Deal's office to the Department of Economic Development to those in the regional and metropolitan communities who work tirelessly behind the scenes to attract companies like Caterpillar, Baxter, NCR and countless others to the state Site Selection has been publishing in for nearly 60 years.
Which reminds me: 2014 will be Site Selection's 60th — Diamond — anniversary, so stay tuned for a January 2014 issue in which we will celebrate that milestone, with gratitude for our loyal readers and advertisers over six decades.
As 2013 draws to a close, I want to welcome two new staff members to our masthead with high hopes for what they will contribute in the years ahead and with admiration for what they have already contributed. Patty Rasmussen joins the editorial staff as Senior Writer, so look for her byline on many articles in the future and a few in this issue. Patty has a solid economic development writing background, so I know our readers will appreciate her contributions to Site Selection and our newsletters and other editorial content as much as my colleagues at the publication appreciate her joining our team. And Sean Scantland joins our art department to help Art Director Scott Larsen and Graphic Designer Bob Gravlee make our publications look better each time you open one in print or online.
I look forward to working on our Top Business Climate ranking editorial each year because it's one of the times we hear directly from you about what you like — or don't like — about the states in which you have facilities. Our survey to that effect, which counts for 50 percent of the ranking, is a goldmine of insights that helps us better understand your priorities so that we can report more authoritatively on the places in which you invest — or omit from your short lists.
We know, for example, that Indiana's recent transition to a right-to-work state put it at the top of one respondent's list of the best business climates.
Arizona placed first on one responder's list due to its "Ease of working a project from start to finish. Economic developers understand business issues and do not think in terms of bureaucracy. They are truly partners in the site selection process."
Nevada: "Ease of access to economic development. Economic development ability to take charge and guide us through incentives and make the transition easy and affordable."
South Carolina ranked first here: "The states that did well on my list are the states that respond quickly to project RFI's and incentive RFP's as well as states that are constantly trying to improve their existing real estate options for any industry. Incentives and real estate are the primary drivers for projects."
Back to Georgia, which won the overall ranking. This comment helps explain why The Peach State has ranked so well in so many previous years, and wins the prize in 2013: "The top states have policies of continuous, unremitting support of economic development. Some states ranked lower may have big advantages at a given moment (such as 'closing fund' incentives) but I am uncertain of their ongoing availability in the long term."
In other words, states either have a longstanding culture of support for economic development or they don't. So keep an eye on the states and other areas that lead in our rankings during the year. They're doing economic development right.