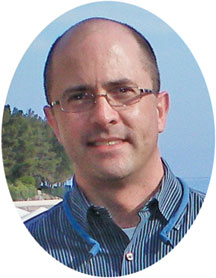 High-Tech Space to the Rescue
f you haven't read a positive article about California's business climate lately, you will find one here on page 97. Lots of businesses need to be in California, but how many want to be there? It turns out many do, and they are now finding a more hospitable business climate in which to operate in the Golden State, as Ron Starner's article makes clear.
California has long had an enviable high-tech industry, and that sector may well be the state's ticket to a new era of economic prosperity. Five California cities made Jones Lang LaSalle's just-released list of the Top High Tech Markets, with San Francisco, Silicon Valley and the San Francisco peninsula taking the top three slots (not surprisingly). Orange County and San Diego come in 21st and 22nd. The ranking is notable more because it includes Baltimore, Minneapolis, Indianapolis and Las Vegas — which aren't typically included on lists of high-tech hubs. But for one state (granted, the largest by population) to have five cities on the list is remarkable. The survey rates the cities according to four factors: high-tech employment, share of US venture capital funding, intellectual capital and innovation.
High-tech activity in all the markets on the list is behind an upswing in real estate values with competition for space in high-tech markets pushing rents to a premium. More importantly, for California and elsewhere, technology markets are creating jobs. For every new innovation job created in a community, five additional jobs are created in the same metropolitan area, the report contends. An increasing number of cities are relying on the high-tech sector for economic growth, and technology enterprises are stimulating real estate recovery and expansion — even driving new construction. This is certainly true outside the US, too, as I saw firsthand this summer in India and Singapore, where high-tech space can't be built fast enough. That is the real estate that matters in those countries and in many others that are evolving to higher-end, knowledge-based economic models. Software engineering takes place in space that used to house BPO operations and call centers in Bangalore and elsewhere in India, for example.
Perhaps the economic developers who are affiliated with the Janus Institute will be tomorrow's experts on how communities can make their way on to lists of top IT hubs. Perhaps some already are. In August, Site Selection publisher Conway Data Inc. announced a new alliance with the Janus Institute and the Janus Forum, an economic development networking and professional education event hosted by noted consultant Robert Pittman each year on Lake Rabun in Rabun County, Ga. The Janus Forum has quickly become one of the most popular events in the economic development sector. Conway brings over five decades of experience in conference and association management to this new partnership, so expect to hear a lot more news about this organization in the months to come.
Enjoy this issue of Site Selection, and let's see if the steps being taken to improve California's business climate bear fruit. They certainly can't hurt.