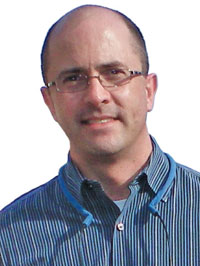 Six Decades in Print. It's a Start.
hirlpool's washing machine plant in Clyde, Ohio, may be bigger than Clyde, Ohio. It's 2.4 million square feet — the largest such plant in the world, big enough to contain 50 football fields. Clyde is home to only 6,000 people, most of whom probably work at the plant. I mention this here because as 2013 drew to a close, Whirlpool announced it is moving production of its front-load washing machines from Monterrey, Mexico, to the Clyde facility, which will require 80 to 100 new positions. This is part of the appliance giant's $1-billion US investment strategy, in place since 2010, which includes expansion of its Clyde factory, other manufacturing facilities and its Benton Harbor, Mich., headquarters.
For 60 years now, Site Selection has been chronicling such capital investment projects, whether the capital was going to Mexico or elsewhere in the world, or coming back to the US, which was increasingly the case in 2013. In fact, the only locations reportedly in the running for Boeing's 777X assembly plant in late 2013 were US locations (see the Alabama spotlight on page 142 for more on that), though parts and components will come from the aerospace giant's global supply chain. By coincidence, 1954 — the year Site Selection began publishing — was the year Boeing built and tested its first commercial transport jet, the 707. The point is that for all the dings to its competitive armor in recent years (high corporate taxation, a tsunami of new business regulations and a shortage of certain skill sets, for instance), the US remains the market of the most strategic importance to our readers.
Not long ago, the US was the only market in which Site Selection publisher Conway Data Inc. had a physical presence, with the exception of some overseas association management representatives at times. Today, CDI has a premier site consulting division (Terrain) in Berlin, Germany, an events division (Red Hot Locations) in London, and company representatives in markets throughout the world, as well as our New York-based PONT Group marketing and public relations division. In addition to managing the Industrial Asset Management Council (IAMC) and its increasingly global membership, CDI is now co-owner of the Janus Institute and the Janus Forum and launched the FDI Association, via its Red Hot Locations division, at the World Forum for Foreign Direct Investment in Shanghai in November. In 2013, CDI launched a Custom Publishing Division that you will hear much more about in 2014.
Site Selection is stronger than at any time in its 60-year history, and CDI's acquisitions and global partnerships will fuel that success in the years and decades ahead. I have had the privilege of working with the best writers in the economic development field for 16 of those 60 years, and the rest of the publication staff is the best at what they do, by far. We are very excited about what lies ahead in our company and in our industry. Washing machines, jetliners — you name it, and we will continue to reveal the strategic significance of capital investment projects, wherever they occur — like no other publication can. Happy New Year!

Mark Arend
Editor in Chief