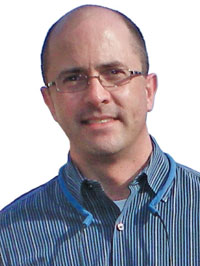 How To Separate the Wheat From the Chaff
an you imagine the horror — or at least the manufactured outrage — that must have gripped Georgia media outlets when they learned June 24th that the Peach State had been named America's Top State for Business by CNBC? I can. Several of them, from top Atlanta TV news outlets to the Atlanta Journal-Constitution daily newspaper to local public radio stations were shocked — shocked! I tell you — to learn that Site Selection had named Georgia its Most Competitive State for 2013 in its May 2014 issue. Making things worse, we had also named Georgia as the state with the best business climate in November 2013.
Well, long story short, the crack journalists at these places sprang into action and ran or broadcast stories attacking our rankings as being nothing more than a Georgia-based publication cheering on its governor and his economic development team. Worse yet, Georgia advertises with Site Selection! So there you go. (So do more than 30 other state economic development agencies and hundreds of local and regional ones, because they want their message in front of our c-suite readers.) Oh, and this publication only has a couple of hundred paid subscribers, so these rankings shouldn't be taken seriously. Begs the question as to why they reported the story so aggressively if that were true, if they actually believed that were true. (None of them, to our knowledge, reported our actual, controlled circulation of more than 48,000 qualified subscribers, highlighting their willful dismissal of data and facts when there's a salacious headline to be had.)
Our rankings would have been ignored by these reporters had the May issue not come out the same month Gov. Nathan Deal was in (and handily won) a primary against whoever his opponent was for the Republican nomination in that race. Gov. Deal's opponents, including Jimmy Carter's grandson running — seriously — on the Democratic side, also chimed in, attacking the rankings as baseless, missing even that opportunity to suggest economic development strategies for the state that would be superior to the governor's.
More importantly, our repeated efforts to set the record straight, to explain our time-tested ranking methodologies to these operations have been ignored. We are taking appropriate steps to see that the record is set straight.
CNBC's methodology is quite different from ours, but they arrived at the same conclusion we did last year with respect to Georgia's business climate. Texas and North Carolina appear in CNBC's top five states for business, and we've been recognizing them for years with Governor's Cups and other awards, because these states are winning capital investment projects in large numbers and have pro-business policies that attract them there. Georgia is now appearing atop such rankings, which is the news peg the "journalists" here in Georgia missed.
You trust publications like this for your business expansion intelligence, not the drive-by media, to borrow a phrase from Rush Limbaugh — that's where the media manufactures a scandal where it doesn't exist and then goes back to cover it. We'll keep delivering the economic development news and intelligence you seek no matter who's running for governor in our home state, or any other state for that matter.
This Technology Centers issue is packed with real news of where knowledge workers are going and how their destinations are attracting them. News you can use. Imagine that.