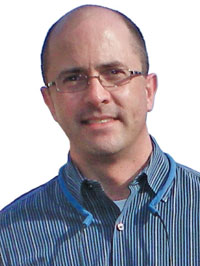 Future Leaders Are Job One
here will you focus your efforts on finding the talent you require for expansion in 2015? STEM majors? Millennials? Veterans? We know from our own research that most companies have definite plans to expand, and that many would have done so by now if they could find the workers they need. The cover story in this issue addresses this and the economic and competitiveness implications of a national skilled-labor shortage. For some insights on how locations are addressing this increasingly critical problem, see the Midwest Region and Alabama Spotlight reports adjacent to the cover story.
You will find much more analysis of workforce challenges and solutions in the year ahead as talent development and retention becomes the make or break business-success factor. The best business plan in the world is only as good as the people available and able to implement it.
Just as I was completing work on the cover story, I came across a new Cushman & Wakefield report, Facing the Millennial Wave, which makes some important points about how to "win the war for millennial talent" — a conflict most companies find themselves in of late. I'll draw your attention to just one point in the hope that you take the time to read the entire report.
According to C&W, companies are now basing their location strategies on access to the millennial demographic. Is that overstating the case?
"In our experience, certain companies are absolutely basing their location strategies on access to the millennial demographic," says Michael McDermott, C&W consulting manager and contributor to the report. "This strategy tends to be pursued by more forward-thinking companies or organizations that possess an established training or mentoring program. The thinking goes something like this: 'Millennials have grown up with technology and their aptitude for change is hard to match. We can teach them our processes and specific job skills.' Companies that target millennial talent are seeking not only to find candidates to fill a role, but also as future leaders to guide the company as their experiences develop."
There is more to targeting millennials than their demographic characteristics, adds McDermott. Finding the millennials with the right skills is the key, and that information will be more readily available in the year ahead than it has been to date. The market demands it.
Finally, millennials with the right skill sets are easy to find in the Atlanta, London, New York and Berlin offices of Conway and its events management, public relations and FDI consulting divisions. Several were honored at a recent company holiday event as Future Leaders, and some new millennials will begin work with us early in 2015. With so much new talent and energy driving our brands, you could say we're the only 60-year-old company that qualifies as a startup. That's how we're approaching the New Year.
On behalf of the Site Selection Magazine staff and the rest of our growing Conway organization, best wishes for a healthy and prosperous New Year.

Mark Arend
Editor in Chief