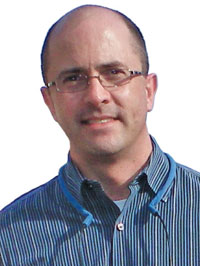 he physical relocation of key innovation assets has now  become a critical competitiveness strategy for companies, universities and even  states." That's one of the key takeaways in "One year after: Observations on  the rise of innovation districts," a Brookings Institution white paper released  June 24th. In the paper, authors Bruce Katz, Jennifer S. Vey and Julie Wagner  reflect a year later on their 2014 paper, "The Rise of Innovation Districts: A  New Geography of Innovation in America," finding, among other things, that the  term is widely applied to areas in the hope of attracting high-tech investment  to urban locations adjacent to research institutions.
I recall encountering the term "innovation districts" — an  urban concentration of economic, physical and networking assets that fosters  innovation and economic growth — with some skepticism, thinking it would work  well in areas' marketing campaigns, but wondering if there was any there there. It turns out there is, and  I didn't have to look much farther than Site Selection's back yard, Midtown  Atlanta, to find it happening in real time.
Hardly a week goes by any more when a major company doesn't  announce its intention to occupy space at Tech Square, adjacent to Georgia  Institute of Technology. Home Depot, AT&T Mobility, Panasonic Automotive  Systems, ThyssenKrupp Elevator Americas, Coca-Cola and GE Energy are recent  examples. Six years after leaving Dayton, Ohio, for suburban Duluth, Ga., NCR  Corp. is moving up to 4,000 jobs to a Midtown site near Tech Square. These  companies want access to the Georgia Tech research expertise around the corner.
"I cannot tell you what a great opportunity this is for us  to be working with some of the best young minds here at Georgia Tech," said  Matt Carey, Home Depot's chief information officer at his company's Tech Square  location announcement in January 2015. "Georgia Tech provides us with a unique  opportunity to get fresh, innovative ideas and forward, out-of-the-box thinking  from students who will be shaping and developing our world of the future."
New residential, office and commercial property investment  dollars are flowing in mid-2015 to Midtown Atlanta, giving credence to the  "profound economic and demographic forces that are altering how we live and  work" cited in the Brookings research.
Is such innovation-based economic vitality confined to  downtown locations? Can a suburban location host an innovation ecosystem? Some  think they can — see the Unconventional Wisdom column on page 6. Then turn to  the other Technology Centers content in this issue to learn how areas are  building the critical mass of talent, research and economic opportunity to  position themselves as Locations of the Future.
Just one caveat as you begin to peruse this issue: Watch out  for all the drones.