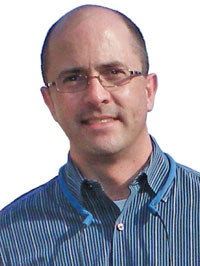 What Four Trucks and Five Jobs Cost
he more bloated the federal government gets, the more  incumbent it is on the states to provide the location attributes that still  make a US location desirable. I'll bet that's why almost seven years into the  Obama Administration, 31 of 50 governors are Republican, as are the clear  majority of state houses. They're more likely to enact measures that grow  economies and create jobs. It's also why right-to-work laws are now in place in  24 states, up from 22 just a few years ago, and it's becoming a possibility if  not a likelihood in several more.
Newly elected Gov. Bruce Rauner of Illinois finds his state  sandwiched between two right-to-work states and the prospect of such  legislation being debated, if not passing, in its three other border states —  Wisconsin, Kentucky and Missouri. New Hampshire and New Mexico are two more  states where the notion is gaining traction as Southern right-to-work states  continue to dominate in attracting large automotive and other industrial  facilities.         
This is not to say a state must be right-to-work to be  successful — it doesn't. Companies will invest in the location that best meets  their workforce, logistics and cost criteria. It helps if a state has  competitive workers' comp rates, relatively low business taxes and a regulatory  climate that's not stifling. But is it a coincidence that nearly all the states  with no or low corporate income tax are right-to-work — or moving in that  direction?
Kentucky is a Site Selection Governor's Cup winner for new  projects per capita announced in 2014, and it is not yet right-to-work, though  Warren County — the Bowling Green area — passed such an ordinance late last  year. This move toward localized right-to-work zones, as Gov. Rauner is proposing  (see the Illinois Spotlight in this issue) is one we will chronicle in these  pages as states and local communities compete with neighboring states — and  globally — for capital investment and the jobs it brings. Texas claims the  other Governor's Cup, for total project activity in 2014 — we congratulate Gov.  Greg Abbott and Kentucky Gov. Steve Beshear for their states' business  expansion success. The cover story, illustrated so effectively by our own  production coordinator and designer, Bob Gravlee, explains what's behind their  success.
Not to dwell on Gov. Rauner's situation (Governors Abbott  and Beshear get plenty of attention in this issue). But I was struck while  writing the Illinois Spotlight just how stark the choice is between Illinois  and neighboring states, particularly where workers' comp rates and other  business-climate measures are concerned. In that article you'll hear from a  trucking business owner who can barely get quotes from workers' comp carriers,  let alone the insurance. A few years ago, he could have saved $450,000 in  workers' comp alone by moving his business to Iowa, just a few miles away.  That's the equivalent of four new trucks and five new jobs, he told me. He  stayed in Illinois, and today he's confident that better days are ahead. He's  counting on you, Gov. Rauner.