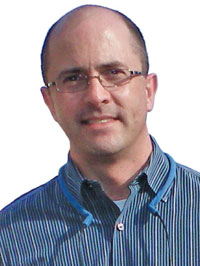 When 'You're So Predictable' Is a Good Thing
ach November I have the privilege of standing with a  governor at a press conference to announce his or her state's first place  finish in our annual ranking of state business climates. November 2nd marked  the third consecutive year I've done so with Gov. Nathan Deal of Georgia.
States win this recognition on purely objective and  quantifiable measures — project announcements that meet the muster of the  Conway Projects Database and a survey of corporate site selectors are the main  ingredients. Winning twice in a row is great for any state. It says the first  win wasn't a flash in the pan, and that strong business climate dynamics are in  place. A three-peat is a pattern, and it says those dynamics are paying off  handsomely.
What's behind Georgia's performance? Discovering that is the  real privilege, because it means sitting down with the winning governor to  discuss what he or she and his or her economic development team are doing  that's working. Last month Gov. Deal welcomed me to his office in the state capitol  for the discussion, and you will learn much from the candid discussion in this  issue's coverage of the business climate ranking.
Bottom line: a fiscally sound state is in a much better  position to deliver to capital investors what they most covet when they're  planning new or expanded operations – predictability. That's the heart of a  state business climate. Not a recently passed tax or regulatory reform, though  that helps. Not a recent boost in infrastructure spending, though that's a  positive, too. Not a newly packaged commitment to STEM programs or other  education initiatives, though they're critical components. Not even a widely  praised workforce training program alone can separate one state from the rest  of the pack, although such programs are essential. Combined, those are all  great tools, but without strong fiscal management (resulting hopefully in high  bond ratings and lower interest costs), what state can guarantee corporate  investors any kind of future business success?
For the foreseeable future, Georgia can. We congratulate  Governor Deal, Economic Development Commissioner Chris Carr and their  respective teams — and the state legislature for its part — in this third  consecutive first place finish. Collectively, their support of the film industry  alone is resulting in massive investment — $6 billion by one recent measure.  States that cannot sustain incentives in that arena are watching television and  film production operations beat a path to Georgia's door. That's just one  industry. But it's not just about incentives — available workers are the real  draw, and Georgia is making all the right moves to deliver them, as the cover  story explains.
You will also find in this issue an expert take on the  current pace of foreign direct investment into the United States and why US  locations are bulking up on FDI, another on the enduring importance of location  seen through the prism of incentives, a current (and also expert) summary of  why US companies are reshoring, and very expert insights from senior corporate  executives in the medical devices, aerospace and other key industries on why  they invest where they do.
I predict you will thoroughly enjoy this last  issue of 2015. Let's do it again in 2016.

Mark Arend
Editor in Chief