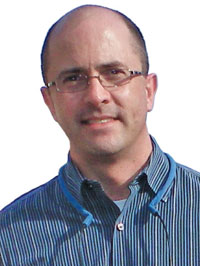 Why Our Rankings Resonate
Mulling topic options for this letter to the readership and  our advertisers, I kept coming back to one, so here it is: It's time to remind  our circulation and our stakeholders how we arrive at rankings and economic  development agency award recipients throughout the year. Why now? Two reasons.  First, in the heat of political campaigns — state, national and otherwise —  political foes of those benefiting from our recognition, and press doing their  bidding, seek to poke holes in our methodologies and then pretend to be  interested in those methodologies only after their erroneous articles have  appeared in print. I have addressed this previously and am reminded each time  how seriously these players take us. Which they should.
Second, some have suggested that areas appear higher in our  rankings to the extent they support the magazine financially. Never has this  been the case in the 61 years we've produced rankings. Here's why: We're  journalists with integrity and a long-term view of credibility and success. We  don't need to do business that way — to manipulate data for short-term  financial gain. We instead produce reports that the industry can trust without  question. Site Selection is the only economic development publication that  arrives at its rankings and award recipients by virtue of actual new project  announcements logged into our New Plant Database. We look at those numbers both  in total and on a per capita basis, so states and metros with smaller  populations are recognized for their economic development success and the  prosperity that ensues.
Here's some inside baseball for you. At the end of each  production cycle, when every page — editorial and advertising — is prepared for  transmission to the printer, I personally approve each page, and all pages are  reviewed for any final corrections by other editors, as well. As anyone on  staff remotely familiar with this process will attest, it is only at this time  that I and the other editors even know who's advertising in a given issue. As  much as we appreciate ad support then and at all times, that's not information  we need, nor do we seek it on the editorial side of the house during the course  of reporting and editing content.
This might seem like an anachronistic stance in 2015, and  perhaps it is. But it has served us well for more than 60 years. It is not a  policy I intend to change.
Now, about that content. You will find in this issue our  most comprehensive Global Infrastructure Report yet. If you haven't found  pointers about areas to explore more thoroughly based on one of this report's  several components, then you probably haven't finished reading it. We recognize  Canada's Best To Invest provinces and areas and the Top US Utilities — based on  actual economic development success in the past year. Remember how that works?  And there's a detailed roadmap in the Texas Spotlight on how Facebook picks its  data center sites — a fascinating read, I assure you.
So, on behalf of my excellent staff and the  entire Site Selection team, please enjoy and use the many insights you will  find in this and every issue, confident that it is produced the old-fashioned  way — with the reader in mind.