Ever wonder how Walmart became the largest company in the world? Or how Tyson Foods became the largest meat producer in America? Or how J.B. Hunt Transport Services became the nation's largest trucking company?
The story behind the meteoric rise of each of these firms begins in Arkansas. It is a remarkable tale of entrepreneurship, risk-taking and visionary leadership. When the established players in retailing, protein production, and transportation and logistics zigged, the founders of Walmart, Tyson and J.B. Hunt zagged.
Today, all three brands are household names, but they all have their origins in Arkansas. Sam Walton, a former J.C. Penney employee who founded Walmart in 1962 in Rogers, Arkansas, laid the foundation for that success when he famously said, "The customer is the boss."
But things weren't always coming up roses for these entrepreneurs, or for Arkansas. From 1940 to 1955, Arkansas lost 13% of its population as some 251,000 Arkansans left the state to seek out better job opportunities in other places.
Fortunes changed once a notable influencer was recruited to Arkansas. Winthrop Rockefeller was persuaded to start his post-military life after World War II in Arkansas by Frank Newell. As founding chairman of the Arkansas Industrial Development Commission, Rockefeller recruited 600 companies and more than 90,000 jobs to the state.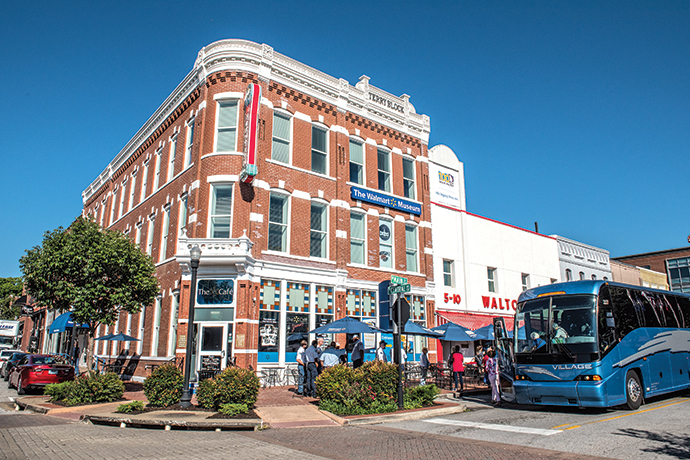 Other risk-takers were Witt and Jack Stephens, local bankers who took a chance on Walmart when others wouldn't. They raised the money and led Walmart through its IPO, launching Sam Walton's fledgling company from $32 million in annual sales to the $515 billion behemoth that Walmart is today.
J.B. Hunt was a truck driver who was driving his route from Little Rock to St. Louis when he stopped in Stuttgart and partnered with farmers to turn rice hulls into poultry litter. The J.B. Hunt trucking company was formed shortly thereafter.
Innovation Never Stops
The list goes on, and it continues to this day. In April 2015, Jeston George founded Apptegy, an education technology company in Little Rock. He secured in-state venture capital to launch his product. He started it because, as an uncle, George wanted to know when his nephew's school programs were scheduled. He found that local schools lacked a centralized tool for sharing information with the families of students. In five years, Apptegy has grown from a startup in George's spare bedroom to one of the fastest-growing ed-tech firms in the U.S.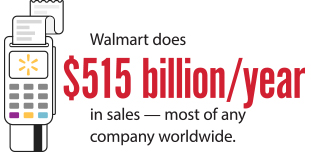 Other recent success stories have cropped up as well, including Movista, Intimidator, Venture Center, Supply Pike, Bad Boy Mowers, West Rock Coffee and First Orion. Founded by former Axiom CEO Charles Morgan in 2008, First Orion is a telecommunications technology company that is building a new headquarters for 200 people in North Little Rock. If you've seen the message "Scam Call Likely" pop up on your smartphone, it's there because of the technology enabled by First Orion.
Even the established giants are getting in on the entrepreneurial act. Walmart just launched its premium subscription service called Walmart Plus, which offers subscribers to its $98-a-year platform benefits like unlimited delivery, discounts on gas and scan-and-go purchasing at any of its bricks-and-mortar stores anywhere in the world.
Economic Development Changes
Innovation is also embedded in the DNA of the Arkansas Economic Development Commission. When state business leaders realized that people were not coming back home to Arkansas to search for postwar jobs in the late 1940s, C. Hamilton Moses of Arkansas Power & Light organized a group of executives statewide into the Arkansas Economic Council.
That group eventually became the Arkansas Industrial Development Commission, which located its first company, Gay Apparels, in Cotter in April 1955. Over the next decade, under the leadership of Chairman Winthrop Rockefeller, the AIDC would recruit 600 more firms to Arkansas and generate an annual statewide payroll of $270 million.
By 1974, Arkansas was squarely in the game for foreign direct investment. Bekaert Steel Wire Corp. of Belgium located a plant in Van Buren that year — a $40 million facility that was built on the Arkansas River. Two years later, the state would open its first international office of AIDC in Brussels, Belgium. Offices later followed in Tokyo in 1985 and Taipei in 1988.
In 1979, the agency changed its name under the leadership of then-Gov. Bill Clinton to the Arkansas Economic Development Commission. Clinton wanted to broaden the meaning of the agency to reflect involvement in the total economy rather than just manufacturing. Other southern states, like Georgia and Texas, had already adopted similar name changes, and Clinton wanted Arkansas to compete with those states for the best jobs and the best industries.
---
"They all determined that they were not going to be followers. They were going to be leaders." 
---
It was a spirit of entrepreneurism that reflected the roots of industry titans like Sam Walton, J.B. Hunt, John W. Tyson, Witt and Jack Stephens, William Dillard, Charles Murphy and Joe Ford — Arkansas legends whose legacy of leadership lives on to this day.
Clint O'Neal, executive vice president of global business for the Arkansas EDC, says that all of these titans were bound together by "a lot of ingenuity and an independent streak. They all determined that they were not going to be followers. They were going to be leaders."
When they added a spirit of teamwork and collaboration to their unparalleled work ethic, notes O'Neal, Arkansas became an unstoppable force.