W
hat ingredients are necessary to produce a great film? A good cup of coffee to start. A polished script, adequate equipment, and talented actors are a must. Though arguably, the most important elements to the film director are a breathtaking location to set the scene and a skilled workforce to put their dream into action. For dessert, a cherry on top in the form of incentives will fit the taste of any cinematic production.
From independent films to award-winning major releases, Arkansas has been the destination of fan favorites including "A Soldier's Story," "Sling Blade," "Walk the Line," "Mud" and many more classics for decades. Over 96 years since the first motion picture was filmed in the state, the Arkansas film industry has blossomed into an artistic hub for small creators to cultivate original content to share with film lovers far and wide. For 15 years, Arkansas Film Commissioner Christopher Crane has had a front-row seat to watch the industry take on a life of its own. "It's a wonderful living, and it allows people who take part in the creative economy to live in a place that they love, doing something they love," he said.
Hook, Line and …
Arkansas' beaming natural geography allows for filmmakers to be unbound from pricey studio sets. The state's diverse landscape provides directors with a rich collection of locations. Directors can bring a film to life on screen by taking advantage of Arkansas' abundant access to charming urban settings or lush rural settings, which stretch from the foothills of the Boston Mountains down to the Delta plains. Few other states can provide the variety of locations like Arkansas can, proving to be both pleasing to viewer's eyes and easy on production's wallet.
The state annually hosts about 15 film festivals like the Bentonville Film Festival, Fort Smith International Film Festival, Fayetteville Film Fest, Ozark Media Arts Festival and more. Each year, dozens of local and international independent films are submitted to be shown, manufacturing a refreshing supply of original content filmed in Arkansas. These festivals serve as a venue for community collaboration and networking, and indirectly bring millions to the state's local economies through tourism.
Based on 2020 Bureau of Labor Statistics data, the Motion Picture Association reports the Arkansas film industry is responsible for over 4,910 indirect jobs, including local vendors and other businesses impacted by production brought to the state.
A healthy stream of production in Arkansas provides colleges and universities an advantage for new talent to immerse themselves in the industry. Participation in festivals, events and local productions yield first-hand experience in the process of creating a film and learning the ins-and-outs of the production cycle. This allows for state institutions to implement updated curriculum into film programs that helps the future workforce be ready to enter the industry once they graduate.
"We have these fantastic festivals within the state that allow up-and-coming filmmakers to meet and listen to people who are successful in the craft, giving them the confidence they need to go on and create themselves," says Crane. "I think that plays into creating our next wave of content developers."
Creatives can find their role in the industry regardless of age or profession. Organizations like the Arkansas Cinema Society aim to build a network of filmmakers and enthusiasts to collaborate with seasoned industry talent. These opportunities foster a solid crew base for non-resident productions to hire instead of outsourcing.
... Sinker
Attracting production to the state plays a lead role in supporting those festivals. Unlike film hubs California, Georgia and New York, Arkansas has incentives that start at a much lower cost to filmmakers to support them throughout the entire production process. California Film Commission's tax credits start at $1 million minimum, while Georgia's Film Office has a $500,000 minimum spend. As an either-or state, productions in Arkansas can qualify for a tax credit or rebate. The incentives are the same in each: 20% for goods, services and non-resident labor, rising to 30% if production uses Arkansas labor. To qualify, filmmakers must estimate spending a minimum of $50,000 within six months for in-state post-production, or $200,000 within six months of in-state production on one project.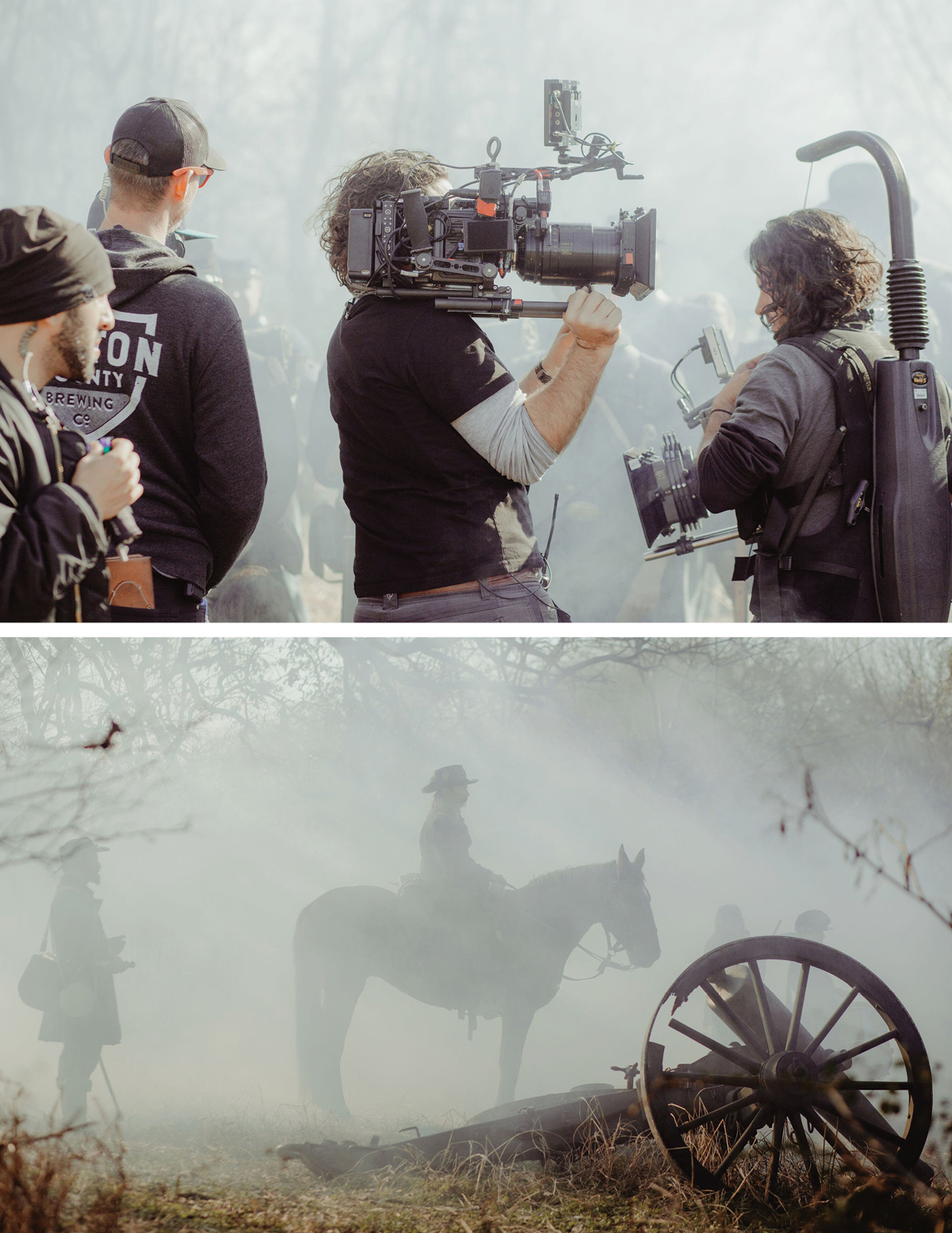 Photos courtesy of Arkansas Film Commission
Crane notes that Arkansas has producers that have returned time and time again to film new projects, "They found a place that embraces them. They love our crew base, our topography — and we've got a good incentive program," he says. "When you have a set of producers that have just kept coming back to the state, that speaks volumes."
Having established a successful independent market, resident writers, actors and production crew members don't have to relocate to East and West Coast film hubs to secure a job in the industry. These benefits remain evident as the market in Arkansas continues to grow each year, producing over $150 million in wages and supporting over 2,600 jobs.