W
hen major league baseball pitcher Tim Hudson entered the free agent market at the end of the 2013 season, he entertained offers from a number of teams before deciding on the San Francisco Giants. "Let's be honest - one of the biggest things to consider is whether the team will have a chance to win," says Hudson's wife, Kim. "But part of it is that you're going to spend two-thirds of the year in this place and you want it to be a place you're going to enjoy. You'd be hard-pressed to find a place you'd enjoy more than the Bay Area."
The Hudsons had previous experience living in the region. He began his career in Oakland in 1999 before a stint in Atlanta (2005-2013), and always hoped to have the chance to return. "When we were with Oakland, we lived in the East Bay are, in San Ramon," Kim says. "It's a great place for young families - it's more a suburb."
This time, with older children, the family decided to do something different, opting to live within the San Francisco city limits. "We live in the area called Cow Hollow, right outside the Marina district up on Union Street," she says. "The end of our street backs up against Presidio Park. You can walk to restaurants, shopping and take public transportation if you want to. You can see the water from the end of the block. We can bike and do a bunch of other things we weren't able to do out there the first time. We have the best of both worlds."
Kim says the variety of both geography and activities in the region make for an outstanding quality of life. "Northern California and the San Francisco area really have a little bit of everything," she says, "The beach, the water, the mountains, hiking, the city and all the things going on there. There are very few places where you can get that many things in a relatively small area."
" Every time I see a really tempting job elsewhere, it never seems worth it to leave here."
- Oakland Museum of California's Christine Osborne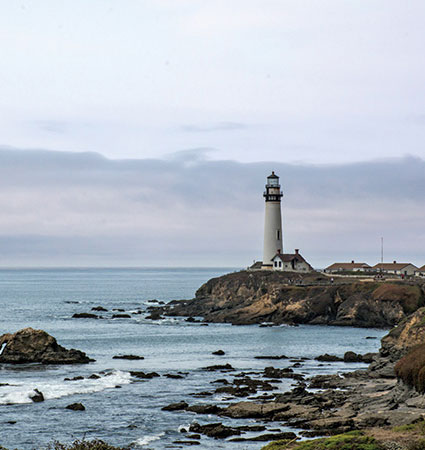 In 1999, New Jersey-born Christine Osborne decided she wanted to live somewhere other than her home state before she was thirty. Osborne worked in the publishing field and winnowed down a list of places she could live - including New York, Boston and Chicago - before selecting San Francisco. She's lived in nearby Oakland the past 15 years.
Osborne says the state offers amenities she couldn't get elsewhere. "The California coastline is pretty spectacular, as are the mountains," she says. "But overall, I think it's more about the proximity of everything. California is a huge state, but living in the Bay Area I can be on the bay in a few minutes and at the ocean seeing and listening to crashing waves in under an hour. In the winter, cross-country skiing or snowshoeing is only a three-hour drive."
Cultural opportunities also abound. "I grew up with access to the world's best music available in New York City," she says, "But the San Francisco Symphony rates up there with NYC, particularly when you get to see Michael Tilson Thomas conducting."
Now working at the Oakland Museum of California, Osborne can hardly envision a life elsewhere. "I suppose I could start over again and find other places to hike, other places to eat, another choir to sing with, another neighborhood that straddles the line between urban and outdoorsy, a good job, etc.," she says, "But every time I see a really tempting job elsewhere, it never seems worth it to leave here."
---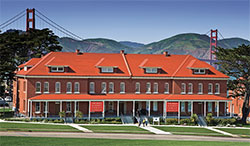 More Than Theme Parks
There's more to California than Disneyland and Knotts Berry Farm. Christine Osborne suggests a visit to the Oakland Museum of California to learn about the state's art, history and natural science. "It also distinguishes itself from a lot of other museums by focusing on community building and giving visitors participatory experiences," she says.
The Walt Disney Family Museum in the Presidio focuses on Walt Disney the man, not the company. "It's about creativity, drive, innovation and inspiring people to be creative," Osborne says. "It's filled with lots of personal memorabilia from Walt Disney's family, as well as amazing art work from Walt and animators he worked with over the years."
The J. Paul Getty Museum at the Getty Center in Los Angeles is home to European paintings, drawings and sculpture as well as European and American photographs. The J. Paul Getty Villa in Malibu serves as an educational center for the study of the arts and cultures of ancient Greece, Rome and Etruria. Approximately 44,000 pieces of art are housed at The Villa with 1,200 on display.
The Pasadena Museum of California Art (PMCA), which opened to the public in 2002, focuses the spotlight on California art, architecture, and design from 1850 to the present. The Natural History Museum of Los Angeles County has one of the world's most extensive collections of natural and cultural history. Visitors engage with exhibits demonstrating the interconnectedness of mankind to nature.