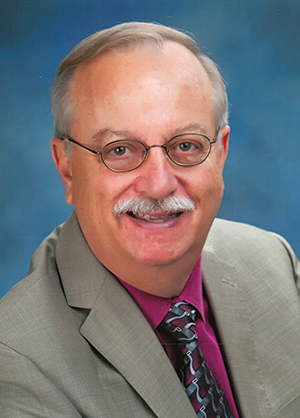 A city that once served as the navel orange packing capital of California now has its sights set on being the destination of choice for both world-class technology companies and entrepreneurs.
Judging by the returns of the past two years, Redlands in San Bernardino County is well on its way toward accomplishing its goal.
Mayor Paul Foster, who has served on the City Council since 2010, says that his city of 70,000 people is unlike any other in Southern California. From tree-lined streets filled with Victorian mansions to one of Amazon's largest and newest ecommerce fulfillment centers, Redlands offers something for everyone.
In a recent interview with the California Investment Guide, Foster outlined his city's successes and mission while articulating his own personal vision for this oasis in the Golden State.
What have been the biggest economic development wins in Redlands over the past two years?
MAYOR PAUL FOSTER: We have three or four very unique destination environments. One is our historic downtown. We are blessed with being a historically rich community and much of it has been saved. Two successes stand out there. One is the Packing District being developed by the owner of Esri — the largest global mapping firm in the world.
Owner Jack Dangermond is working to attract the young, mobile, high-tech employees that he needs, and to do that he is investing in our community. Esri is headquartered in Redlands. The reason they are here is because Jack Dangermond and his family were born and raised in Redlands. Having his organization here is truly a blessing. They are putting the Packing District together just north of our new Redlands Rail Project transit village. It will be anchored by either a Whole Foods or a Sprouts and will include some outdoor bistro dining. We are excited about it coming.
Another project is the adaptive reuse of the historic Mutual Orange Distribution (MOD) Packing House. The MOD is owned by the city and located adjacent to a 14-screen theater in our historic downtown. We are in the process of selling the building to a developer who will be adaptively reusing it for farm-to-table dining and upscale boutique cooking venues. It will include outdoor dining with herb gardens and local winery and brewery options as well as entertainment.
Working with local developers and brokers, the city's economic development staff assisted with the location of several major retail tenants in an area of town known as "the donut hole". We helped bring about 600,000 sq. ft. of retailers and restaurants and a 16-screen cinema. The development known as Mountain Grove now has a Hobby Lobby, a Kirkland's, a Justice, and many other well-known brands.
These projects will drive sales tax revenue for the city.
In terms of large industry, we brought one of the Amazon distribution centers here in 2014. Their needs were substantial and we accommodated all of them — including additional generators to deliver massive power. Some 1,400 full-time positions were available for citizens of our community and the people of the East Valley.
Redlands was famous for packing oranges. We were the navel orange capital of the world during the late 1800s. Citrus has gone by the wayside as a major industry here. But we have preserved over 200 acres of city-owned groves in our city. We want to make sure that citrus is part of the farm-to-table experience here.
What are your top economic development priorities for Redlands for the next two years?
FOSTER: The first is to get all of these projects completed. The MOD packing house is a 24-month project. We are focused on driving more private investment into the city while delivering a quality-of-life experience for our residents. We value our parks and trails. We will preserve this for future generations. This is important and it is what attracts businesses to our community.
Secondly, we have embarked on a comprehensive general plan update. We are within nine months of completing that project. The goal is to create a roadmap that attracts businesses to Redlands. It will attract high-quality businesses. We will have three transit stations in Redlands — one in Downtown; one at the University of Redlands; and one at the Esri project. Our university is one of the finest small colleges in the nation. It is traditionally ranked in the top 25 in the US.
Amenities such as restaurants and cleaners and drugstores will be all located within a short walking distance of these three destinations in our city. People want to be connected with the diversity of amenities. A large outdoor music festival is held here each year, and the largest collection of Lincoln memorabilia west of the Mississippi is located here.
What makes Redlands an attractive and competitive business destination?
FOSTER: Redlands can easily be described as a place where tradition and innovation thrive. We are 127 years old. We have some of the largest Victorian mansions in the state of California, and we have Esri, a world-class technology firm. We have the University of Redlands and our own wonderful Redlands Community Hospital. Shared tradition and innovation are side by side.
Esri is listed by Forbes' as the fourth-best mid-sized employer in the country. Major retail users like Amazon, BMW, Kimberly-Clark, La-Z- Boy and Mattel have all found Redlands to be a great location. Nearly 33 percent of our city's population has an annual household income of more than $100,000.
The Ontario Airport, San Bernardino Airport and Redlands Airport make us a strategic place for businesses to be.
I was first elected in 2010. Since that time the City Council has made economic development one of the highest priorities for the city. To do that, we knew we had to make this a very business-friendly city. We had to do that to be competitive in a very dynamic Southern California market.
What resources are available in Redlands to help businesses grow?
FOSTER: Site search assistance; preliminary plan reviews to give developers quick feedback; a one-stop streamlined permit process to expedite permitting; and dedicated staff to a development. We offer free site-specific market analysis; energy-efficient financing; great workforce development and training assistance programs; and a staff member assigned to each employer to help them recruit and train workers; job matching and job fairs.
The Federal Work Opportunity Tax Credit certification is available to employers at no cost up to $2,400 to $3,600 per employee. Another $8,500 per qualified employee over two years is available through the Federal Welfare to Work Tax Credit certification.
The California Competes Tax Credit Program is available here. Esri was awarded a $2-million tax credit for its expansion project in 2015. Our goal is to be a full-service supporter to any business that wants to relocate here.
We see an eastward movement of firms in Southern California. We track the growth closely. There is a huge migration of population east from Los Angeles and Orange counties because it is more cost effective for people to live out here. They are already skilled and experienced and they would rather work here. We see a lot of that eastward movement in logistics.
When your tenure as Mayor is over, what would you like your legacy to be?
FOSTER: For myself and the City Council, we would like people to say that we were able to attract high-quality and superior businesses to Redlands while maintaining the unique and Victorian nature of our community. That we never lost the small-town feel even as we grew.
I would add that we offer a very unique opportunity for business in Redlands. We have areas with new retail names like Banana Republic and others. We have an area set aside for logistics and housing. We have a new Super Walmart coming to the northwestern part of our town.
Downtown has this beautiful historic district. It is a very walkable community. It makes Redlands completely different.