A Southern California startup with deep roots in France and China wants to change the way you think about your daily routine and the common household products you use all the time.
Dagoma, a high-tech venture in the small town of Goleta in scenic Santa Barbara County in the hills above Los Angeles, may not be well known now. But CEO and co-founder Matthieu Regnier thinks that's about to change.
"We are a 3D-printer manufacturer in Europe, but we wanted to expand into the biggest market in the world," says Regnier. "That's why we came to the USA, and we saw California as a great place to grow. We can reach San Francisco and Los Angeles from Goleta."
The maker of the $249 Neva, a desktop 3D printer, Dagoma designed its product "so that even a 3-year-old child can use it," says Regnier. "We made it smart. It auto-calibrates when running out of filament, and pulls out filament automatically when you're ready to change the color. With the Neva, you can 3D print anything you imagine."
From lamps and toothbrushes to pots and pans, the Neva is designed to make everyday household objects, whether simple or complex, and to make them ecofriendly using biodegradable materials.
"We were living in China and working on a side project on an affordable, collapsible bicycle," says Regnier, who like his co-founder hails from France. "We were researching a 3D printer that could do all of this when we discovered the ultimate solution. The bikes were cool, but the printer is awesome. Since that breakthrough discovery, we put the bike on the side and have concentrated our work on the printer."
The idea was to produce a 3D printer and make it available and affordable in the fastest-growing markets around the world. Regnier says Dagoma found exactly what it was seeking on the coast of Southern California.
---
"New technologies are here. A lot of warehouse space is here. Airports, FedEx, UPS and all the major shippers are here. Plus, we're right in the middle of California, the largest market in the U.S. It just makes sense to locate our company here."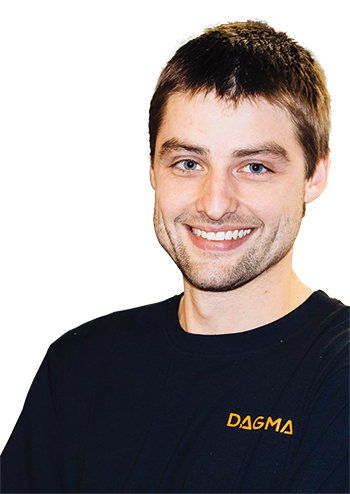 ---
"New technologies are here. A lot of warehouse space is here. Airports, FedEx, UPS and all the major shippers are here. Plus, we're right in the middle of California, the largest consumer market in the United States," notes Regnier. "It just makes sense to locate our company here."
Rapid Growth Propels Firm to Expand
With 25 employees and a 10,000-sq.-ft. factory, Dagoma is off and running, says Regnier. "We hire engineers and skilled technicians. By mid-July 2017, we were producing 20 to 30 printers every day," he adds. "And we can sell our products to customers all over the country on our website, Dagoma3d.com, and Amazon."
Santa Barbara County and state officials were very helpful to Dagoma in the startup and ramp-up stages, Regnier says. "We'll need bigger space soon," he notes. "We'll expand our factory as soon as we reach our goals. In fact, we plan to expand our headquarters and factory space here and open two more factories somewhere in the U.S. in the next two years. It will depend on where we sell the most printers. Our mission is to make 3D printing accessible to everyone."
Big ideas are the name of the game in California. To support ideas like those of Dagoma and other startups, California recently launched the iHub program. The California Governor's Office of Business and Economic Development (GO-Biz) supports 15 designated Innovation Hubs stretching from San Diego to Redding.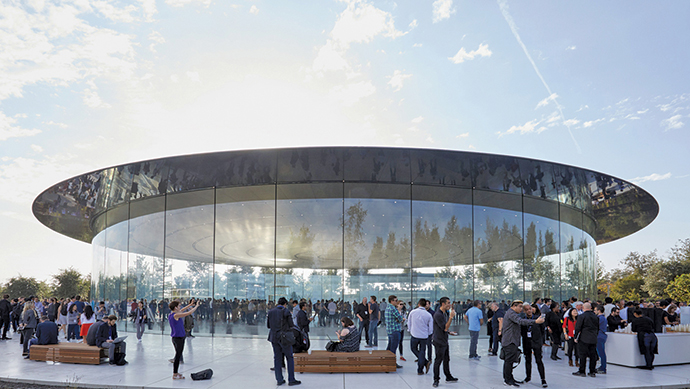 These iHubs stimulate partnerships, economic development and job creation around specific research clusters. The iHubs leverage assets such as research parks, technology incubators, universities and federal laboratories to provide an innovation platform for startups, economic development organizations, business groups and venture capitalists.
The Innovation and Entrepreneurship Unit with GO-Biz is the state's primary point of contact for promoting California's innovation infrastructure. GO-Biz employs iHub coordinators in 15 locations around the state, including Chico, Fresno, Los Angeles, Palm Springs, Riverside, San Francisco, San Jose, Stockton and Sacramento.
The San Jose iHub, in the heart of Silicon Valley, brings together partners such as San Jose State University, Stanford University, University of Santa Cruz, San Jose BioCube, Lawrence Berkeley National Laboratory and the Joint Venture Silicon Valley Network.
The San Jose iHub also ties together some 20 accelerators, incubators, makerspace and co-working spaces into a highly advanced "urban tech ecosystem" that supports entrepreneurs, inventors, makers and other creative types throughout the area.
California Leads U.S. in Startup Success
By all accounts, the iHub program is paying dividends. A recent study ranked U.S. universities by the number of alumni entrepreneurs who got the most funding or had the most valuable exits for their companies in the past 12 months. Stanford alumni ranked No. 1 with 138 exits, while UC Berkeley ranked No. 3 with 45 exits. UCLA ranked No. 10 and USC ranked No. 11.
The Kauffman Index of Startup Activity also confirms that California leads the country in successful innovation and entrepreneurship. Kauffman's 2017 index ranks California No. 1 in the nation in producing successful startups. Among large metropolitan areas, San Jose ranks No. 6, San Francisco-Oakland ranks No. 7, and San Diego ranks No. 12.
Cushman & Wakefield's annual Tech Cities study, which ranks the Top 25 Tech Cities in the U.S. each year, showed that San Jose (Silicon Valley) remained the nation's top technology market for job growth, income growth, net absorption of office space, and rent growth. C&W ranked San Francisco the No. 2 top tech market, while San Diego ranked ninth, Oakland-East Bay ranked 13th, and Los Angeles ranked 18th.
Finally, CityLab took a look at the nation's top venture capital markets and concluded that San Francisco and San Jose ranked first and third, respectively, in total venture capital investment in 2016, with $23.4 billion and $6.7 billion.
Other top-performing VC markets in California last year included Los Angeles at No. 5 with $5.5 billion and San Diego at No. 6 with $1.55 billion, CityLab reported.