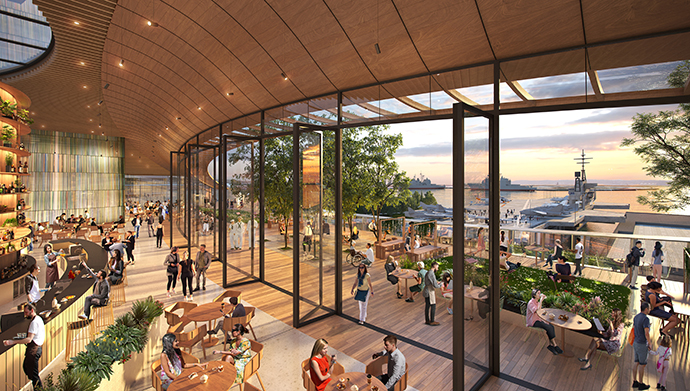 According to Statista, the highest value of VC investment in the U.S. was observed in California — approximately $65.6 billion in 2019. For new companies with limited resources this unparalleled access to venture capital is attractive and has contributed to the state's reputation for startup success.
The Golden State is known around the world for its entrepreneurial ecosystem and life-changing innovations. In WalletHub's 2019 Most Innovative States rankings, California placed sixth overall and was ranked as the No. 2 best "Innovation Environment" — behind only Massachusetts.
Home to the biggest names in technology, California has a legacy of churning out successful startups. From Apple and Google to Tesla and Snap, Tinder and Hulu, California companies are taking the world by storm. With the presence of so many innovative tech giants, and key research from the state's universities and laboratories, talent-rich California provides the ideal atmosphere for entrepreneurship.
Life Science on the Waterfront
In September, IQHQ, Inc. a life science real estate development company, acquired an iconic development site along San Diego's waterfront. The new site, the San Diego Research and Development District (RaDD), is already under construction.
With new office, lab and support retail space, the RaDD is situated on more than 8 acres and occupies three entire city blocks — representing the largest urban commercial waterfront site along California's Pacific coast. With entitlements secured and key foundation permits already in-hand, completion of the initial phase is anticipated in summer 2023.
With an 82% increase in life science employees over the last decade, San Diego is the third largest life science market in the United States that is experiencing a growing demand for new Class A office and lab space. The RaDD will attract top tenants and talent that will be drawn to this premier work-live-play campus with remarkable access to transit, housing, dining and top amenities.
"San Diego has some of the brightest minds and innovative companies that have made our region a hub for groundbreaking research and discoveries," said Mayor Kevin L. Faulconer. "The Research and Development District will transform our waterfront and bring top-tier life science companies to downtown. Congratulations to IQHQ on this exciting project and we look forward to seeing this district come to life!"
Taking California to Task
In 2019, the Governor's Office of Business and Economic Development (GO-Biz) launched a historic, new Entrepreneurship Task Force to help bridge the gap between the state and its entrepreneurial community.
"We must make sure that the California economy continues to grow and prosper in a way that takes everyone into account," said the Governor's Chief Economic and Business Advisor and Director of GO-Biz Lenny Mendonca. "By going out and actually listening to entrepreneurs across the state, this Task Force will provide strategic guidance and advice to the State helping improve and modernize interactions with entrepreneurs and small businesses. By doing so, we maintain California's innovative edge."
The Task Force is comprised of a broad and diverse group of individuals who represent high-growth businesses as well as small and medium-sized firms from across the state. It is chaired by Dilawar Syed, President and CEO of Lumiata.
"California has led the way as a powerhouse in innovation and entrepreneurship globally. In a changing global dynamic, we must continue to lead with products and services that change the world," said Syed. "The Entrepreneurship Task Force is a historic bridge between the entrepreneurial community and Sacramento, ensuring next generation businesses have the support they need to succeed."
Issues tackled by the Task Force will include: retaining and advancing California's global competitive edge and leadership, addressing barriers to accessing capital, helping open markets, providing resources and enabling strong networks, and tackling marketplace challenges such as promoting a skilled, globally competitive workforce.