Over the last 30 years, Metro Denver has diversified its industries and fueled explosive population growth. Once an oil and gas-dependent economy, today the region is a thriving hub of technology, innovation and recreation. That same economic diversity is poised to see the metro region enjoy a healthy economic rebound post COVID-19.
People from around the world are attracted to Denver's amazing quality of life, high quality education systems and seemingly limitless opportunities. Home to more than 3 million people, the region's population growth has outpaced the national rate every decade since the 1930s. The metro region's population is expected to grow to more than 3.6 million by 2030.
Formed in the 1980s, the Metro Denver Economic Development Corporation (Metro Denver EDC) is the nation's first regional economic development authority. The organization engages the private sector with more than 70 cities, counties, and economic development agencies in the nine-county Metro Denver and Northern Colorado region.
We spoke with Metro Denver Economic Development Corporation's CEO, J.J. Ament, about the diverse city's ability to withstand the ebb and flow of the economy and build opportunity.
The ways you might describe Metro Denver's value proposition to a business looking to locate in the area have likely changed a bit since the global pandemic began earlier this year. How do you describe region to businesses post COVID-19?
AMENT: We've already seen reporting in the Wall Street Journal and Forbes where we've been named among the top 10 communities that will rebound. We're going to emerge from this health emergency as strong as we ever were, maybe even a little bit stronger. When people evaluate sites, many of the same things that have made Denver attractive over the last 10 years will still be here.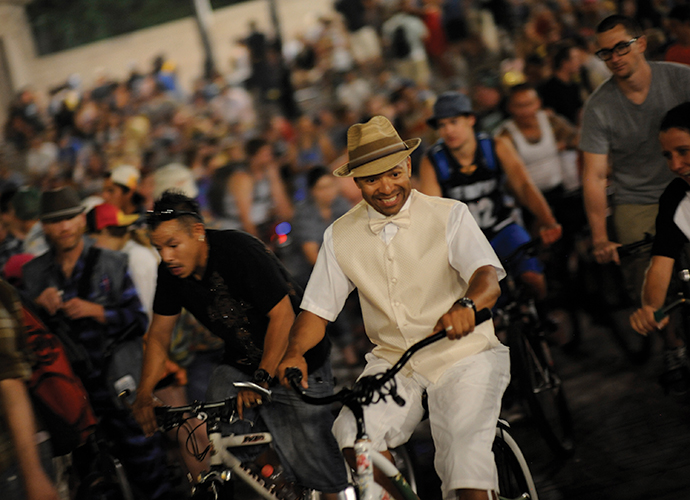 Especially now that we can connect virtually and will likely have more people working from home a few days a week — Colorado has the urban lifestyle in Downtown Denver and just 30 minutes away we have one of the top 10 agricultural counties in America. If you want a mountain lifestyle you have that and anything in between. So, if home is going to be a larger consideration we do really well. But you're not sacrificing the amenities that you'd get in larger cities. We have the second largest performing arts complex in North America. We have seven professional sports teams. You might be giving up some of the density along the coast, but you're not giving up the amenities of a bigger urban center. We combine quality of life and an innovative, vibrant business community probably as well as or better than anybody in the country. That's really the thing that has fueled us on our growth over the last 20 years.
We have strong entrepreneurial growth in Colorado as it is. The number of home-grown companies here continues to grow too. We've also been very successful in attracting companies from California, New York and Texas. We compete well when we're under consideration for expansions from the coasts.
When people on the coasts say its time to rehire, they're going to say 'Do I put all 200-500 jobs here in San Francisco? Or Boston? New York? Or is it maybe time for me to social distance some of my own teams? Where in the United States would be the best place to do that?"
AMENT: I think Denver and the whole nine county metropolitan area can compete very, very well.
How would you describe the metro area's workforce?
AMENT: Talent is where we've really excelled. We have the second most educated workforce in America — second only behind the state of Massachusetts. So, talent wants to be here. If talent learns they can do their jobs from here, the companies that are after that talent are going to follow them to our communities. I think we have a great balance of being able to take advantage of the talent that is already here now and being able to attract talent from elsewhere.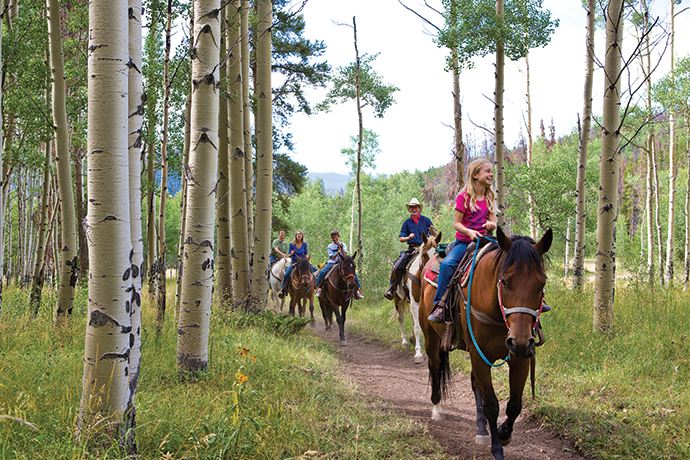 Fifty percent of our population has located here from somewhere else. When you move somewhere, you move for something — to do something. That is how Colorado became a state. People made their way out here from all over to chase gold and silver, for farming and ranching. That same legacy is still with us today, though it takes the form of aerospace and bioscience. But people are still coming here with that spirit of striking out and discovering.
Because there are so many people coming from all over, they're welcoming to each other. Whether its ethnic diversity — we now speak over 200 languages in Colorado — or entrepreneurs coming to take advantage of a positive business climate in a great place to live, or whether its huge companies like VF Corporation that now calls Colorado home — we have this great mishmash of a little bit of everyone.
You mentioned VF Corporation's recent move to Denver. How did that come about?
AMENT: They relocated their headquarters here from Greensboro, North Carolina. They own brands like The North Face®, JanSport®, and Smartwool® and a number of other brands. That's been a big one for us. They're a really cool, global company and they have 60,000 employees around the world. They chose Colorado for that combination of talented workforce and lifestyle without feeling like they had to sacrifice either. Here, they felt like they could maximize both.
The connectivity around Denver with our international airport is an enormously important resource for our community. Up until COVID-19 we were the fastest growing hub in the history of Southwest Airlines. We are the fastest growing hub currently for United Airlines. So, our ability to connect domestically and internationally are rapidly increasing. That accessibility physically to the rest of the world was important to a company like VF.
Our geographical location continues to help us as international companies look for a North American headquarters. We're almost right between Germany and Japan. That physical position has actually really helped us. If you're an Aussie or a Kiwi company or other Asian companies that are looking for their North American headquarters, with our time zone you're able to connect to the home office. Likewise, for Europe as well. It's just a day trip to either coast from here and you can still talk to the home office in a timely fashion.