C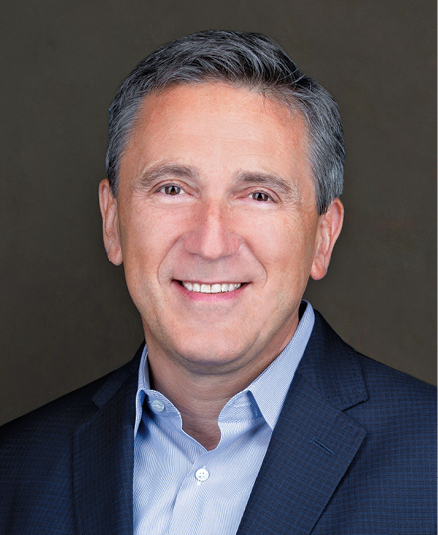 olorado is no stranger to the semiconductor industry. 
At $840 million, chips are the state's second highest ranked export, contributing an overall $1.4 billion wage impact in 2021. 
For many years Colorado has been the site of semiconductor R&D, design and production. The state is home to 29 semiconductor establishments, including top players like Microchip Technology Inc., Cobham and Intel, that employ more than 2,900 people, according to the Semiconductor Industry Association's 2022 data.
In 2019, electronics overall accounted for $8 billion of Colorado's GDP and supported over 30,000 employees.
The state's formidable history within electronics development and manufacturing has positioned the state as an attractive location for STEM talent. Colorado ranks fourth in the nation for concentration of STEM workers and third on the State Technology and Science Index.
As semiconductor manufacturing plants new roots throughout the U.S., it becomes clear that Colorado has the assets and experience to support growing demands throughout the semiconductor industry.
A New Era
The passage of the CHIPS and Science Act in mid-2022 brought domestic semiconductor manufacturing and R&D to the forefront of the nation's to-do list. 
Substantial federal investment caught the attention of top tech companies, and they are beginning to bring skilled jobs home, enriching and revitalizing U.S. industries through a strengthened domestic supply chain. 
For Bertrand Loy, president and CEO of Entegris, Inc., the potential support from the U.S. government through the CHIPS and Science Act made the decision to invest in domestic manufacturing a natural next step. Entegris is investing $600 million in Colorado Springs.
"As we have seen the trends of accelerated market growth and constrained supply, we've naturally also evaluated our capacity and considered how we can best meet changing needs," says Loy. "These plans build on our recent investment to expand our manufacturing facility in Taiwan, and this is a natural next step to bring that manufacturing capacity expansion stateside, particularly in light of potential U.S. government support with the CHIPS and Science Act."
Reshoring manufacturing to the U.S. is no simple task. Site selectors and corporate executives, like Loy, are looking to make a lasting investment, supported by robust talent and infrastructure in a red-hot business climate.
All elements in which Colorado is well versed. 
The days, weeks and months following President Biden's newly established law brought in billions in investment around the country, increasing construction of new manufacturing facilities by 116% since 2021. 
With anticipated growth on the horizon, Colorado Springs Chamber of Commerce and Economic Development Corporation President and CEO Johnna Reeder Kleymeyer is taking action to strengthen the region's assets.  
"The Pikes Peak Region has taken bold steps to sprint forward with collaboration efforts," Kleymeyer says. "The Colorado Springs Chamber & Economic Development Corporation, City of Colorado Springs, Colorado Springs Utilities, El Paso County, and our semiconductor manufacturers are readying to take advantage of the CHIPS and Science Act manufacturing incentives. Our community partners are forming the workforce development ecosystem to support and ensure the prosperity, longevity, and success of semiconductor industries and foremost for our national security efforts."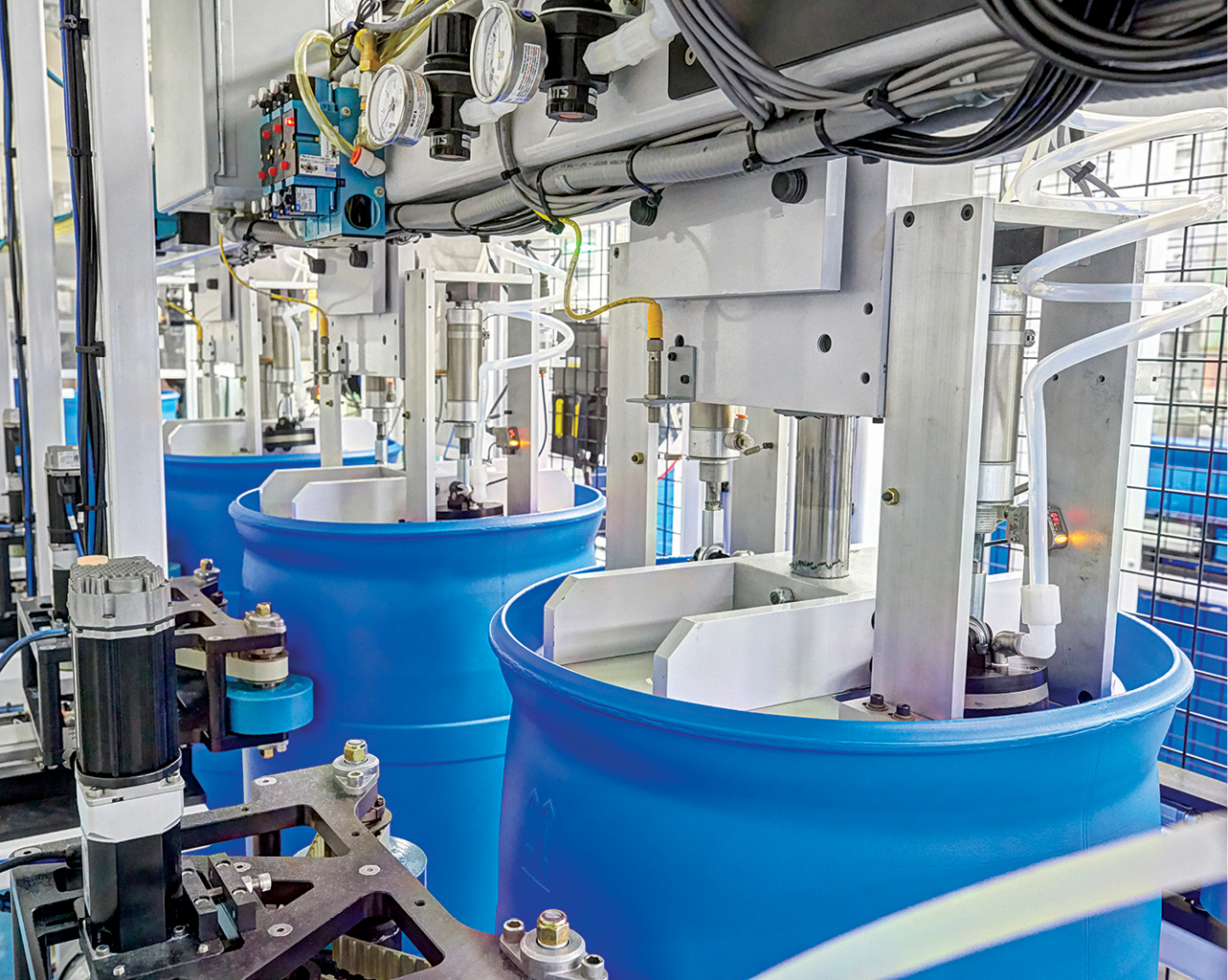 Entegris manufactures advanced materials used in semiconductors.
Those steps taken by local officials and community partners helped the city secure Entegris' $600 million manufacturing investment, Colorado Springs' largest investment in five years. A win for the domestic supply chain, and a grand slam for the state's semiconductor industry moving forward.
Connected to Colorado
Entegris is a global supplier of advanced materials and process solutions used to manufacture semiconductors. For 30 years, the company has operated in Colorado Springs, supporting the growth of the state's industry. 
The new manufacturing center of excellence is a critical step in meeting growing demand for Entegris' products and positioning to continue outpacing the industry. The new facilities will support production for Entegris' Microcontamination Control and Advanced Materials Handling divisions.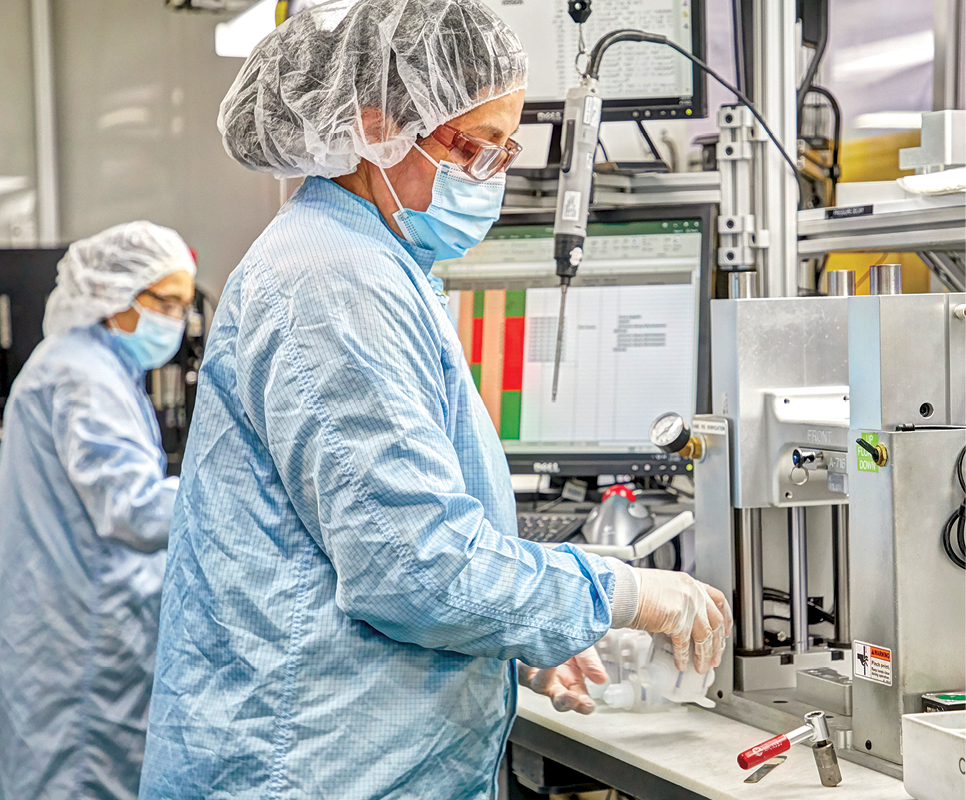 The new Entegris facilities will support increased production.
Though the company has had a presence in the state for more than century, a nationwide search for the new manufacturing facility was conducted. Ultimately, the grass is greener where you water it. 
"We're fortunate to benefit from our 30-year presence in Colorado Springs. We know this community well, and as we undertook an extensive site identification process it became clear that not only was it the right time to expand our operations in the U.S., but that the Colorado Springs site would offer key strategic advantages as we do so," says Loy.
 "Those key strategic advantages include proximity to customers and an existing Entegris site, supply chain resources to optimize supply lines, strong existing partnerships with the state and local government, the area's talented workforce, and a business-friendly environment."
The new campus will be built out in phases, initially adding a 100,000-sq.-ft. facility in phase one. The company expects to begin operations mid-2024, creating 600 new jobs. 
Entegris received an incentive package of more than $115 million for the project. The package included funding from the City of Colorado Springs, rebates from Colorado Springs Utilities, the creation of a new Urban Renewal District and funds from the Colorado Springs Chamber and ECD Deal Closing Fund. The Colorado Economic Development Commission also approved state incentives for the expansion project.
This project doubles Entegris' team in the state, growing to 1,100 employees by 2024. And according to Loy, there's still potential for future growth here.
"We see tremendous opportunity for this new center of excellence to not only strengthen the Entegris platform, but also to open new doors to engage with the communities here in Colorado Springs and grow together for years to come," says Loy.
As industry demand grows, workforce development in Colorado and the U.S. is a challenge Entegris is intent on combatting. The company is investing over $30 million in STEM scholarships for women and underrepresented communities.
Entegris plans to partner with the University of Colorado, Colorado Springs and explore partnerships with other local universities, institutions and organizations to grow the talent pipeline. This includes supporting Colorado Springs' local high schools, community colleges and trade schools with apprenticeship programs with the company.
Beyond talent, this investment will have a powerful impression on the local economy.
"The impact is huge. This was the largest advanced manufacturing announcement in Colorado Springs and El Paso County in five years," says Kleymeyer. "To put it in perspective, for every dollar Entegris spends in direct taxes, nearly three dollars is generated for all taxing bodies, local through state. For every dollar Entegris spends in direct wages, a total of $3.01 is estimated to be generated in total labor wages for the Colorado Springs metro."
For Kleymeyer the news of this project evoked exhilaration and anticipation after working with Entegris during their site selection process. The local collaboration and support between Colorado Springs and El Paso County economic development and community leaders was a major factor in Entegris' decision to reinvest in the community.
"Naturally, we are beyond excited about what this means for our community and workforce," Kleymeyer says. "Not only are these great jobs, but this expansion also diversifies our economy, making us even more resilient. We're in anticipation of the upcoming milestones and eager to support Entegris' development and grand opening, and of course what potential expansion phases may follow."