T
rinidad is a historic often overlooked town whose biggest industries once were coal mining and sex change operations. Once the fifth largest town in Colorado, it currently ranks 75th. But that could soon change as Trinidad, along with many other Colorado communities, turns to the arts to spur a thriving arts and cultural scene, improve overall quality of life, and attract and retain businesses and residents.
Colorado Creative Industries (CCI), a department at the Colorado Office of Economic Development and International Trade, works with towns to promote and develop arts industries. Creative Districts were formed to help communities increase jobs, incomes and investments in six creative fields: design; film and media; literary and publishing; performing arts; visual arts and design; and heritage.
"We are primarily focused on developing quality of life and making sure that communities can grow in a way that's authentic and preserves the cultural aspects that are unique, historical or cultural heritage," says Christy Costello, CCI interim director. "We work to help create places where people and businesses want to live in and support — in both urban and rural areas."
It's succeeding. Arts and cultural production make up 3.8% of the gross domestic product, more than mining and transportation. According to the U.S. Bureau of Economic Analysis, arts industries account for more than $14.4 billion and the state is first in the percentage of residents who perform or create artworks. (For more on the creative industries, see p. 70 of this guide.)
Trinidad, which is 195 miles south of Denver near the New Mexico border, is a shining example of how the arts industries can revitalize a town and its quality of life.
Arts Revitalizing a Town
Six years ago, the occupancy rate of downtown Trinidad was 60% with 40% of all retail space abandoned; today, it's 95% occupied. "The economy peaked in the 1940s and was really focused on the energy sector, which is boom or bust," says Wally Wallace, director of economic development. "Then, we were known as the sex change capital of the world, which did bring in people, but that's not really something you can promote." The gender reassignment industry ended in 2012 when the doctor left.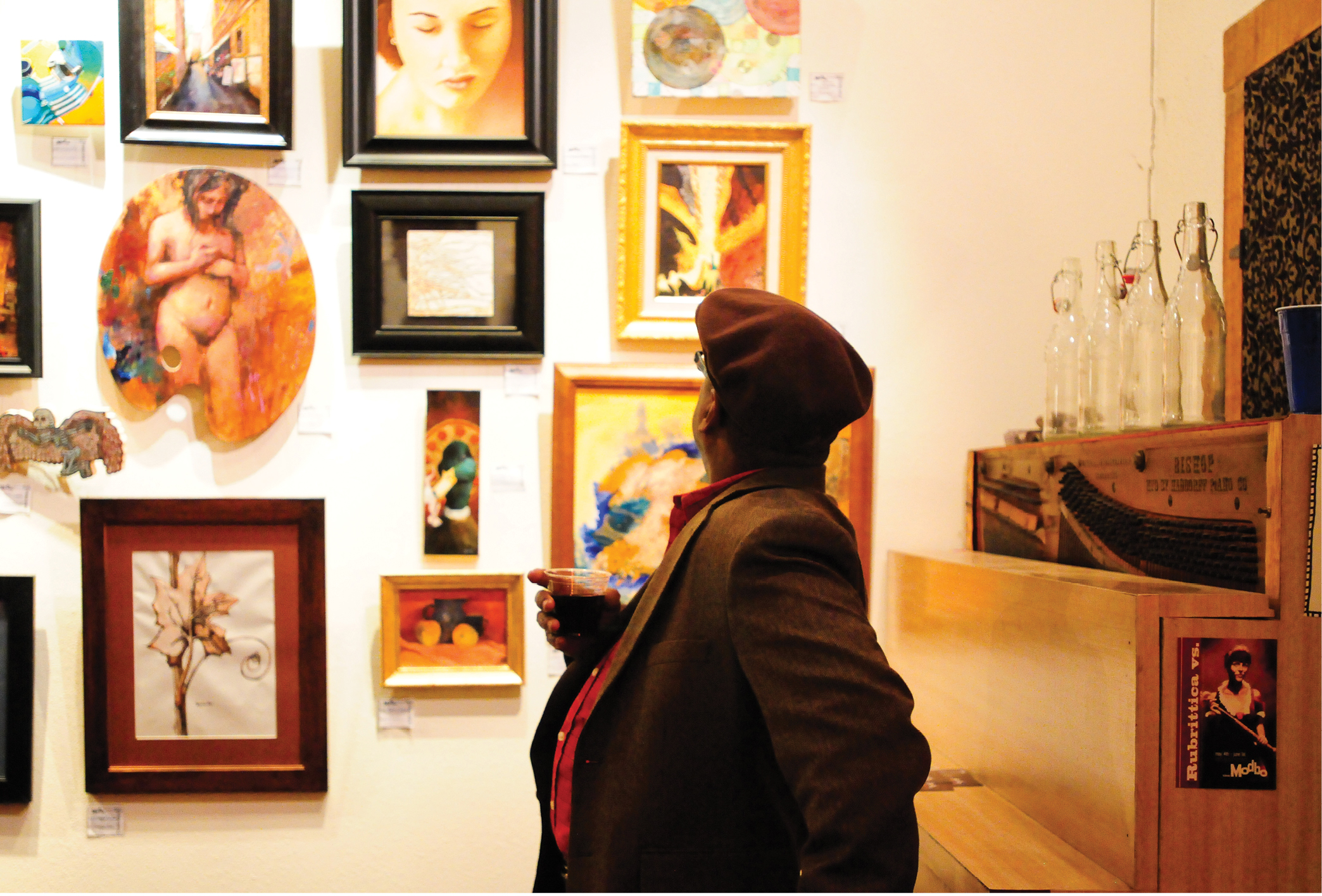 First Friday Downtown features new art, live music, and special events in Colorado Springs
Photo by Stellar Propeller Studio
The town took aim at the arts industries and leveraged its few attributes. Historic abandoned buildings that "no one could afford to tear down" were perfect for artists needing studio and living space, he says. A private investor purchased a downtown block and built 41 affordable apartment units marketed to creatives and also 20,000 sq. ft. of community space for events, art galleries, workshops and mini conferences. 
One by one, outside investors came, restored old buildings and filled them with artists, writers and people who work in nearby New Mexico's burgeoning film industry. A chain bookstore opened; and a Denver music promotor converted an abandoned bar into a music venue and brought in touring acts. In a town of 9,000 people, there are 40 restaurants and a food court with 12 kitchens to try out concepts.
"A lot of exciting stuff started happening because we tried to identify what makes us unique. It's mainly younger people coming in and starting up things — entrepreneurs. There's more startup than established businesses," Wallace says.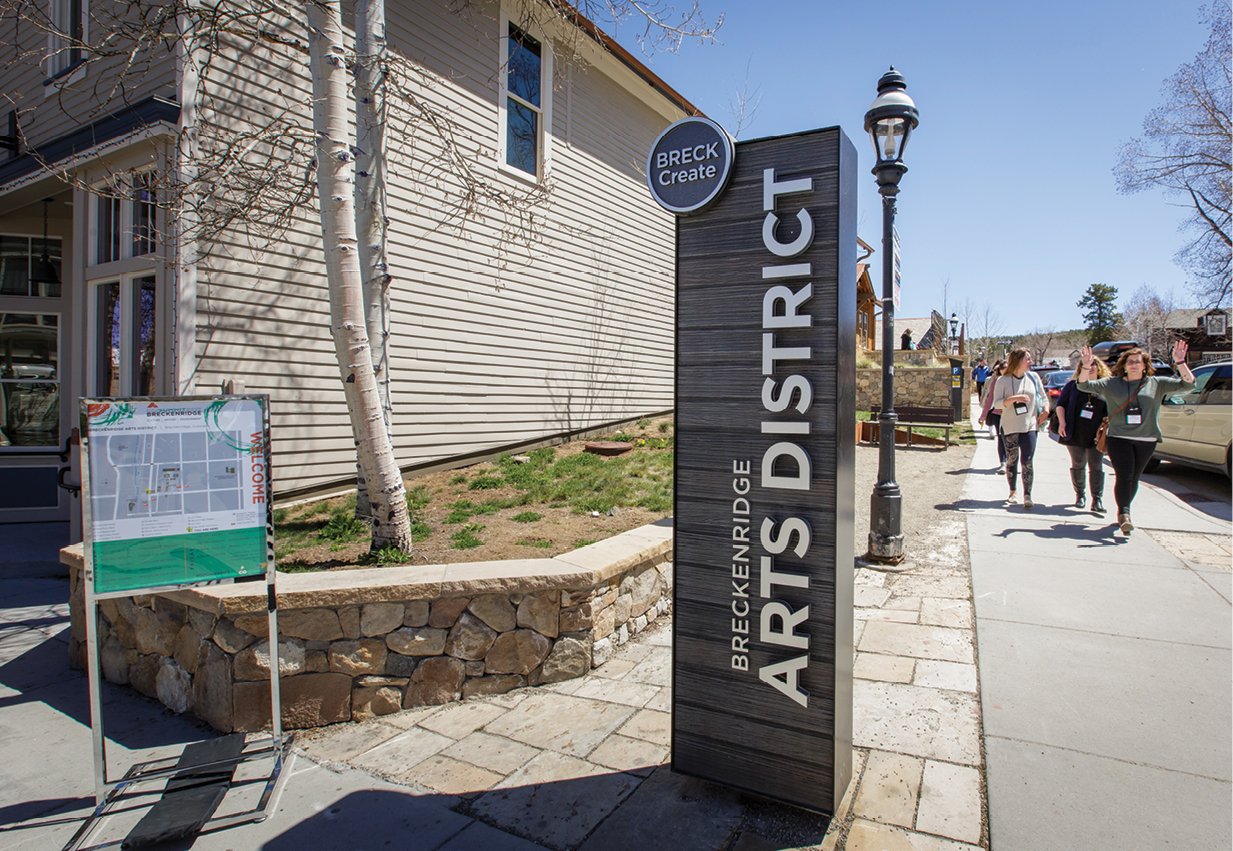 The Arts District in Breckenridge 
Photo by Joe Kusumoto
Without enough snow to support a winter sports economy, a collaboration that included Trinidad purchased Fishers Peak, the highest point east of the Rocky Mountains, and turned it into a state park with impressive trails for cyclists and hikers. A cycling wellness culture emerged, and The Rad Dirt Fest was started. It brings in about 1,000 cyclists a year.
Hitting the Tracks for Laughs
The town, which is midpoint on Amtrak's Chicago to LA line, created events with the train as a focal point. A comedian, Wallace started The Chief Bicycle & Comedy Festival, a weekend of trains, bicycles and laughs with comedians brought in on Amtrak. Again, using the train and its close proximity to New Mexico's film industry, the town birthed the Spaghetti & Western Festival, with a showing of western movies, spaghetti dinners (homage to the town's Italian population from coal mining days), cowboy poetry and a train ride to New Mexico.
"It's a honky tonk party and a big event — just like the comedy one. The Arto Cade, an art car festival, was started, and we have a parade that fills downtown with colorful cars and thousands of visitors. It's now the second largest art car festival in the nation behind Houston. There's an Art Cartopia Museum," Wallace says.
---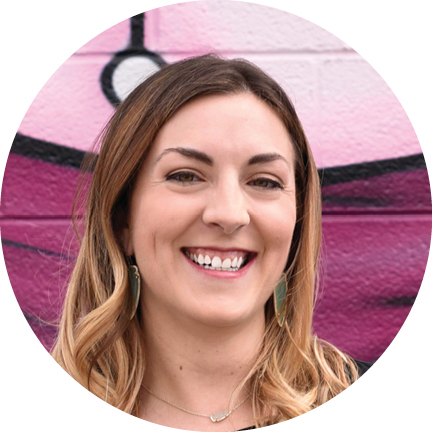 "It's a big selling point if you have a commitment to arts and culture and things to do related to it. Creative people are good for business."
— Christy Costello, Interim Director, Colorado Creative Industries
---
Trinidad's vibrant arts community keeps growing while bringing in big-city non-creative folks drawn to its quality of life and lower cost of living. A few industries have kicked the relocation tires, and town leaders are in serious talks with a firm that might bring 600 jobs. 
But the city's success is not random. Similar stories are taking place around Colorado. "We have seen almost twice as much employment growth in communities that have a strategy around a creative district, including a big ripple effect of support services," says Costello, adding, "It's a big selling point if you have a commitment to arts and culture and things to do related to it. Creative people are good for business."