Those 40-foot leviathans cruising noiselessly around the University of Georgia belong to the largest fleet of electric buses on any college campus in the country. Managed by the UGA Transportation & Parking Services, the fleet of 33 Proterra E2 buses is a potent symbol of the University's strategic plan to advance sustainability at its signature campus in Athens.
The electric buses are made of corrosion-resistant fiber and have a potential life expectancy of 30 years, more than twice that of their diesel counterparts.
"This is really cutting-edge technology," says Don Walter, Director of Campus Transportation. "We have people from all over the world and all over the country visiting us. We don't ever plan on buying another diesel bus." 
Aided by federal and state grants totaling nearly $18 million, Proterra E2s now account for one-third of the University's student bus portfolio. A quiet, zero-emission alternative, the University's EV buses use about $10 worth of electricity per day, about one-tenth the cost of diesel. Officials say yearly maintenance costs have dropped dramatically — from $22,000 to roughly $7,500 per bus. California-based Proterra says that, over a 12-year span, its electric buses stand to displace more than 2.5 million gallons of diesel, as they eliminate over 4.5 million pounds of carbon emissions annually.
The University's electric buses charge overnight at twelve charging stations installed at the campus transit facility, which a team of engineering students is redesigning to improve efficiency and to eventually integrate solar panels. Students are also exploring additional uses of bus batteries to potentially provide power to other parts of campus.
"This is a massive upheaval in status quo," says Jason Perry, a specialist with UGA's Office of Sustainability. "It means a lot to the students that we are willing to make this big of a change."
The Start of an EV Hub
Just 20 miles north of Athens, one of the world's largest EV battery installations is expected to launch production in 2022. SK Battery America is in the midst of constructing a massive $1.67 billion facility near Commerce, in Jackson County, where it also plans to invest an additional $940 million to accommodate exploding demand. SK Battery America is contracted to produce lithium-ion battery cells for the Ford F-150 Lightning as well as for Volkswagen, which is expanding its production site in nearby Chattanooga to assemble all-electric SUVs, beginning in 2022.
Since 2017, at least ten companies aside from SK Innovation have made investments in EV-related production in Georgia. In November 2020, Georgia announced that TEKLAS, a Turkish advanced research and development, manufacturer and supplier of EV parts will invest in opening their first North American facility and headquarters in Dalton.
That followed a July announcement by GEDIA Automotive Group, a family-owned international company that specializes in making state-of-the-art automotive parts. The German-based company will build an advanced manufacturing facility in Calhoun, Georgia that will begin production with a focus on lightweight structural automotive parts for electric vehicles.
In May 2021, Gov. Brian Kemp announced that Duckyang, an electric mobility parts supplier of automotive battery modules and energy storage systems will invest $10 million in opening its first U.S. manufacturing facility in Jackson County. The new facility will create 285 jobs in Braselton, not far from SK Battery, which Duckyang supplies.
"By entering the U.S. electric vehicle battery market with SK Battery, we will have the opportunity to cooperate with many other automotive companies, including Hyundai and Kia Motors, that already have a manufacturing base in the U.S.," said Dong-in-Son, Duckyang CEO.
Enchem is another Korean manufacturer that chose Jackson County to supply SK Battery. Enchem, specializes in the development and manufacturing of electrolytes for rechargeable batteries and electrostatic double-layer capacitors, and is to invest $61.35 million in two plants that are expected to create more than 300 jobs.
Even with all of these jobs moving to Jackson County, economic development officials say there are plenty of workers available to take them.
"Our manufacturers are able to pull the workers that they need from our surrounding counties," says John Scott, Jackson County vice president and director of economic development. "Within about a 45-minute drive from the center Jackson County, you're talking about a population of at least 1.8 million. We can support more large employers."
15 Years of Success in West Point
Up to now, pretty much any conversation about Georgia's automotive sector began with one word: Kia.
In 2006, West Georgia had little manufacturing remaining after its once-thriving textile business moved overseas. But Kia Motors Manufacturing Georgia took a chance and picked West Point as the site to invest more than $1 billion on its first North American assembly plant, hiring 3,000 Georgians and putting countless more to work with the network of suppliers that followed it.
Access to both Atlanta's Hartsfield-Jackson International Airport and the Port of Savannah were major factors in Kia's decision to plant roots in West Point, from which has grown a widely-recognized manufacturing hub. What stood out most from the start, though, was the Georgia workforce and the state's industry leading "Georgia Quickstart" training program offers free, customized training to manufacturers through the state's extensive network of community and technical colleges.
"We will have the opportunity here to cooperate with many other automotive companies."
— Dong-in-Son, Duckyang CEO
"From day-one we started working with Georgia Quickstart," says Stewart Countess, senior vice president and chief operations officer, Kia Motors Manufacturing Georgia. "They helped us set up a training program, to take individuals who have never been in the automotive sector and teach them how to build a quality product."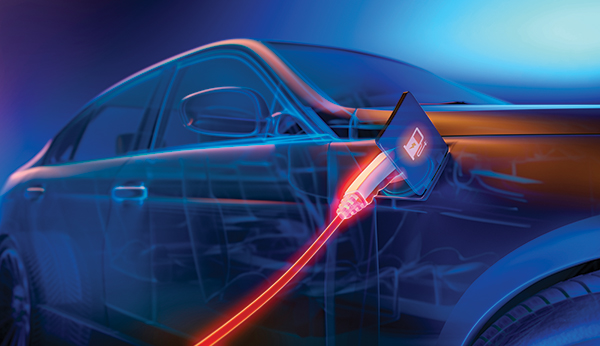 Photo: Getty Images
In August, Governor Brian P. Kemp announced a statewide initiative to strengthen Georgia's position as a national leader in the electric mobility industry. Driven by the Georgia Department of Economic Development (GDEcD), the Electric Mobility and Innovation Alliance (EMIA) includes partners from the private and public sectors ranging from government, industry, electric utilities, education, nonprofits, and other stakeholders, focused on advancing Georgia's role in developing the electric mobility industry and its supply chain.
"Georgia has a proven record of investing early in the resources and infrastructure needed to connect it to the world and develop jobs of the future," said Governor Kemp. "The Electric Mobility and Innovation Alliance will ensure that our state is positioned to continue leading the nation in the rapidly growing electric mobility industry. I appreciate these key stakeholders for joining this new partnership and look forward to the innovative solutions and strategies to come."
In addition to the nearly $2.6 billion SK Innovation electric vehicle (EV) battery manufacturing facilities in Jackson County, in recent months, Georgia has continued to attract numerous other international investments. These include Dutch e-mobility charging systems leader Heliox, Turkish EV-parts manufacturer TEKLAS, German-owned lightweight automotive-body parts manufacturer GEDIA, and SK-supplier EnChem of Korea.
Building on existing assets, the Electric Mobility and Innovation Alliance will offer policy recommendations intended to further enhance the state's attractiveness to the electric mobility industry and foster innovation in related fields, including drones, autonomous vehicles, connected vehicles, battery technology, and more. The five EMIA committees will develop a multi-step approach that sets objectives for Supply Chain, Infrastructure, Workforce, Innovation, and Policy/Initiatives. The Carl Vinson Institute at the University of Georgia will host EMIA's committee meetings and integrated research forums.
According to a report by the Alliance for Automotive Innovation, automakers are planning to invest $250 billion in electrification by 2023, and IHS Markit predicts there will be 130 EV models available in the U.S. by 2026. As the center of the southeast automotive corridor with close proximity to the region's automotive original equipment manufacturers, Georgia is positioned to capitalize on these trends to support the entire EV supply chain.