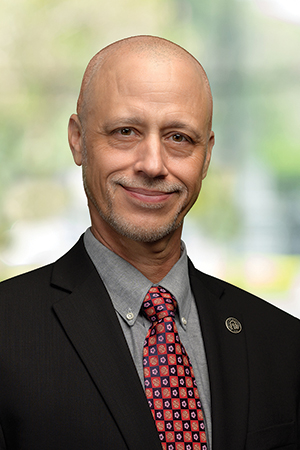 People are often surprised to see how international Georgia and the Atlanta really area are," said Deputy Commissioner for Global Commerce Scott McMurray in a recent interview. He pointed out the diversity of students walking between buildings on campus at Georgia Tech in Atlanta, where the Global Commerce office is located. The diversity of students on campus, he said, is a mirror for the diversity seen across the state.   
That same diversity is seen in the state's many international companies. In 2021, new investments totaled $10.97 billion, and 33,439 jobs were created in the state through 379 projects supported by the Georgia Department of Economic Development's (GDEcD ) Global Commerce division between July 1, 2020, and June 30, 2021. Georgia's international partnerships accounted for the creation of nearly $2 billion in foreign direct investment in the state. Twenty percent more jobs were created by foreign direct investments than during the previous fiscal year. Additionally, Georgia is the 10th largest exporting state in the nation. 
The Global Commerce division of GDEcD works to increase jobs and investment by locating and expanding businesses and growing small businesses. In the following interview, McMurray shared his insight into how the state is able to leverage its diverse workforce, industry base and assets to attract international companies even in a season of global uncertainty. 
Tell us a bit about your division. How does Global Commerce work to attract foreign companies to the state?
Scott McMurray: We have 12 international offices around the world that are constantly marketing our state and providing information to companies and suppliers in those countries. For us, it comes down to a handful of countries that provide most of the FDI that we see. Of course, our office in Europe covers the entire continent there, so countries like Germany, Austria, France and the UK provide a lot of our FDI from Europe. Switzerland is one that you sometimes don't hear a lot from, but they were our leading investor nation last year. 
Our office in Tokyo provides an enormous amount of leads for us. That office has been there since 1973. Our office in Seoul, Korea, has been very, very critical to our success in what we're doing with our Korean companies. 
We also have an office in Canada that helps provide good North American company leads — in particular out of the province of Quebec.  Quebec has a lot of legacy vehicle manufacturers and suppliers, and they are undergoing the switch to the electrification of their industry products. With all of the OEMs in the Southeast looking to transition into electrification, we're seeing good projects coming out of Canada as well. 
That's our everyday strategy. We have people in those countries every day working the phones and talking to folks. We also have missions that the department sponsors, as well as sending our project managers to various conferences and trade shows and on marketing trips to those countries. 
The pandemic has brought some significant challenges across the board. What impact has COVID-19 had on efforts to attract foreign investments?
McMurray: COVID had an enormous impact on us, as it did everybody. Of course, the No. 1 thing that impacted us was the inability of our clients to come here to Georgia to be able to have in-person meetings and see for themselves the buildings or sites that they're looking at. So, what we did was transition more to a digital process, particularly at the front end of these projects. We'd engage companies looking at Georgia in the virtual space at first and go through the process digitally so that when we were able to get our clients to come here to Georgia, we were in a position to compress what would normally be a three-day event into a single day.
As you can imagine, so many of these projects are absolutely enormous investment decisions, and you really can't pull the trigger on that kind of decision without looking someone in the eye and shaking their hand or actually seeing if the building really does have four walls and roof.  So, we were able to be very successful in doing most of the project management work virtually and then compress a site visit into a single day.
Thereby, again, earning the trust of the companies Georgia has had a very good solid reputation over the years. So, I think a lot of the companies that were still needing to make these strategic investment decisions felt they could depend on us in a very different environment to maintain our integrity in the process and move forward with these decisions. 
What are some of the state's most valuable assets for international companies?
McMurray: Here in the Atlanta metro region, We are the capital of the southeast, bar none. In terms of population, amenities, medical infrastructure, road infrastructure, culture, sports teams, the international environment we have. We have over 70 Consul Generals and Consulates here. We have an enormous international population. Atlanta stands head and shoulders above so many of the other regional cities in the Southeast. 
No. 2 is Hartsfield Jackson international airport. The No. 1 passenger thru-put in the world. Internationally, we have more direct connections in the Southeast, which is very hard to beat when competing again other states for international investments. 
No. 3 is the port of Savannah. So many of these international projects depend on our robust logistic infrastructure, and Savannah is the fastest-growing port in the US and the most efficient port. The amount of investment that they're doing down there at the port is phenomenal. They are constantly setting new records for numbers of containers handled, and again they stand head and shoulders above any other port in the Southeast. 
Those three assets alone really make Georgia stand out from any of our competition. 
What are the top countries investing in the state today, and why?
McMurray: One of the great things about Georgia is that we've had so much international investment over the years. A lot of what we're seeing is not necessarily new companies coming in, but we have a lot of great international companies that are here and have been here for years and are constantly expanding and adding new jobs. Historically, countries like Japan, Korea, Germany, Austria, and the UK have provided the bulk of our FDI. Last year, we secured from Switzerland five projects that accounted for over $830 million worth of investment into this state alone, which is absolutely phenomenal. We haven't seen a number like that in quite a few years. But when you look at, for example, Korea, we had 19 individual projects, and they accounted for over $430 million of investment, and almost 2,500 jobs went along with that investment. 
The electrification of the automotive industry is driving a lot of this. Last year, we also saw that Germany brought another $120 million investment and 1,218 jobs. From the UK — they're perennially in the mix there — we had $36 million of investment and 586 jobs created. Year after year, these numbers will change back and forth, but Europe, Japan, Korea, and Canada account for most of our FDI year over year. 
You mentioned the electric vehicle industry as being a driving force for investment. Are there any other current trends driving foreign investment in the state?
McMurray: The electrification of vehicles is a very large trend that we're seeing right now. Another one is the trend of reshoring. You may have heard about the chip shortage that's plaguing the automotive industry. In some other industries, we're seeing folks looking to reshore electronic chip manufacturing to the states, in particular to the Southeast. 
We're also seeing a lot of projects where companies are trying to reshore their supply chains. With the pandemic — and prior to that way back in 2011 with the great Japan tsunami ­­— supply chains experienced global shocks. So, we're seeing a lot of companies in the manufacturing space wanting to bring as many of their suppliers for their supply chain back to the United States. We're hearing a lot about the word "resilience." Before, the supply chain had to be flexible, and now they're needing it to be resilient. And that really does mean, in a lot of times, bringing those suppliers as close to the factory they're serving as possible. 
As you mentioned, Georgia is a diverse state. How does this diversity strengthen the state's economic health?
McMurray: We've known this, but we hear it more and more from companies — not only international companies but also domestic companies as well — we really do have a match for just about any industry, type of location or skillset. Our university system, as well as our K-12, is always preparing students for these jobs. Since we've always had this very diverse population and industry base, the biggest thing about it is not having all of your eggs in one basket. That has really strengthened our overall economy. Some states really rely on one or two major industries for most of their economic growth and strength. We have here in Georgia, manufacturing, logistics, fintech, office projects, and of course agriculture is still our No. 1 industry for the state, and then you take those industries — add in the fact that 20-25% of those companies are international — and then you look at our population and the diversity that we have across the state — it really sets us up well to provide a very, very strong foundation for companies to grow and for our citizens here in Georgia to have good opportunities.
What do you most want site selectors and corporate decision makers to understand about doing business in Georgia?
McMurray:  Frankly, the way we do site selection and work projects here in our state is that we're always looking for the best fit for a company and a community. We want both the company and the community to be successful in that project. We have great incentives just like our sister states have, but the way we take our time to learn what our clients require and know what our communities are looking for sets us apart. 
 We don't want to put a major manufacturing operation in a community that really is not able to support that project. We look for a win-win situation all the way around, and at the end of the day, we know the deal has to work for both the company and the community to be successful in the long term. We pay attention to our clients and to what they need and. We're really looking out for their best interest as well as the best interests of our Georgia folks here to make a project work.