Fresh off a record year for the film industry, Georgia is shooting for more as a robust lineup of film and television productions fill the soundstages and backlots of the Peach State.
On July 21, the Georgia Department of Economic Development (GDEcD) announced that the film industry had just posted a blockbuster year in the state. During fiscal year 2021, the film and TV sector established a new benchmark with $4 billion in direct spending on productions in Georgia. The Georgia Film Office, a division of GDEcD, said that these figures were the result of several factors, including such drivers as the popular film tax credit program, abundant talent, lower costs, and the state's overall attractiveness to the film industry.
"Because Georgia was the first state in the country to re-open our economy and worked with film productions across the state the ensure they could safely continue operations, the Peach State's film industry is leading the nation," Gov. Brian P. Kemp said. "This record-breaking announcement also highlights Georgia's incredible momentum in economic recovery as we emerge from the COVID-19 pandemic."
Georgia's assets for the film business are many. For starters, Georgia offers 2.1 million square feet of purpose-built stage space and 3.2 million square feet in retrofitted stage and dedicated warehouse facilities. In addition, new support service company announcements occur regularly. In FY21, 366 productions were filmed in the state. This included 21 feature films, 45 independent films, 222 TV and episodic productions, 57 commercials, and 21 music videos.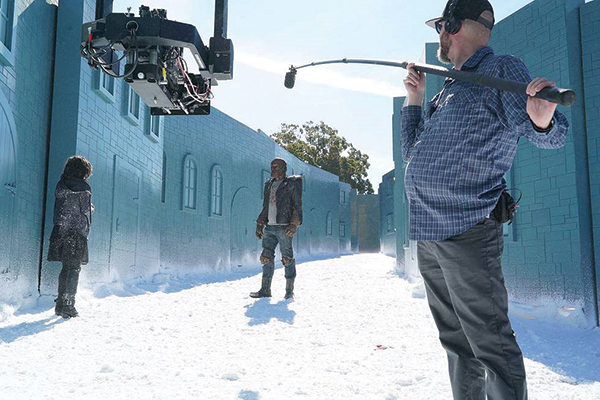 Socially distanced filming takes place on the set of Georgia-lensed "Doom Patrol," part of the DC Universe. Streaming services such as HBO Max have seen a boom, especially as shelter in place orders were implemented around the globe.
Georgia was also the first state in the nation to produce a best-practices guide for filming during COVID-19. The "COVID-19: Georgia Best Practices for Film and Television" production guide for studios was provided by the Georgia Film Office. The guide complemented the health and safety protocols released by the Industry-Wide Labor-Management Safety Committee Task Force to help ensure a safe workplace environment and reduce the spread of the virus.
The record-setting year came following the June 2020 commitment by the major production studios and streaming services to bring back and hire an estimated 40,000 production workers to staff 75 production projects in the state, representing a combined investment of more than $2 billion over the ensuing year and a half.
"The growth of Georgia's film industry is truly exciting, impacting every corner of our state," said GDEcD Commissioner Pat Wilson. "Seeing our beautiful state on-screen along with our iconic Georgia peach logo is good for tourism and other marketing efforts, ultimately making an even bigger impact on our economy. The Georgia Film Office has been working with our Camera-Ready communities, productions, education partners and so many more to make sure we are responsive and continuing to capitalize on the benefits for small and large communities across Georgia."
Among projects filmed in Georgia recently are "Ordinary Joe" (NBC series), "The Resident" (FOX series), "The Wonder Years" (ABC series), "Red Notice" (Netflix feature film), and "Hawkeye" (Disney + Marvel series).
In final stages of production and on tap for release in 2022 are "Black Panther: Wakanda Forever" (feature film), "Black Adam" (feature film), and "Samaritan" (feature film).
Film and TV productions aren't the only projects taking center stage in the arts and entertainment business in Georgia. Video games, esports and online gaming are also in the spotlight in the Peach State.
Earlier this year, Gov. Kemp announced that FanDuel Group, a leading sports-tech entertainment company, would invest more than $15 million to open a technology campus in Atlanta and create more than 900 jobs over five years. The facility will focus on supporting the company's product development, tech and IT operations.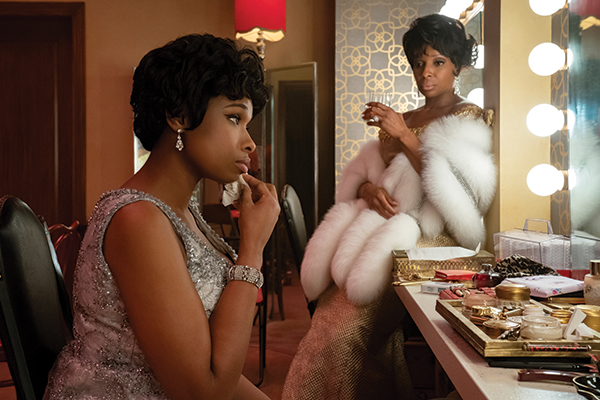 Georgia-lensed "Respect," featuring Jennifer Hudson as Aretha Franklin, premiered on August 13, 2021.
Photos courtesy of Georgia.org
"As we grow our business in a very competitive industry, it's critical we have access to a diverse talent pool needed to build the most innovative platform in the sector," said Sarah Butterfass, chief product officer for FanDuel Group, based in New York. "During this process, it became clear that Atlanta provided FanDuel with a winning combination of access to a thriving tech cluster, respected educational institutions we could partner with, and a diverse and welcoming community eager for our arrival."
FanDuel's 68,000-sq.-ft. campus will be in Atlanta's Midtown area. The new jobs will be mainly in software engineering, product development, IT, user experience and user interface design.
A related industry, esports, is also on the rise in Georgia, contributing more than $750 million a year to the state's economy. Esports, a derivative of competitive online video gaming, is closely aligned with a large and growing video game cluster in Georgia. Industry titans like Turner Sports, Hi-Rez Studios, Skillshot Media and Blue Mammoth Games all call Atlanta home.