no one really knows when the Internet of Things began, but there is little doubt about which region is poised to be its leader: Greater Phoenix.
With Intel investing $7 billion to make its semiconductor plant in Chandler the epicenter of a world of connected devices, and the country's largest research university — Arizona State — in Tempe producing more engineering graduates than any other school in America, the Valley of the Sun casts a wide shadow across the digital universe.
Industry 4.0, meet Greater Phoenix 2.0.
To say that this is not your father's Phoenix would be the understatement of the century. Sure, the land of eternal sunshine still ranks as one of America's great retirement meccas and a world-class golf haven, but chaise lounges and the 19th hole no longer define the area.
Technology does. Specifically, the kind of tech that allows your mobile phone, your car and your refrigerator to communicate with the rest of the world.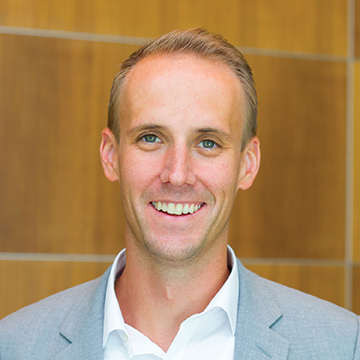 "If you are not looking at the Greater Phoenix area and you are a technology company, you are leaving a lot of money on the table." 
— Landon Garner, CMO, Ingenu
The story behind this technology involves Intel but goes way beyond it. It includes Ingenu, a company you've probably never heard of but likely interact with constantly.
Headquartered in San Diego, Ingenu recently made a sizable investment to set up operations and hire dozens of high-tech workers in about 13,000 sq. ft. in Scottsdale to facilitate what Ingenu does best: make devices talk to each other.
Founded in 2008, Ingenu employs about 130 people who work to provide machine-exclusive wireless networks. The expansion to Phoenix made sense for multiple reasons, says Landon Garner, chief marketing officer of Ingenu.
"Phoenix is a phenomenal pool of talent for technology and tech support," says Garner. "Within days, we had dozens of qualified applicants for a single job opening."
Moreover, he notes, "costs don't even compare between Phoenix and San Diego. When hiring an engineer, there is probably a difference of 50 percent in compensation. It is a no-brainer."
Reaching the World from Phoenix
Ingenu requires elite staffing credentials. "We pull from a very specific skillset and talent pool in the telecommunications space," Garner says. "Up to 45 people can be accommodated in our new space in Scottsdale, but we have room to grow. That facility will serve as our hub for sales, marketing and support and it will continue to grow for the next 18 months."
He adds that "the City of Scottsdale and the Greater Phoenix Economic Council have been phenomenal. ASU is just 20 minutes down the road. It is a great factor in our coming here. We have a great relationship with ASU, and there is tremendous support of growth in tech jobs."
Ingenu makes bold plans, Garner adds. "We are looking at applying for an IPO in the next 18 to 24 months. We are building a network in the U.S. that covers about 35 percent of the population," he says. "We will expand that network to cover 95 percent of the U.S. population. Meanwhile, most of our growth is taking place in 26 different countries, and we are in discussions with about 25 more countries."
As Ingenu expands its offerings and its service territory, "we will double the number of people we have in Greater Phoenix," says Garner. "The IoT space is growing tremendously right now. We will accelerate our growth in the next two years, particularly as 5G networks arrive."
He adds that the concentration of talent in Greater Phoenix should put the market on the target list of every high-tech business leader in the country.
"If you are not looking at the Greater Phoenix area and you are a technology company, you are leaving a lot of money on the table," Garner says. "The largest public university in the country is here. University of Arizona and Grand Canyon University are also here. A huge talent pool is here, plus it is a very central location in the West. Major airline hubs provide easy travel into and out of Phoenix. My advice to any business executive is that Phoenix should be at the top of your list. Phoenix has a good balance of everything."
Built in Phoenix
Dr. Malcolm Green, executive director for the Arizona Manufacturing Partnership, agrees. "We work with educational institutions to build the talent pipeline for manufacturers in Arizona, and the manufacturing ecosystem in Greater Phoenix is second to none," says Green, who also serves as associate director for corporate engagement with the Ira A. Fulton Schools of Engineering at Arizona State University. The numbers alone are staggering:
Arizona ranks fourth in the nation in semiconductor employment.
Arizona ranks second in the nation for space and defense manufacturing.
Total manufacturing employment in Arizona exceeded 157,000 in 2014.
As of 2014, Arizona was home to more than 4,600 manufacturers, and the average annual wage for a manufacturing job in the state was $69,054.
80 percent of Arizona's $22.6 billion in exports in 2015 were manufactured goods. The largest sectors were electrical machinery, aircraft, spacecraft, machinery and optics.
How ASU Drives Industry 4.0
The Manufacturing Research and Innovation Hub at ASU is the largest additive manufacturing research facility in the Southwest. "We have one of the largest 3D printing research centers in the West. We also do metals 3D printing," notes Green. "ASU is at the center of all this. ASU is the largest engineering school in the country with 21,000 students enrolled this fall. We offer 24 engineering degree programs for undergrads and 38 advanced degree programs in engineering. There is a strong bent toward automation at ASU, and our Polytechnic School is a leader in advanced manufacturing."
When it comes to meeting the needs of Industry 4.0, the Internet of Things, advanced manufacturing, robotics, wearable devices, cybersecurity and autonomous vehicles, Green says, "Arizona is unique. We are addressing the skills gaps holistically, and that is due to the strong ecosystem we have built. The amount of faculty resources at ASU allows us to focus on areas of large demand from industry."
"If you look at the most competitive clusters in America in advanced manufacturing ecosystems, the Southwest USA is the most competitive region." 
— Dr. Malcolm Green, Executive Director, Arizona Manufacturing Partnership
It's simple math, he notes. "Bigger is better. We have over 20 faculty experts alone in just automation and robotics," Green adds. "No one else in the country can compete with that. ASU is well-positioned to support every aspect of Industry 4.0 because we already have R&D programs in each critical area."
Green notes that more executives should pay attention to what's happening in Phoenix.
"If you look at the most competitive clusters in America in advanced manufacturing ecosystems," he says, "the Southwest USA is the most competitive region."