If you want to know what a hot market looks like, look no further than Greater Phoenix.
By virtually every metric that matters, 2019 was a record-setting year for this region of 4.8 million people. Whether it's measured in jobs, capital investment, facility projects or people moving to the region, economic progress in Greater Phoenix reached new milestones.
In July 2019, the Greater Phoenix Economic Council closed out its fiscal year 2019 with record-breaking success. Some 50 companies moved into the region and brought $1.18 billion of capital investment with them. If you go back 30 years to GPEC's founding, that brings the total to over 800 companies that have relocated or expanded to Greater Phoenix.
In pursuit of those good-paying jobs are people — lots of them. According to Commercial Café, the Phoenix metropolitan statistical area led the nation with an average net population gain per year of 42,869 people from 2013 through 2017. That easily outpaced second-place Inland Empire of Southern California, which gained 35,022 people per year, and third-place Houston, which netted 32,821.
Last year also saw the launch of The Connective, a Greater Phoenix Smart Region Consortium. In November, GPEC, the Arizona Institute for Digital Progress, Arizona State University and the Maricopa Association of Governments came together to launch this unique collaboration to make Greater Phoenix the nation's largest and most connected smart region, developing and deploying technology scalable solutions in the areas of connectivity, mobility, equity and sustainability.
At the helm of much of this progress is Chris Camacho, the president and CEO of the Greater Phoenix Economic Council. In the following interview, Camacho shares his thoughts on these breakthroughs and where GPEC goes from here.
What is GPEC doing to encourage innovation, entrepreneurship and startups?
CHRIS CAMACHO: One of our core pillars is telling the story of the great innovation coming out of this market. We place these stories in the market and nationally. There is an ability to grow to scale here. We work with Partnership for Economic Innovation here. The Wearable Technology Center was founded here recently. That is a privately-led innovation lab. Gov. Doug Ducey signed a bill supporting the new Blockchain Institute here. We help provide capital matching for them.
What were your biggest project wins of 2019?
CAMACHO: We had quite a few — 50 new companies in total. Nike is building its Nike Air Innovation Facility, investing $185 million and bringing 500 jobs after a multi-state site search. We capped a six-year process for Microsoft building three new data centers across the region. They are making major infrastructure bets on this market. They are confident in the latency, redundancy and competitiveness of our power base. Digital empires provide backbone to tech firms here. Front is a Sequoia Capital-backed company, and they are doing a new expansion project here for new technology.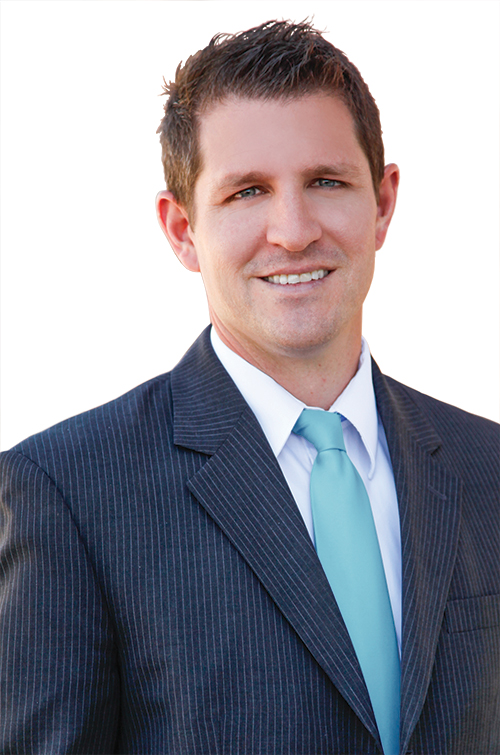 ---
"We're welcoming newcomers at an unparalleled rate. This is a great place to be new. Outsiders become business insiders overnight."
---
What are your top priorities for the remainder of 2020?
CAMACHO: We are entering a really interesting phase. Corporate headquarters, major tech companies and major financial services companies are still coming here. There is a nexus of strong labor supply and strong infrastructure with a cool tech vibe in this market. We are creating a communications platform to help celebrate who we are and where we are going as a region. We will modernize our toolkit to be competitive for research and development and tech, etc., and we have more than 250 projects in the queue that we are competing for right now.

What are some emerging industries in your region?
CAMACHO: Right now, there is some pretty disruptive work being done in PropTech, or real estate technology. This includes measurement with IoT devices. Big data movement is entering the real estate sector, energy conservation, blockchain and cybersecurity. Additional global leaders in those areas will locate here. Another area is autonomous vehicles and electrification of automobiles. Software and engineering companies in the AV sector are wanting to grow here. Waymo, Lucid Motors and others are investing big here now. The consumer and residential markets are yearning to see this technology evolve.
What is Greater Phoenix's best kept secret?
CAMACHO: We welcome newcomers at an unparalleled rate. This is a great place to be new. Outsiders become business insiders overnight. Companies bring their talent here. It is a great place to meet new people. We celebrate being new and welcoming new people. The average age here is 37. That makes us one of the 10 youngest markets in the U.S.
How has the brand identity of Greater Phoenix changed over the years?
CAMACHO: From a legacy standpoint, we are known largely for aerospace and defense, electronics, and growth. We began shifting to financial services and call centers in the 1990s. Technology-enabled firms are the new wave. Deloitte and Microsoft and the leading banks are all doing security projects here. The pivot for the region is increasingly toward more sophisticated work and talent. As a result, we are significantly growing our tech jobs.
What are you doing to encourage more foreign direct investment in your region?
CAMACHO: We have been staunch advocates for USMCA. We are doing roughly $16 billion in trade per year with Mexico and $5 billion a year with Canada. We're also working heavily with the Western European market. We have a great pipeline of access out of the UK and have a team on the ground there. French and Netherlands markets continue to be strong software markets for us in the healthcare sector. We've opened an office in Israel. We see Tel Aviv emerging as a market for cybersecurity and software. The Global Growth Accelerator, in partnership with ASU, hosts international firms to help them establish a beachhead here.
You've had considerable success in attracting California companies. Why do so many west coast firms find Greater Phoenix so attractive?
CAMACHO: There are a lot of reasons. One is the living environment. Businesses are tired of the tax burden and regulatory burden in California and the congestion. Now we are seeing the technical workforce and the white-collar workforce saying enough is enough. There is a 30% cost advantage for most operational units when they move here from California. There is great air access from California to Arizona. There is political predictability here. Proposition 30 in California moved the income tax to roughly three times our income tax rate. A lot of Californians decided to move to here for our great amenity base, affordability and quality of life. And on the policy front, our decisions have helped.
Are you getting into the whole esports game? If so, what progress are you making?
CAMACHO: This whole esports movement is unlike anything I have ever seen. The social media and the physical following have created an entirely new sector in the last seven years. Some of our cities are working to establish esports stadiums. We're still early in that game, but we're seeing a lot of interest out of California and Boston.
How is the Smart Region Consortium initiative impacting your community and state?
CAMACHO: We devised the Smart Region plan a little over a year ago, now know as The Connective. It involves smart tech adoption, smart campuses and smart tech by our utilities. It will reduce overarching demand for electricity. We are calling for innovation based on citizens' needs at scale — on transportation, parking, communications platforms for cities and more. We can support data collection to improve quality of life and there are lasting implications.