---
Greater Phoenix: The Connected Place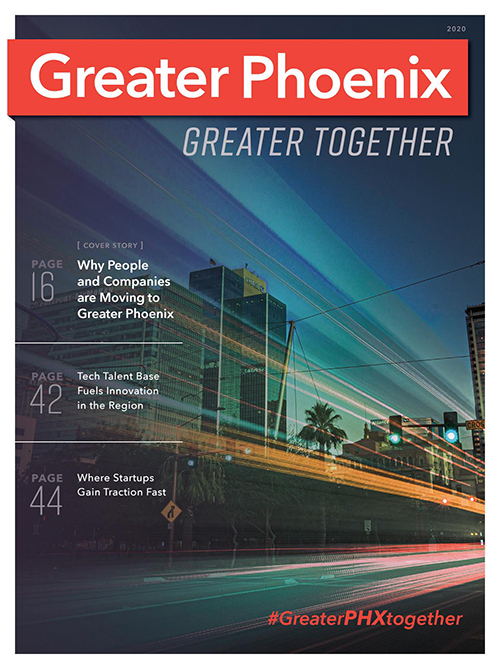 From wearables to autonomous vehicles, Greater Phoenix is "The Connected Place."
SHARE THIS ON SOCIAL MEDIA

A Perfect Fit
"The Tesla Killer" locates its new luxury electric automobile plant in Case
---

The Con-TECH-ted Place
Emerging electronic companies find the resources needed to create the next high-tech sensors.
---

Leading the Fourth Wave
Greater Phoenix takes the lead in the growing Internet of Things industry.
---

From Coffee to College
Arizona State University and Starbucks Coffee expand their partnership to educate more students.
---

The Power to Change
Salt River Project is turning the Arizona desert into an oasis of high-end data centers.
---
Display this Economic Development Guide on Your Site
Economic Development Guide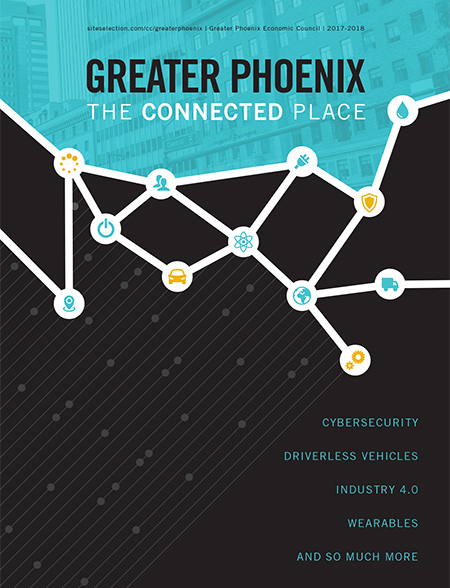 From wearables to autonomous vehicles, Greater Phoenix is "The Connected Place."
Read more at SiteSelection.com
Copy and paste this code to your website.
*Having trouble? Please contact Stephany Gaspard at 770-325-3436 or stephany.gaspard@conway.com.
To receive this Economic Development Guide, please fill out the form below.