Greg Ramp is typical of outdoor recreation enthusiasts in Idaho. Like many who came before and after, he turned his passion into his business. A hardcore fan of inflatable kayaks and whitewater sports, Ramp started building his own kayaks in his garage in Grand Pass, Oregon. After landing a job as lead engineer for Maravia in Boise, Idaho, he finally got a paycheck for doing the work he loved most: designing boats.
It wasn't long before he teamed up with three likeminded souls to establish AIRE Inc. in Boise in 1989. Together with Alan Hamilton, Kris Walker and Dennis Hill, Ramp set out to create an inflatable kayaking company that would take the whitewater world by storm.
Today, nearly three decades later, AIRE sets the standard for inflatable whitewater vessels and boasts a booming business in Meridian, Idaho, just west of Boise.
"The Boise area is the perfect location for AIRE because of its proximity to so many different river systems," says Shaun Allumbaugh, whitewater division sales manager for AIRE. "From Class 1 to Class 5 rapids are here. We can go test and play on the river with our new designs anytime we want. Idaho is the whitewater state. Anyone who is into rafting in the country knows about Idaho."
AIRE employs 50 workers in Meridian and is looking to expand, says Allumbaugh. "We can build a vast array of products using different materials," he says. "We also make small pontoon boats and fishing boats. We make spill containment products which we sell to the government for environmental cleanup work. That is our industrial division. We are always looking to launch another division."
Taking the Show on the Road
The success of AIRE and companies like it is a big reason why Idaho Commerce recently launched the Tested in Idaho program. A grassroots marketing program, Tested in Idaho is designed to showcase the stories, innovation and quality behind the companies that create so many industry-leading outdoor products in Idaho.
The numbers for this sector are staggering: 267 business establishments employing 5,600 people at an average annual wage of $50,600. The industry has a projected 10-year growth rate in Idaho of 18 percent.
"Tested in Idaho started with a list of 10 companies 18 months ago," says Jenny Hemly, business retention and expansion specialist for Idaho Commerce. "It serves as additional marketing for our companies. We started meeting with other businesses and doing outreach. People got excited about the Team Idaho co-branding approach."
Hemly notes that, like Ramp, many business owners in Idaho got their start by converting their passion into their paycheck. "For many of them, it grew out of their hobby," she says. "We're finding that people of all generations are choosing first where to live and then figuring out what they'll do for work while they're here. Many are entrepreneurs who love the outdoors in Idaho, and so they decide to live here permanently."
Idaho success stories abound. Kryptek in Boise creates combat-proven features and designs in ultra-high-performance technical and tactical outdoor adventure apparel. Sego Ski Co. in Teton Valley designs and manufactures 16 total ski shapes. Partner Steel and Asana were both born in Idaho to serve the camping and climbing sector. Buck Knives, Nightforce Optics and Vista Outdoor supply hunters from their Idaho plants.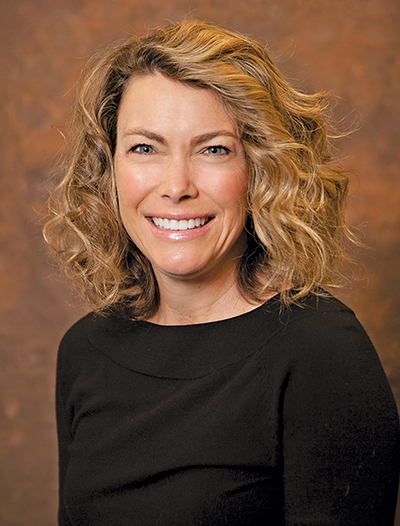 ---
"We're finding that people of all generations are choosing first where to live and then figuring out what they'll do for work while they're here."
It's all a natural fit, notes Hemly. With access to over 35 million acres of public land including nine national forests, nearly 79 percent of Idaho residents participate in some form of outdoor recreation each year.
Many of Idaho's hunting and shooting sport businesses migrate annually to the SHOT Show (Shooting, Hunting & Outdoor Trade Show) in Las Vegas. Idaho Commerce also attends to support the over 75 Idaho companies who participate in the show.
"We work with sponsors to host a reception for all our Idaho companies and their guests. This is a great opportunity to support our Idaho businesses and showcase our state," says Hemly. "We bring the Governor and have over 200 people at the event. This is tremendous exposure for our companies.
Finding a Better Home in Idaho
Cordova Outdoors is another Idaho success story. Based in Nampa, Cordova makes coolers for a variety of outdoor uses, from hunting and fishing to tailgating. Doug McMaster bought the company from its previous owner, who had moved the firm from Walla Walla, Washington, to Idaho to access a better workforce and a better airport.
"There is a strong work ethic in Idaho," says McMaster. "Many folks here were raised on farms and ranches. They possess a strong ability to do what they say. They're on time, and they have a great sense of integrity. They work hard and play hard, and many of them are used to building a business from the ground up. And they are good stewards of the land."
Cordova just received its certificate of occupancy to expand its new manufacturing plant of 10,400 square feet in Nampa, says McMaster. "We're adding to our workforce. About 32 people are employed here now. We have big growth plans, and we plan to grow right here."