You don't win McCain Foods' $200-million investment or Fabri-Kal's 75,000-sq.-ft. expansion without the ability to move the levers of government expeditiously.
In Burley, Idaho, various state and local government agencies worked together efficiently and seamlessly to ensure that corporate project timetables would be met, and the beneficiaries are the 230 workers who will soon see their paychecks from newly created jobs.
Fabri-Kal, which makes compostable yogurt and food service containers out of wheat straw, received its building permit last April to construct a $4.2-million facility in Burley. The project will create up to 50 new jobs over two years.
"They have doubled in size with this expansion, and they are not done growing," says Doug Manning, economic development director for the City of Burley. "They like the good employee base here, and they are providing these workers with better jobs and better benefits."
Like McCain Foods, Fabri-Kal benefits from Team Idaho's Rapid Response Team, an initiative launched by former Gov. C.L. "Butch" Otter. The interagency team is responsible for collaborating quickly and efficiently when businesses are interested in launching, growing or relocating in Idaho.
"Working as a team has always been part of the Idaho culture and that culture is very evident in Burley's string of successes. Collaboration and cooperation among state and local governments, stakeholders and businesses are at the core of Rapid Response," says Tom Kealey, Director of Idaho Commerce.
Led by Idaho Commerce, the Rapid Response Team is comprised of representatives of the following state agencies: Idaho Commerce; Agriculture; Division of Building Safety; Energy Resources; Environmental Quality; Labor; the State Tax Commission; Transportation; Water Resources; and Lands.
The team works closely with local government and various economic development partners to carry out the state's mission of "running at the speed of business." The team proactively engages with companies to clearly communicate regulatory requirements and speed up the timeline to secure permits, discuss infrastructure needs, and outline opportunities for grants or other incentives.
Site selection consultant Mike Mullis said the program worked as intended when he helped Amy's Kitchen go through an expansion process in Idaho.
---
"From the local level to the state agencies, everyone moved quickly to ensure we had the incentives and training programs in place to make Pocatello the best option for Amy's Kitchen."
---
"When Amy's Kitchen and I first toured the former Heinz building on September 15, we couldn't have imagined that less than a month and a half later we would be announcing Amy's expansion plans for the site," he said. "The speed in which the project progressed can absolutely be attributed to the cooperation and coordination of the various Idaho agencies working with us. From the local level to the state agencies, everyone moved quickly to ensure we had the incentives and training programs in place to make Pocatello the best option for Amy's Kitchen."
Similar results were achieved when the world's largest manufacturer of frozen potato products wanted to expand its facility just outside of Burley. McCain Foods announced in mid-2017 that it would invest more than $200 million into expanding its plant and creating 180 jobs.
"The McCain Foods project is the largest capital investment we have received in an application for a Tax Reimbursement Incentive," said Idaho Commerce spokesman Matt Borud. The firm will receive a 30 percent reimbursement of taxes over 15 years, totaling nearly $6 million.
"This is the largest French fry plant in the world," Manning said of the Canadian-owned company. "This is having a large economic impact on equipment sales in Southern Idaho."
The Burley area is also reaping sizable investments from NewCold Advanced Storage Logistics ($90 million), Redox Chemicals Inc., and Standridge Color Corp. "Standridge came here from Social Circle, Georgia, in the last 18 months," notes Manning. "They are an international company, and they know they can do their work more efficiently and at less cost here."
Manning says his region's best-kept secret is "how easy it is to get something done. It is very easy to work here. The congressional delegation will always respond, and so will the Governor's Office. That's why we've seen a billion dollars in capital investment in the last few years, and over $350 million of that is foreign direct investment."
The Burley area of Southern Idaho has seen over $1 billion in capital investment in the last few years. Over $350 million of that is FDI.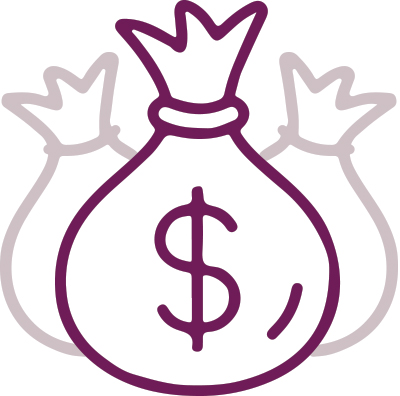 Idaho Commerce expects to expedite projects even faster now that it has launched a revamped Gem State Prospector portal for site selection. The portal (www.gemstateprospector.com) provides a simplified layout that presents decision-making data about available sites and buildings across Idaho. The tool allows business owners, investors, executives and site selectors to research and analyze demographics, consumer spending, available talent pool, workforce, infrastructure, transportation, housing, business and industry information.
"The newly improved Gem State Prospector is the latest example of Idaho offering world-class tools to businesses, site selectors, investors and economic development professionals to make expanding or relocating businesses in Idaho as seamless, efficient and fast-moving as possible," the Governor's Office said. "We move at the speed of business."