Erin Guthrie, Acting Director of the Illinois Department of Commerce & Economic Opportunity (DCEO), brings a wealth of experience in private industry to state government. A former executive for Uber and McKinsey & Company, she knows exactly what businesses need in order to grow and thrive.
That experience is already paying huge dividends for the state, as several leaders in the business community have noticed the change in leadership at DCEO and commented on how refreshing it is to see a business person taking charge.
Guthrie has big plans for DCEO. In a recent interview, she shared her thoughts on the Illinois business climate and how her department plans to elevate its level of service.
What is the bottom-line business case for why a growing company should consider either relocating or expanding to Illinois?
GUTHRIE: Illinois is already a huge economic hub with 36 of the Fortune 500 companies headquartered here. We are a primary transportation hub, and we have great colleges and universities. We've also made the Illinois business climate even better. Gov. J.B. Pritzker added the Data Center Tax Credit, the Apprenticeship Tax Credit, the Blue-Collar Jobs Act, and the new capital plan called Rebuild Illinois. We're starting to see some momentum. The investments in roads, rail, broadband, shovel-ready sites, etc., will make our state an even more attractive place to do business. And, to top it off, we have a balanced budget.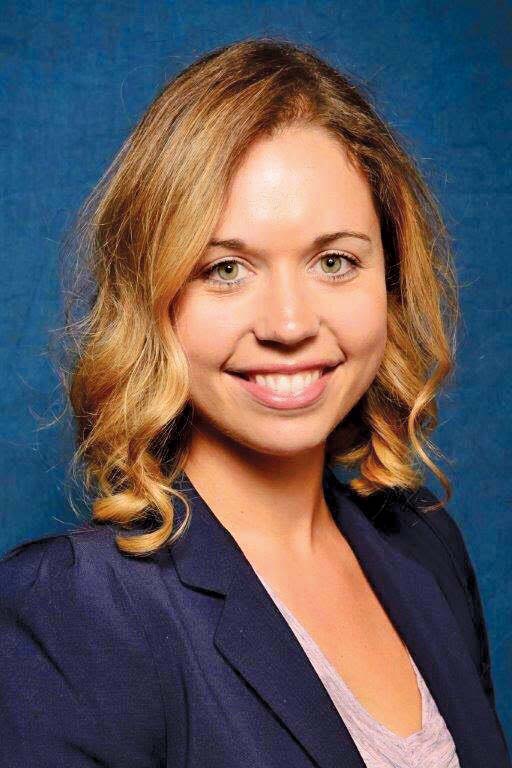 ---
"The governor passed a balanced budget. That is a huge win. Illinois is on a path to fiscal stability. We are already making lots of strides here, and people will soon see more."
---
How important to the Illinois economy is foreign direct investment? What is DCEO doing to help increase the amount of FDI in the state?
GUTHRIE: FDI, foreign trade and exports are critical parts of our growth. Just over 2,000 foreign companies have major operations here. Our central location puts us within a four-hour flight of most of the North American market. Illinois' O'Hare has direct daily flights to 62 international destinations. And we have abundant energy and water resources. A German company, HARTING, recently announced a $6 million expansion in Elgin. Friss, a Dutch insurance technology firm, chose to move to Chicago instead of Boston. And Japanese company GC America invested in a Chicago suburb to expand its manufacturing. The governor and I are excited to go talk to foreign leaders. We're going to Japan next month for the annual Midwest-Japan conference. We'll be meeting with CEOs there to tell them about Illinois.
What does Illinois do better than most other states when it comes to workforce development?
GUTHRIE: Illinois has been innovating in this space and pushing the envelope. Talent is the No. 1 thing employers are looking for. We are the most productive state in the Midwest, and we rival leading states like Washington and Massachusetts in productivity. We focus on preparing our workforce. We're preparing workers for jobs in vocational and apprenticeship programs. We have established training programs in robotics and manufacturing techniques that leverage virtual reality. We have the only research-based university that focuses on automotive at Southern Illinois University at Carbondale. Industries work closely with academia to create needed programs here.
The success of Chicago is well known in the business world, but comparatively little is known about the rest of Illinois when it comes to business expansion success stories. How are you addressing that?
GUTHRIE: We are about to launch a 5-year economic development plan that focuses on six industries present across the whole state. We are expanding our marketing efforts and revamping our social media channels. Over the past few months, I've traveled to 35 cities around the state to hear what's going on locally so we can highlight and amplify those success stories. We want to do more and we're just getting started.
What is your office doing to make Illinois a more welcoming and hospitable location for entrepreneurs and innovators?
GUTHRIE: Earlier today, I was in Springfield with the governor to announce the creation of the Broadband Advisory Council. We're setting aside $400 million to expand broadband statewide. In order for businesses to be competitive today, they must be able to sell goods online and publish videos. We want to create places where entrepreneurs and innovators can join forces and co-locate with Fortune 500 companies. We extended the R&D tax credit through January 2027 to encourage innovation and investment in research.
How will colleges and universities play a role in fostering and growing economic development in your state?
GUTHRIE: Our goal is to improve the rate of R&D commercialization in Illinois. We have world-class institutions here and amazing research centers. They work with biotech and the life science industry. We're getting more companies and startups and academics to co-locate and work on research together.
What is your office doing to promote the importance of manufacturing as a key industry and employer in Illinois?
GUTHRIE: Manufacturing is one of the industries that we focus on in our 5-year plan and employs nearly 10% of state workers in sectors like food processing, automotive manufacturing, petroleum refining, pharmaceutical manufacturing, etc. There is increasing demand for jobs but a shortage of workers. We're working hard to address that. We've got some great programs, such as Richland Community College's training program. Our community colleges currently offer 534 certificate or degree programs. Our Manufacturing Purchase Tax Credit allows exemptions on purchase of machinery and equipment, and that directly benefits manufacturers in Illinois.
What's happening with Opportunity Zones in Illinois?
GUTHRIE: We have 327 Opportunity Zones in Illinois. I was recently at the Opportunity Zone Expo. We talked to investors and others interested in these zones. We have dozens of active projects in Illinois. We're getting those ready in local areas, and we match them with investors. For example, we have one in East St. Louis, where a vacant hotel will be converted into affordable housing. There's another one at America's Central Port in Granite City. The governor and I are excited to work with people in Illinois on that and other zones.
How is DCEO changing the way it interacts with businesses?
GUTHRIE: Our goal is to be a customer-centric agency. That is not the reputation state government has. We want to be customer friendly. The real estate community has already seen that the folks on our team are willing to break down complications. And the governor passed a balanced budget. That is a huge win. Illinois is on a path to fiscal stability. We are already making lots of strides here, and people will soon see more.