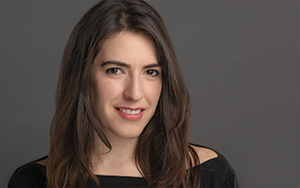 The "small-but-mighty" team at Intersect Illinois has leaned into its diverse network of resources, partnerships and personal experiences to navigate the uncharted waters of the past year and half. With a fresh approach to economic development, Intersect Illinois has been driving business growth, creating and jobs and providing world-class customer service since it was created in 2016. Intersect Illinois and its network of partners throughout the state, including the Illinois Department of Commerce and Economic Opportunity, are available to help companies explore locations and solutions for every relocation and expansion. 
We recently spoke with Paulina San Millan, Vice President of Business Development at Intersect Illinois about the organization's role in facilitating business growth in the state. 
The last year and a half have brought both unique challenges and opportunities. How would you describe Illinois' response to the pandemic and what major lessons were learned?
Paulina San Millan: While this year and a half has definitely been different, companies continued to make location decisions. And while some industries faced great challenges, many that are strong in Illinois continued to thrive. Sectors such as life sciences, transportation and logistics, agribusiness and manufacturing continue to see growth. 
Some trends that we've observed include an increased interest in suburban and rural markets; an additional focus on reshoring, nearshoring, diversification and regionalization; and more efforts geared toward upskilling and retraining workforce.
Since the beginning of the pandemic, Intersect Illinois has worked to amplify and support the State's efforts to assist Illinois' businesses and people. The Pritzker administration has done a remarkable job, working closely with local health departments, businesses and federal partners to put systems in place to protect the health, safety, and wellbeing of Illinoisans. We have re-confirmed the importance of unity, collaboration, cooperation, and, like nearly every other industry, the ability to pivot. These learnings have led to initiatives such as the Illinois COVID-19 Response Fund, the result of the state's business and civic leaders uniting to generate $30.5 million for 62 nonprofit organizations that provide critical services and support in communities hardest hit by COVID-19. 
Intersect Illinois also pivoted, turning to virtual site selection efforts, and remaining connected to economic developers, site selection consultants and companies by holding events such as virtual round tables and site visits. We have all learned to adapt and to advance, as our mission to bring investment and jobs is more important now than ever before.
What is Illinois' strongest value proposition?
San Millan: Illinois has tremendous diversity — in our industries, our people and our infrastructure — that truly makes us stand out. In terms of industries, we lead in: transportation and logistics (the third largest interstate system in the U.S.); energy (job concentration is 16% above the U.S. average); agribusiness (#3 in the export of agriculture commodities); information technology (top 10 state for IT jobs and GDP); manufacturing (makes up 12% of the state's GDP); and life sciences and healthcare (home to 70K firms).
Additionally, we have impressive diversity in our people and businesses, home to more than 2,000 foreign-based companies, more than 80 consulates and consul generals, over 100 international/ethnic chambers of commerce, and more than 40 distinct ethnic communities with population greater than 35,000. We are an inclusive community that provides the resources for everyone to thrive. 
Finally, the state's infrastructure is unmatched; Illinois was recently rated by CNBC as the top state in the nation for business in terms of infrastructure. Whether it be rail (only state with all 7 Class 1 railroads), road (3rd largest interstate highway system in U.S.), port (robust waterway system with 19 public port districts), air (within a four-hour flight of all major North American destinations), or digital (3rd most powerful fiber optic infrastructure in the nation), the state's infrastructure sets us apart. 
How do you position the state as an ideal North American location? What are the organization's primary goals?
San Millan: Intersect's mission is to bring new jobs and investment to Illinois through dynamic partnerships with companies, not-for-profit organizations and the government and to bring a unified approach to economic development efforts throughout the state. My goal for Intersect is to continue to build these partnerships and collaborations so organizations across Illinois utilize our resources and work together with us to showcase to the world why Illinois is a premier global business destination.
Part of how we do this is by bringing a fresh and business friendly approach to economic development. Our diverse team has outstanding experience, from business development, to marketing, to research and analysis. We are a small but mighty team that works together to adapt best-practice tools and resources and build long-term relationships. We aim to be both the front door for businesses looking to enter the Illinois market, as well as a go-to resource and trusted partner to organizations across the state who are working to attract opportunities to their communities.
Which industries are seeing the most activity right now and why?
San Millan: As the diversity of our industries is one thing that truly sets Illinois apart, there are many that are thriving right now. 
Manufacturing: Illinois has a deep manufacturing legacy that is continuing to evolve to meet the demands of the current and future manufacturing trends. With more than 561,000 Illinoisans employed by manufacturing, the State is committed to providing the workforce and resources that advance the industry. Legacy and new companies continue to manufacture goods across all industries here. For example, Illinois is becoming an electric vehicle manufacturing hub with companies including Rivian employing more than 1,900 building its electric SUVs and trucks in Normal, Illinois and Lion Electric building the largest plant of its kind in the U.S. here to manufacture electric school buses.  
Agribusiness: Our state is home to a thriving agribusiness industry, including everything from corporations such as ADM, John Deere, Conagra and Mondelez, to more than 210 agribusiness and agtech startups. We rank third nationally in the export of agricultural commodities, and first in the nation for private food-related R&D.
Life Sciences: The Chicago metro ranked third in the nation for healthcare GRP and employment and the state ranks 8th for university research in life sciences. Illinois is home to both established companies such as Abbott, Abbvie, Baxter, CSL Behring, Horizon and a powerful community of startup support for new and emerging companies. The State continues to foster growth in this community with programs such as the wet lab capital expansion program to increase access to lab space for life sciences companies.
Tech: Our tech ecosystem continues to grow. This year alone in Chicago, 10 tech companies achieved unicorn status (billion-dollar valuations). Many of the more "traditional" companies such as Accenture, Allstate, Caterpillar and Walgreens are also home to innovation hubs in Illinois. From its universities, to startups, to its established companies, the state is a center for innovation and entrepreneurship. Additionally, Illinois has become a data center leader, with the Chicago area ranking #2 in the world for data center development.  
Transportation and Logistics: Illinois is a supply chain leader. Its position in the center of the U.S. and its infrastructure provide unique air, digital, port, rail, and road access that cannot be duplicated. Home to the second most concentrated TDL workforce in the nation, the state continues to see rapid growth in the sector with companies such as Amazon and Ferrara choosing Illinois for distribution centers, and logistics technology companies such as ShipBob, project44 and FourKites flourishing here. 
From a talent standpoint, how does Illinois compare to competing states?
San Millan: One of the reasons companies continue to relocate and expand in Illinois is the state's abundant workforce and talent. With 35% of Illinoisans holding a bachelor's degree or higher, and more than 200 higher education institutions across the state, Illinois is home to a remarkably diverse and strong talent pool. 
The state has two of the top 10 universities in the U.S. (Northwestern University and University of Chicago which also house two of the country's top MBA programs), and the University of Illinois, Urbana-Champaign graduates more engineers each year that MIT, Stanford and Caltech combined. And our state's workforce and talent isn't just at the university level. The state has a tremendous workforce development program that train a pipeline of talent for emerging fields. 
For instance, Illinois' new Manufacturing Training Academies team up with local community colleges to train Illinoisans for in-demand positions in fields such as electric vehicle production and advanced manufacturing. And, our education pipeline starts early — Illinois is home to 647 nationally-ranked public high schools.
What do you want companies to understand about doing business in Illinois?
San Millan: Illinois is a truly global economic powerhouse, with midwestern warmth and hospitality. For businesses, both large and small, the state provides an abundant population and tremendous workforce, a multitude of diverse and thriving industries, a unique innovation and tech ecosystem, world-class infrastructure (recently rated as the top in the nation for business by CNBC), a supportive government and all with a superior quality of life.