T
here are lots of ways to measure the effectiveness of a state business climate, but perhaps the best way is to track the investments being made by companies into new and expanded corporate facilities.
Conway Data Inc., parent company of Site Selection magazine, has been systematically doing just that for the past four decades, and the findings are telling. In 2021, only two states secured more corporate facility investment deals than Illinois' 480, which easily topped fourth-place California's 301.
Over the past 10 years, Illinois has finished among the top five states every time. Illinois' performance is bolstered by the fact that it is home to America's most dominant city for economic development. On that scorecard, Chicago ranks first by a mile. No other place in the country has come close to dethroning the Windy City in any of the past 10 years.
To put matters into perspective, if Chicago and its home state of Illinois were an NBA basketball team, they would be considered more dominant than the legendary Chicago Bulls of the 1990s. Sorry, Michael Jordan, but we'd have to go all the way back to the 1950s and 1960s to find a team as dominant as the Land of Lincoln — and that would only be the Boston Celtics led by the late Bill Russell. From 1967 to 1969, Boston won 11 titles over 13 seasons.
---
Illinois is home to the 6th largest tech talent labor pool in North America and graduates more engineers annually than MIT, Stanford and Caltech combined.
Source: Intersect Illinois
---
All of this prompts the question: How does Illinois consistently rank among the nation's best at attracting large-scale corporate plant investments? It starts with the foundation: Located in the geographic center of North America, Chicago is home to the world's second largest financial center and anchors a state that ranks as the globe's 18th largest economy.
A talent pool of 6.5 million adult workers — approximately one-third of whom hold college or advanced degrees — serves as a magnet for corporate America and many of the largest foreign-owned multinationals. Illinois is home to the 6th largest tech talent labor pool in North America and graduates more engineers annually than MIT, Stanford and Caltech combined. Illinois grads are also entrepreneurial. YouTube, Oracle, CDW, PayPal and Tesla all owe their origins to someone who attended an Illinois college.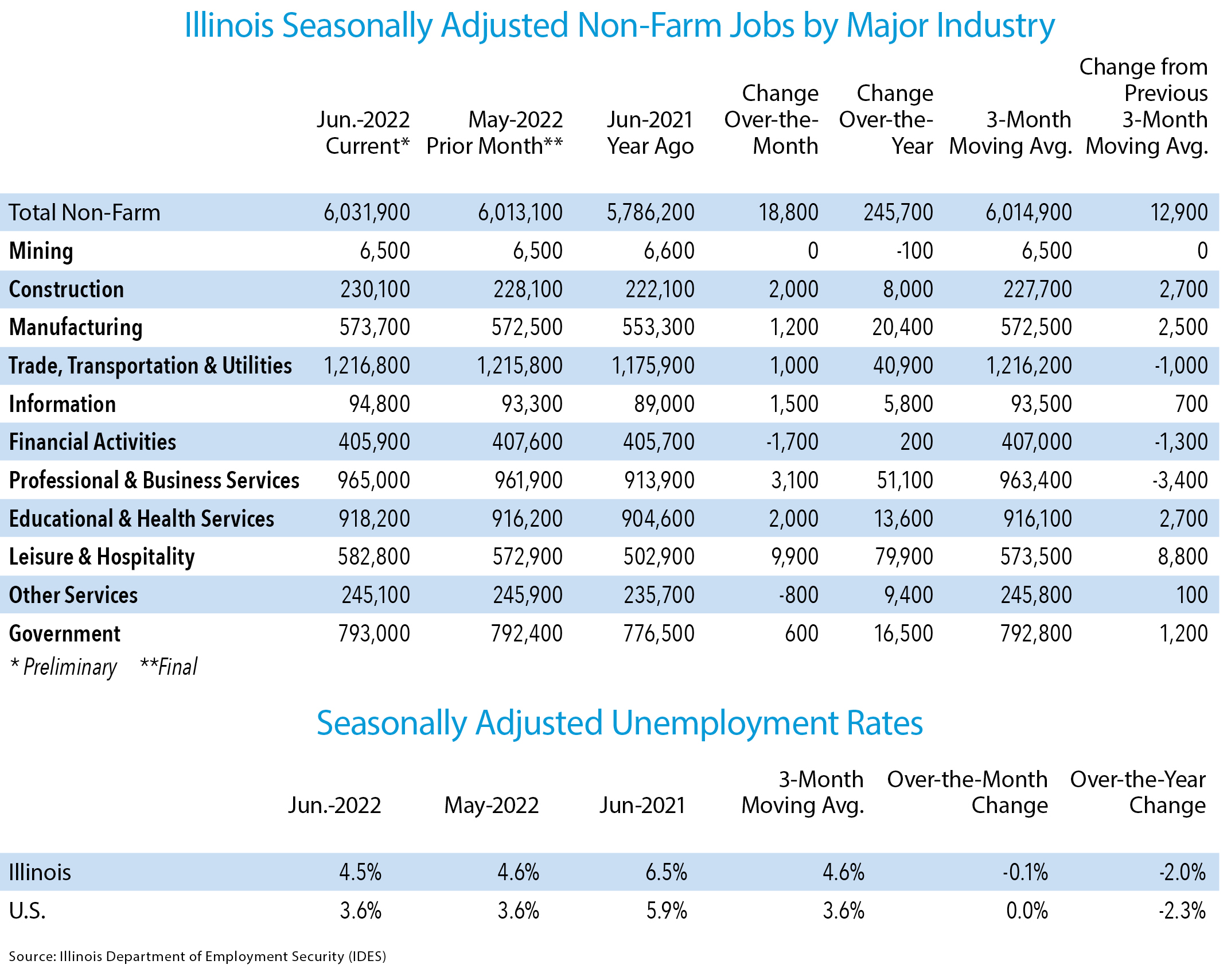 Illinois also boasts unmatched infrastructure. Five international airports, seven Class I railroads, the third largest Interstate highway system in the U.S., and the world's third largest intermodal port give businesses in Illinois the best access to global markets of any state. The entire North American market can be reached in four hours or less by direct flight; and travelers can reach 50 international destinations with a non-stop flight.
Reasons like these are why 36 Fortune 500 companies make their headquarters in Illinois and more than 2,000 international firms call Illinois home. Most of these firms, as well as the 200,000 new businesses that formed in Illinois in 2021, have been on a hiring spree since peak COVID. Last year, Illinois established a new record for business formations, and by spring of 2022, the state had recovered almost all of the jobs that had been lost due to the pandemic.
Matching open jobs with skilled workers has been a priority of Gov. JB Pritzker since he took office. In partnership with the Department of Commerce and Economic Opportunity and the Illinois Department of Employment Security, the governor launched Get Hired Illinois, a website that connects job seekers with employers who are hiring. This site includes virtual job fairs, free online training, and the state's largest job search engine (www.IllinoisJobLink.com), which in late July showed 46,350 resumes and nearly 165,000 job openings.
---
Illinois ranked No. 3 in the U.S. with 480 corporate facility projects in 2021.
Source: Site Selection
---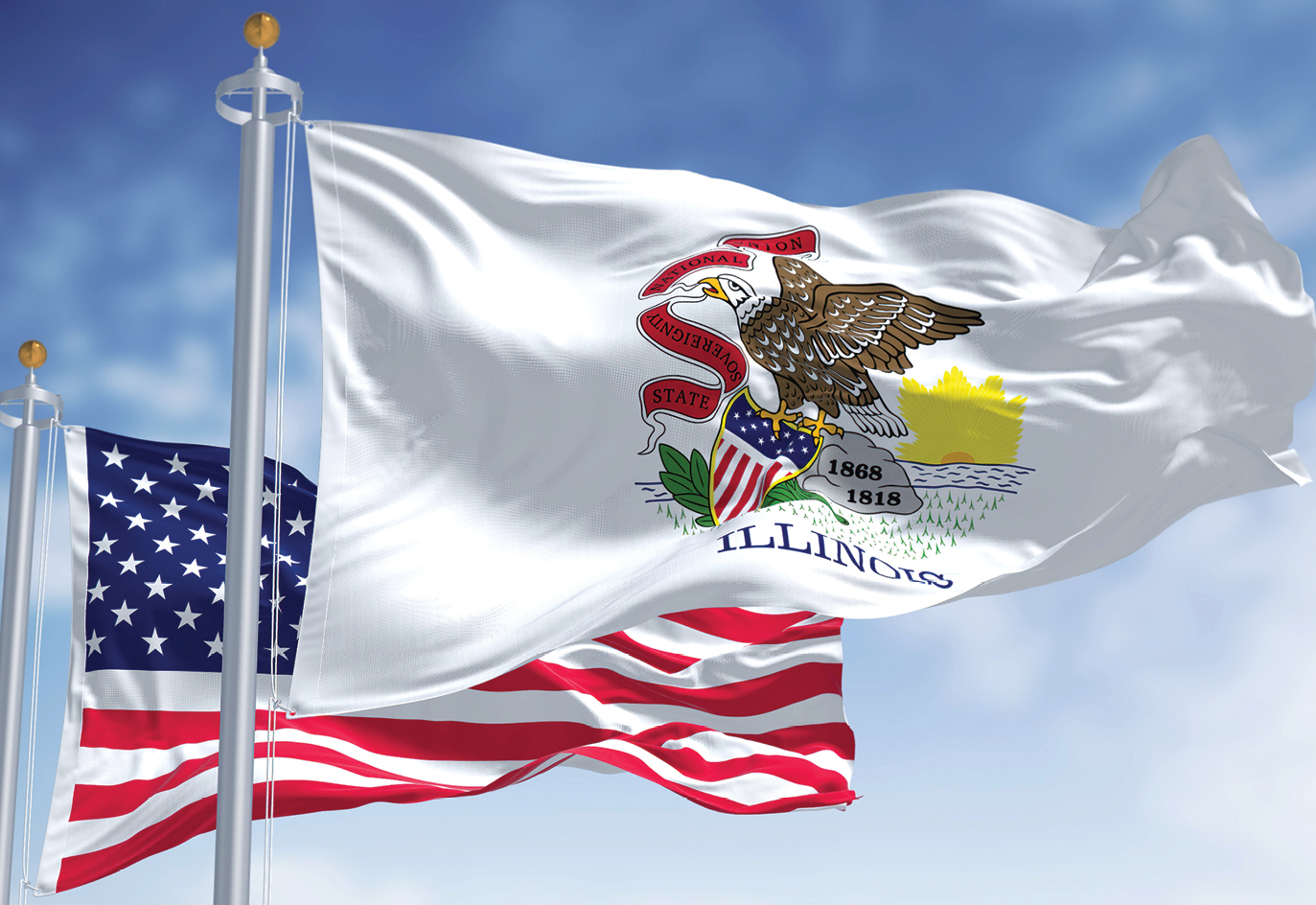 Finally, Illinois offers a business tax climate that is much friendlier than it is often perceived to be. Because manufacturing equipment, including computers and servers and other IT hardware, is considered personal property, it is not taxed in Illinois. Plus, Illinois offers a host of generous incentives: REV (for EV projects); CEJA (for clean energy jobs); EDGE (for large qualifying investments); Prime Sites; Data Center Tax Credit; Film Tax Credit; and more.
In short, Illinois is consistently landing major facility investments at a clip better than 90% of the country because it knows how to build a better business climate. The proof is in the numbers.