I
t's interesting to consider that even the farthest-flung regions of Illinois are essentially in the middle of everything. Everything, that is, that's America. Regional economies throughout the state are propelled by Illinois' combined gifts of national and global connectivity, robust natural resources and boundless educational opportunities, all multiplied by the legendary grit of Midwesterners.
The Illinois Department of Commerce and Economic Opportunity (DCEO) divides the state into 10 economic development regions, as served by the department's Regional Economic Development (RED) Team. Team RED provides free and confidential services to companies seeking to expand or relocate within Illinois with services that include site selection, customized workforce training, expedited permitting and other approvals, connection to key stakeholders and financial supports.
Here, we offer snapshots of each of these 10 dynamic regions and some of the businesses that are thriving and expanding there.
NORTHEAST
Chicago anchors this megaregion of 7.6 million people, among them nearly four million workers. The Northeast Region excels across fundamental strata of commerce that include education, the transportation, technology, innovation, finance, heavy manufacturing, food production, agriculture and sustainability. As THE transportation nexus of the U.S. heartland, the Chicago metro serves as a global hub of manufacturing, R&D and corporate leadership, with some 30 Fortune 500 companies calling the Windy City home.
But it's more than just Chicago. The entire 10-county region draws upon a muscular labor force while enjoying virtually unrivaled access to the globe via air, rail and water through an ever-expanding infrastructure network. India-based Magick Woods cited access to major Interstates as a factor in a newly announced $28 million expansion of its home cabinetry and fixtures operation it launched in Aurora in 2017.
Ferrara, an emerging confectionery powerhouse based in Chicago, recently marked the opening of a $100 million distribution complex in DeKalb. The new facility at the Chicago West Business Park builds upon Ferrara's growing footprint, now with 20 locations across North America and 6,000 employees, most of whom are based in Illinois.
Major Assets: Chicago's O'Hare International Airport served some 54 million passengers in 2021, fourth-most in the world according to Airports Council International. The Port of Chicago bills itself as the "greatest intermodal facility in North America" through its marine, rail, and highway connections. Six of the seven Class I railroads in the nation and virtually every major data network in the world intersect in Chicago. The Northeast Region is home to two of the world's top business schools, those of the University of Chicago and Northwestern University. Both institutions are key to the region's talent pipeline.
NORTHERN STATELINE
Known as "The Screw Capital of the World" for its singular specialization in fasteners, the Northern Stateline Region also has attracted a diverse range of manufacturers in sectors that include aerospace (Collins Aerospace) and automotive (Stellantis). In addition to Stellantis and Collins, major employers in the region include Mercy Health Systems, Rochelle Foods, Freeport Regional Health Care Foundation and Midwest Ice Cream Company.
Zekelman Industries, a steel pipe and tube manufacturer based in Canada, is investing at least $130 million and creating up to 150 jobs at ProLogis Industrial Park in Rochelle. The project is receiving Enterprise Zone support through a high-impact incentives tier created by local governments.
"The City of Rochelle," said Mayor John Bearrows, "was only able to attract this type of development because of our ongoing investment in our utility infrastructure."
Major Assets: Chicago Rockford International Airport (RFD) is an increasingly popular alternative to Chicago O'Hare International Airport, some 60 miles away. Home to the country's second-largest UPS air cargo hub, RFD is to host a $2.6 million program for fast-track workforce development training for in-demand aviation mechanics. Partners in the project include United Airlines and AAR COPR., which operates a Maintenance, Repair, and Overhaul facility at Rockford Airport. In 2019, RFD was named the Fastest-Growing Cargo Airport in the world by Airports Council International.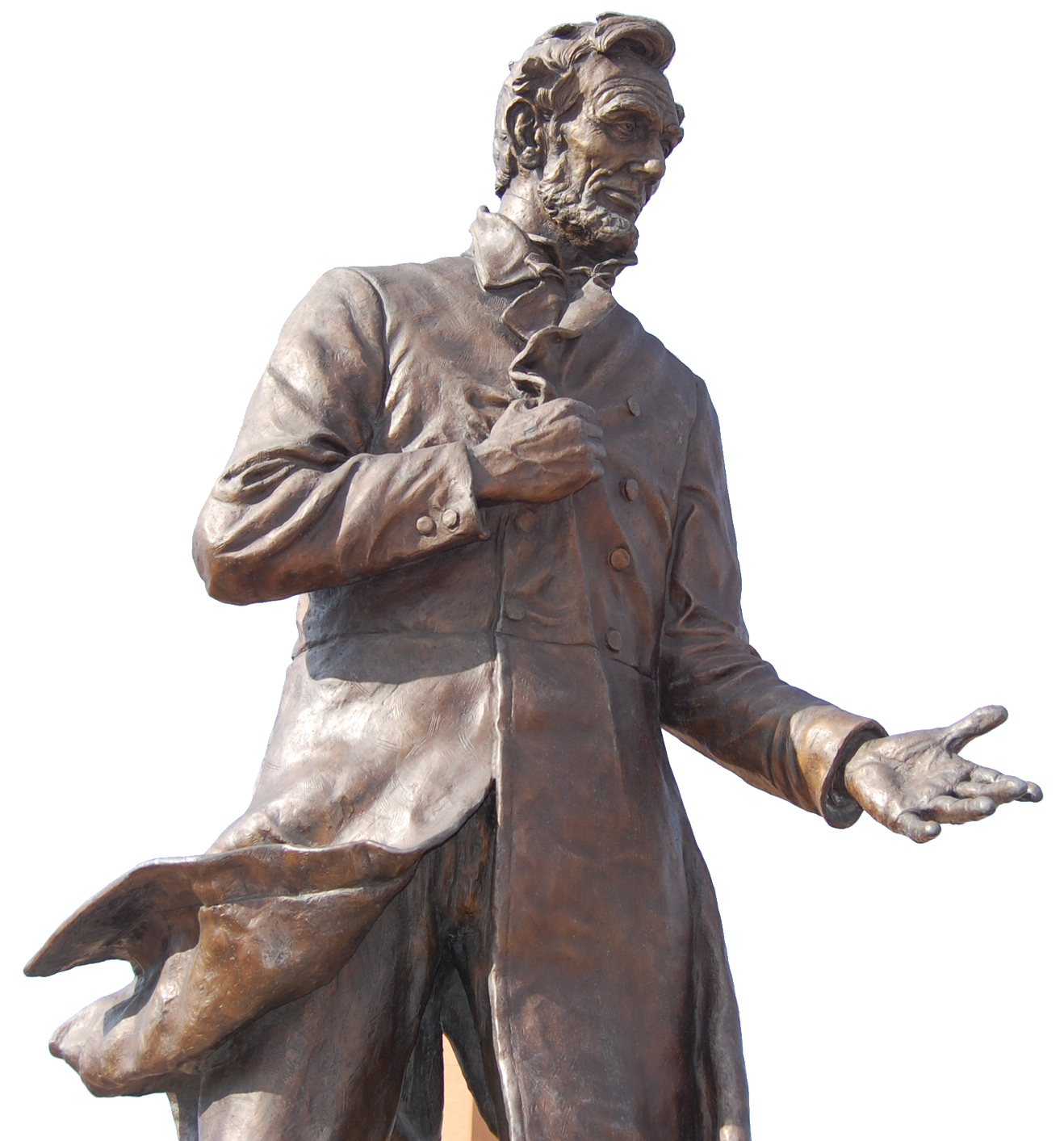 Abraham Lincoln Presidential Museum and Library in Springfield
Source: Getty Images
CENTRAL
Archer Daniels Midland recently announced a $300 million investment into alternative proteins at its facility in Decatur, to include construction of a state-of-the-art Protein Innovation Center, part of the Chicago-based company's goal to increase alternative protein production by 30%. To be completed in early 2025, the expansions are to increase soybean concentrate capacity in response to growing demand for plant proteins.
"The global trends of food security and sustainability are driving structural changes in the food industry, including strong growth in alternative proteins," said Leticia Gonçalves, ADM's president of Global Foods. "We're investing to ensure ADM remains a leader in this vast and exciting space," she said.
Anchored by the Illinois capital, Springfield, the Central Region boasts six higher education institutions, including Southern Illinois School of Medicine, University of Illinois at Springfield, and Illinois College in Jacksonville. Degrees in biofuels and bioprocessing are available at Richland Community College in Decatur.
Major Assets: The Mid-Illinois Medical District (MIMD) is a one-square-mile designation in the heart of Springfield that supports patient care, biomedical research, medical technologies and other advanced medical activities. Boasting 4.7 million sq. ft. of medical building space, the Medical District includes Memorial Medical Center and HSHS St. John's Hospital, as well as the Southern Illinois University School of Medicine and Springfield Clinic. The district has attracted $600 million in capital investment over the past five years.
EAST CENTRAL
Champaign-Urbana, seat of the main campus of the University of Illinois, has been ranked one of the Top 5 startup cities by Silicon Prairie, and has ranked among the nation's top 10 cities for the number of venture capital firms per capita. The University's research facilities include the National Center for Supercomputing Applications, Institute for Genomic Biology, and the Holonyak Micro & Nanotechnology Lab.
An industrial stalwart of Danville is using federal block grant money allotted by the city to expand into a building left behind by Ball Corporation, which ceased production in 2020. Danville Metal, a maker of aerospace and gas-turbine components and one of the city's largest employers, is converting the 110,000-sq.-ft. facility to accommodate growing demand. The $124,000 federal block grant is contingent upon seven of the 12 new jobs to be created corresponding to guidelines for hiring of low-and-moderate-income workers.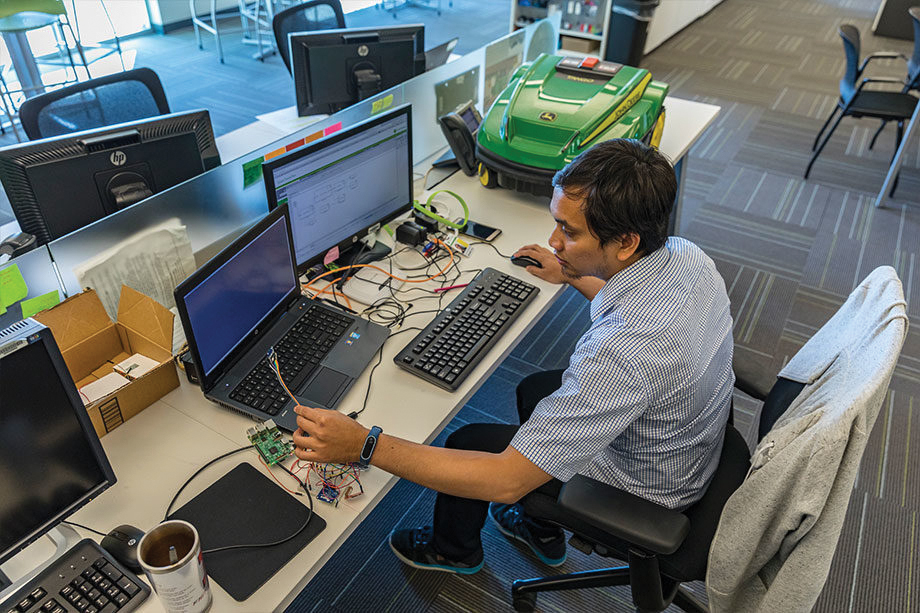 Research Park at University of Illinois Urbana-Champaign
Source: University of Illinois Urbana-Champaign
Major Assets: Research Park at University of Illinois Urbana-Champaign is home to more than 120 companies with a heavy lean toward advanced agriculture, but not exclusively ag-related. In June 2022, Aviatrix, a fast-growing cloud network company that originated in California, opened a hub at Research Park to fortify its team of software engineers. Aviatrix also was drawn to the University's pool of interns, more than 800 of whom are employed by companies at Research Park.
NORTH CENTRAL
Peoria, Bloomington and Normal are the names most associated with Illinois' North Central Region. With a thriving healthcare industry, Peoria also is home to the Peoria NEXT Innovation Center, a 48,000-sq.-ft. technology incubator for startups. Amtrak's Bloomington-Normal station is frequently rated as one of the service's busiest in the Midwest.
EV startup Rivian, whose signature plant in Normal is churning out the stylish SUVs and pickups increasingly seen on America's roads, went public to great fanfare in November 2021. In March 2022, Rivian confirmed plans to broaden its footprint in Normal with a 500,000- sq-ft. production and warehouse expansion, representing another local investment of at least $30 million.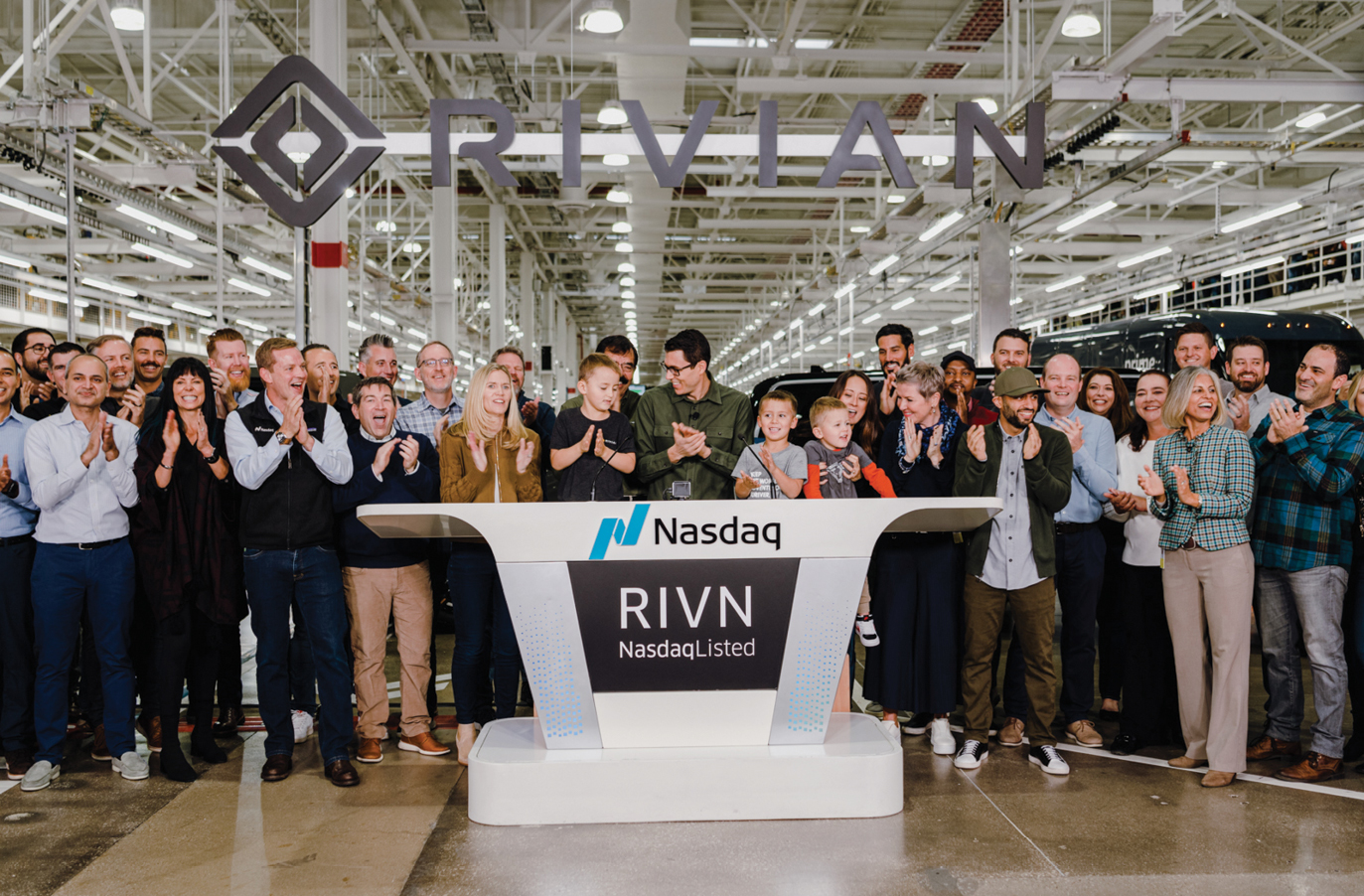 EV maker Rivian celebrates its IPO at its manufacturing plant in Normal.
Source: Rivian
In October 2021, Gov. Pritzker joined Rivian for a first look at the new Electric Vehicle Energy Storage (EVES) program at Normal's Heartland Community College. Heartland collaborated with Rivian through a $7.5 million grant from the state to stand up programs on electric vehicles, energy storage and precision manufacturing.
Major Assets: The North Central Region's automotive, biomedical, agribusiness and technology sectors are fed by no fewer than 10 colleges, universities and technical schools. Among them, Eureka College near Peoria boasts of being the smallest college in the country to have graduated an American president, Ronald Reagan in 1932. Highly-ranked Illinois State University – Normal enrolls more than 20,000 students annually. Peoria's Bradley University enrolls nearly 6,000 students yearly and offers more than 185 academic programs.
NORTHWEST
Trivia question: What are the "Quad Cities?"
You win if you said Rock Island and Moline in Illinois, and Davenport and Bettendorf, Iowa. East Moline, sometimes included as a fifth "Quad," recently celebrated the opening of a $10 million training and apprenticeship center built by the Chicago Region Council of Carpenters. The 55,000-sq.-ft. facility offers a four-year apprenticeship program for carpenters and millwrights with training in foundations, wood and metal framing, flooring, scaffolding and other skills.
"This new training facility will make union members in the Quad Cities more productive and profitable by getting jobs done the right way," said Gary Perinar, executive secretary-treasurer of the carpenters' council.
The Northwest Region is home to two top universities and four community colleges. Western Illinois University enrolls some 10,000 students annually. Augustana is a four-year university that ranks highly among colleges in the sciences based on the number of graduates earning PhDs.
Major Assets: The Rock Island Arsenal is home to more than 60 Department of Defense organizations and private companies and is a vital part of the nation's defense infrastructure. The campus also is home to the Joint Manufacturing and Technology center, a DOD facility that commands more than 3 million sq. ft. of manufacturing space. Rock Island Arsenal supports nearly 54,000 military and civilian employees and has a $1.5 billion impact on the economy.
SOUTHERN
Formerly known chiefly for coal production, the Southern Region has reinvented itself as a center of manufacturing and logistics. In May 2022, book distributor Readerlink announced plans for a new distribution center in Marion. The $3.3 million project was announced as part of National Economic Development Week, designated by the International Economic Development Council. The new facility is supported by a $1 million Community Development Block Grant provided by the federal Department of Housing and Urban Development and earmarked by the state.
"One of the most important parts of my job is shaping our state into one of the most forward-thinking, economically prosperous and innovative in the nation," said Governor JB Pritzker in a release. "That includes bringing new investments and opportunities to areas that have been left without support for too long."
Southern Illinois University in Carbondale landed in the Top 100 among "National Universities" in the 2021 edition of annual college rankings by US News & World Report. The school's automotive technology program enjoys a national reputation.
Major Assets: Spanning 289,000 acres, Shawnee National Forest features hardwood forests, flourishing wetlands, lush canyons and spectacular rock formations unlike any in the Midwest. Located within a six-hour drive of some 30 cities, the forest hosts close to a million visitors each year. Similar outdoor adventures await at Garden of the Gods Wilderness in Saline, Pope, and Hardin counties and at Rim Rock National Recreation Trail in the Pounds Hollow Ecological Area.
SOUTHEAST
Manufacturers anchored in the Southeast Region include North American Lighting, Toyota Boshoku Illinois, Dana Ceiling Manufacturing and Continental Mills. The region's top industries include automotive, printing services, furniture, oil and gas production, downstream metal products, food processing and wood products. Charleston, Centralia, Effingham, Mattoon, and Paris are among the region's population hubs.
Locally based companies benefit from access to Interstates 70 and 57 and two separate rail lines servicing Canadian National Railway and CSX. The Southeast Region's workforce of more than 100,000 workers is fed by a network of colleges and universities that include Eastern Illinois University, and a partnership between Lake Land College and North American Lighting to create a fast-track tech program designed to help the company meet its workforce needs.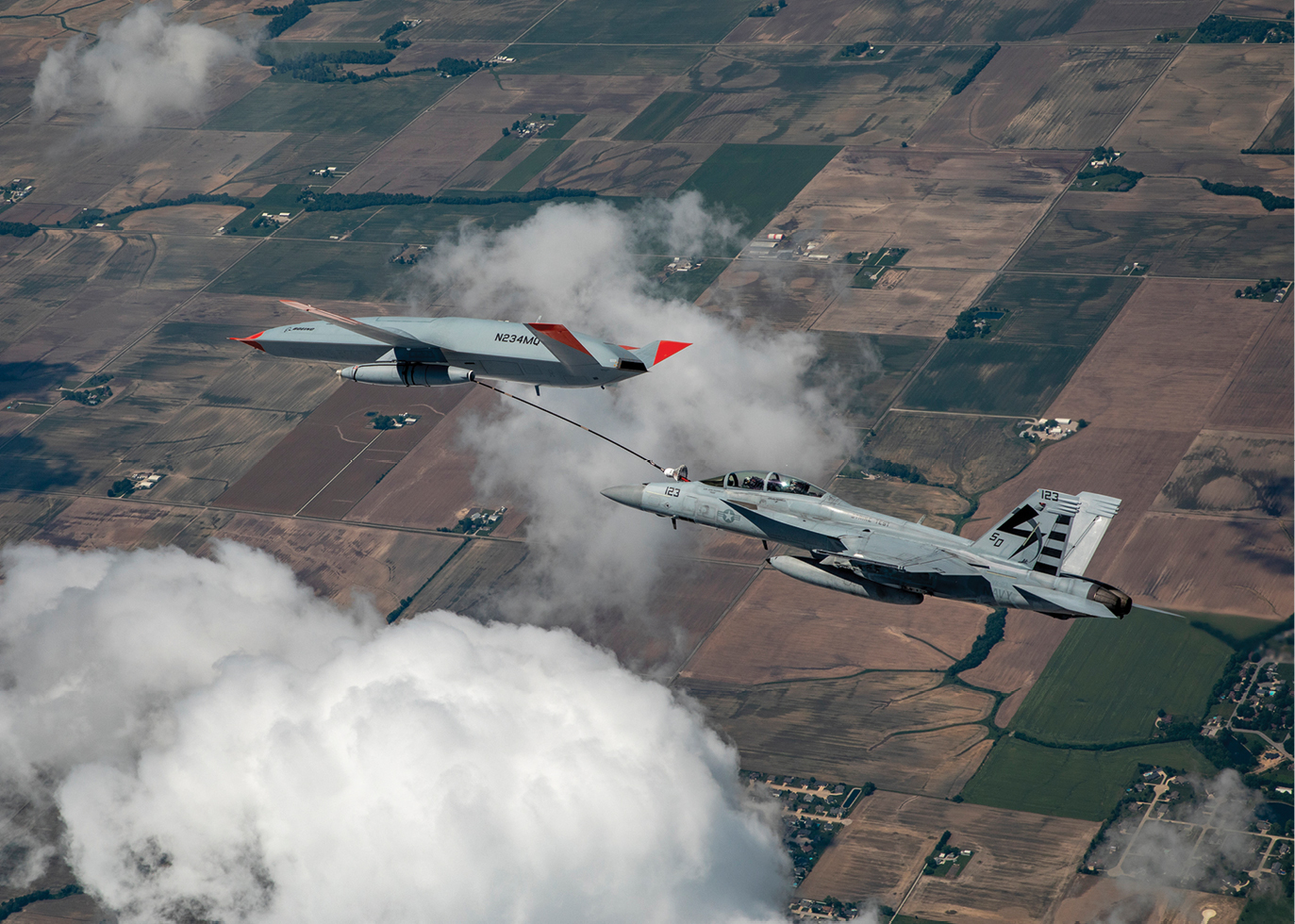 Boeing will manufacture the MQ-25 Stingray in St. Clair County.
Source: Boeing
Major Assets: Centralia native Gary Gaetti, a 20-year veteran of Major League Baseball, has opened the Gaetti Sports Academy at the burgeoning Castle Ridge development in his hometown. The academy is an 18,000-sq.-ft. training facility with an infield, hitting and pitching cages, and training provided by former major leaguers and professional coaches. A second phase at Castle Ridge is to include a restaurant and event center respectively known as The Landing at Castle Ridge and The Grand Hall & Conference Center. Additional phases could include cabins, a lodge, kayak runs and residential housing.
SOUTHWEST
A manufacturing logistics powerhouse across the Mississippi River from St. Louis, the Southwest Region is home to operations by Amazon, FedEx, Prairie Farms, P&G, Hershey, Walgreens, World Wide Technology, Boeing, and Phillips 66. The region's manufacturing is centered around primary metals and fabricated metal products.
In September 2021, Boeing announced a massive investment at MidAmerica St. Louis Airport in St. Clair County. The aerospace giant will be investing $200 million to build a 291,000-sq.-ft. facility to produce the MQ-25 Stingray, the U.S Navy's first carrier-based unmanned aircraft.
"The team and state-of-the-art technology we're bringing to the Navy's MQ-25 program is unprecedented, and we're incredibly proud to be expanding both as we build the future of autonomous systems in Illinois," said Kristin Robertson, vice president and general manager of Autonomous Systems, Boeing Defense, Space & Security. "We've received great support from MidAmerica Airport and countless dedicated employees."
The new MQ-25 facility will be in addition to existing manufacturing operations at Boeing St. Clair, which produces components for the CH-47 Chinook, F/A-18 Super Hornet and other defense products, according to a release. Boeing is expected to fill some 300 jobs, initially in mechanics, engineering, and support. The project was made possible in part by an EDGE agreement from the Illinois Department of Commerce and Economic Opportunity (DCEO), a tool to support companies making major capital investments that lead to significant job creation.
NASCAR rivals Joey Lagano and Kyle Busch battled to the finish at the inaugural Enjoy Illinois 300 in June 2022. The sold-out event drew more than 60,000 race fans to World Wide Technology Raceway in Madison, producing more than $60 million in regional impact, according to the State. Lagano claimed the checkered flag at the 1.25-mile track that has hosted NASCAR sanctioned events since 1997, including the NASCAR Camping World Truck series.
Major Assets: With access to six Class I railroads, four U.S. Interstates and two multi-modal harbors, America's Central Port on the Mississippi River at Granite City is one of the largest freight hubs in the Midwest. Tenants at the port employ some 900 workers and create a net annual economic of more than $500 million.
Scott Air Force Base in Belleville is the region's largest employer with more than 15,000 personnel including active-duty civilians, contractors and Air Force National Guard and reservists. MidAmerica St. Louis Airport is doubling in size, due largely to a $13 million federal grant. MidAmerica is seeking to add destinations as a speedier alternative to St. Louis Lambert International Airport.
WEST CENTRAL
A buzzworthy startup launched in Galesburg in the West Central Region, tankless water heater manufacturer Intellihot, plans to invest in its Galesburg manufacturing plant as it relocates headquarters to Chicagoland. Expansion plans for the Galesburg plant include hiring 85 new workers. The company, which recently raised $50 million in new funding, sells water heaters to hotel chains including Hilton, Marriott, and Hyatt. Intellihot was one of Chicago Inno's 20 Startups to Watch in 2020.
Top employers in the largely rural, nine-county region include Archer Daniels Midland (ADM), BNSF Railway, Carthage Veterinary Service, Dot Foods, Smithfield Foods, and Titan Wheel. Regional farms produce hundreds of millions of bushels of corn and soybeans yearly.
ADM's most recent of many expansions in Quincy is to facilitate growth of the food processing giant's alternative protein ventures. The $25 million project expands refining and storage capacity at ADM's Quincy soybean crush facility. In 2019, ADM opened a $42 million animal nutrition facility at a separate Quincy location.
Major Assets: West Central Illinois is home to a robust network of higher education institutions. Community college systems including Carl Sandburg, John Wood and Spoon River keep the workforce pipeline flowing for local industries.